Protege Series: The Ultimate Wagyu Experience Series
with Chef Tyler

Sundays of September at 3pm PT | 4-part Series
The first class is happening in...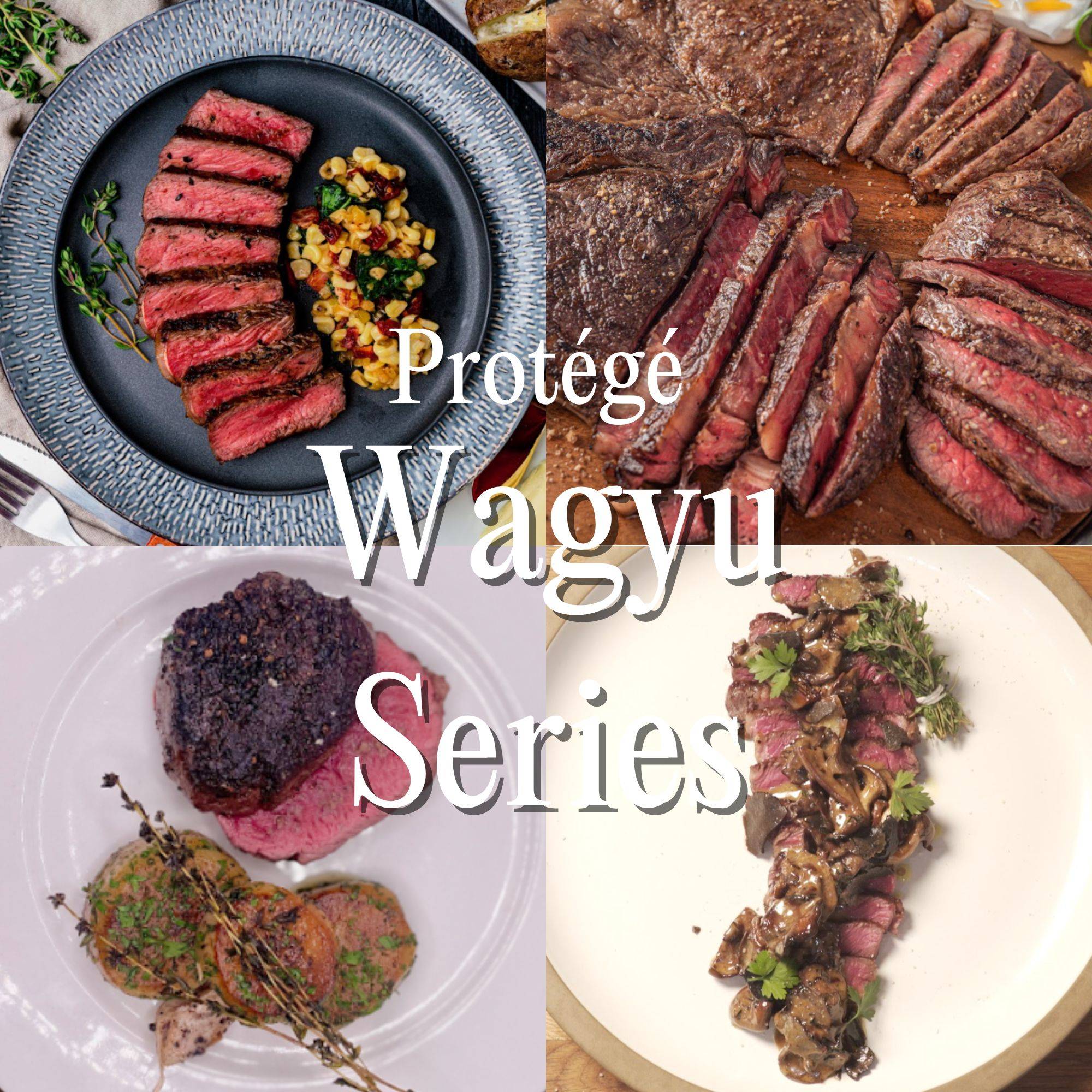 Chef Tyler is excited for a thrilling culinary journey! This series of classes will take you on a savory journey, exploring the rich flavors of four different cuts of Wagyu steaks - the Holy Grail NY Strip, Flat Iron, Top Sirloin, and Filet Mignon. Paired with mouthwatering sauces and sides, this is a culinary adventure you won't want to miss.
Each class will take place at 3pm PT, it will have the same Zoom link each week.
Please Note: You will need to shop for additional ingredients for each recipe.
This course is suitable for intermediate-level cooks, and each class will last approximately 120 minutes. Prepare ahead by following the provided homework instructions to enhance your cooking experience.
Get ready to savor the extraordinary of Wagyu steak with Chef Tyler, and elevate your culinary skills to new heights. Let's fire up those stoves and sizzle together! 🥩🔥
See you soon, Chefs!
↓ September 3rd: NY Strip Steak with Corn Succotash
↓ September 10th: Flat Iron with Wild Mushrooms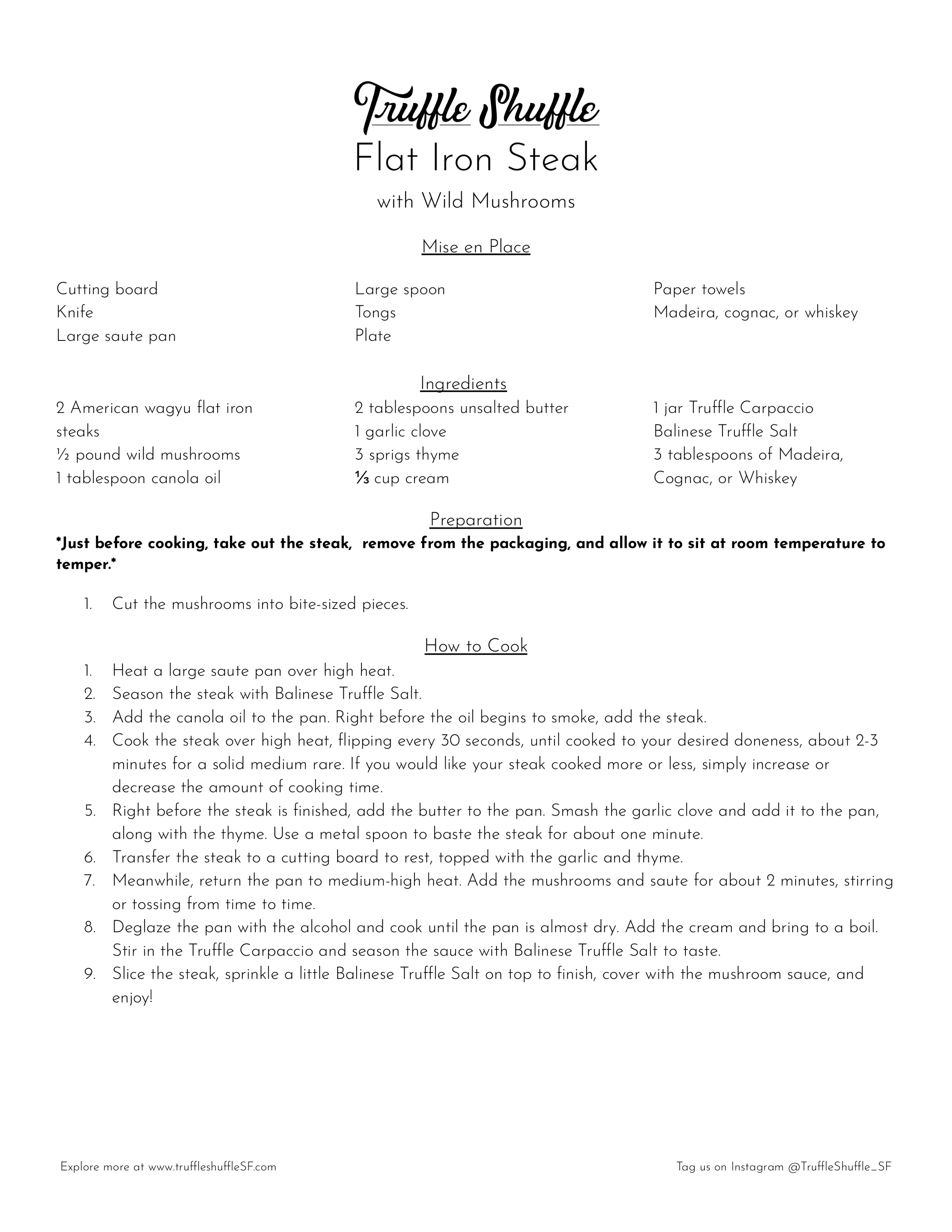 ↓ September 17th: Top Sirloin with Chimichurri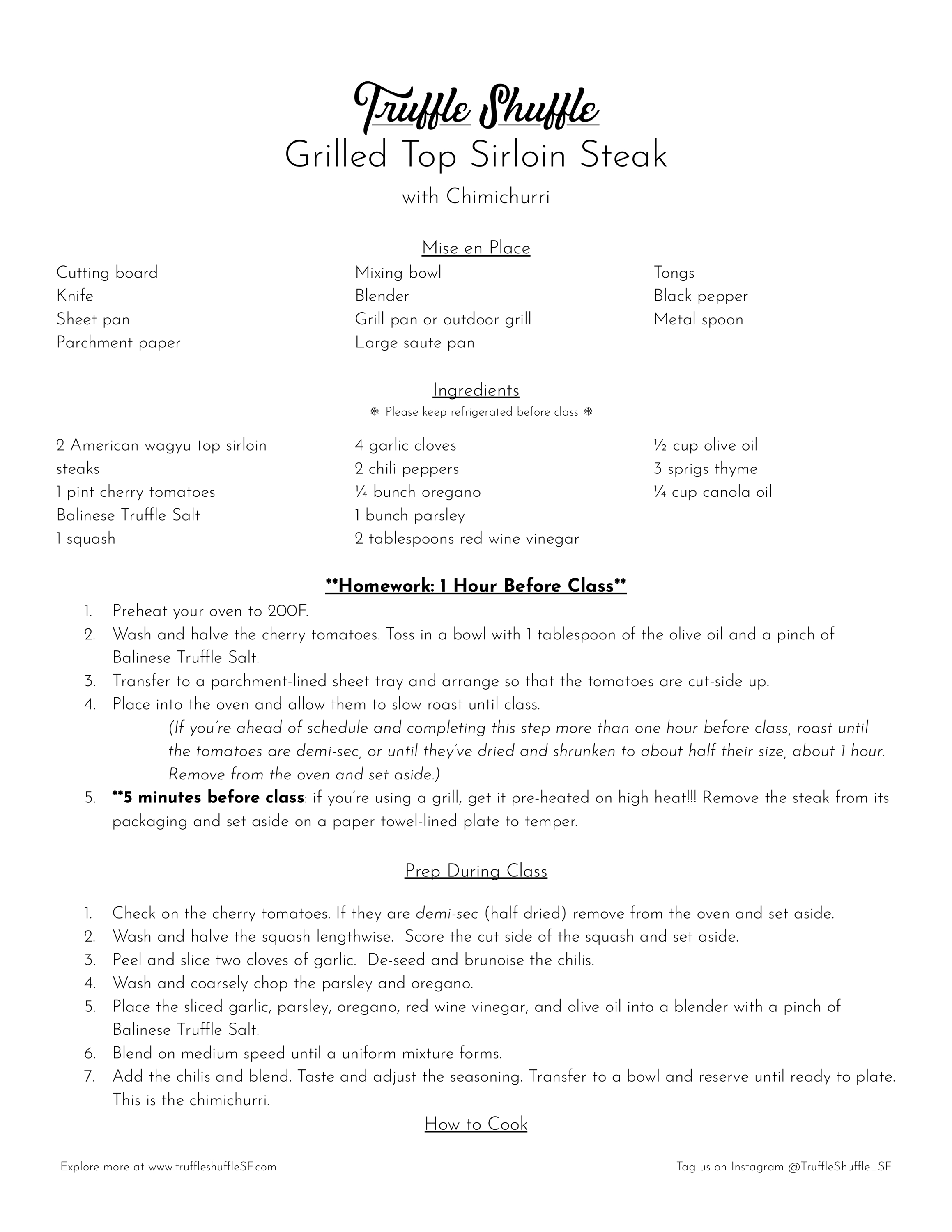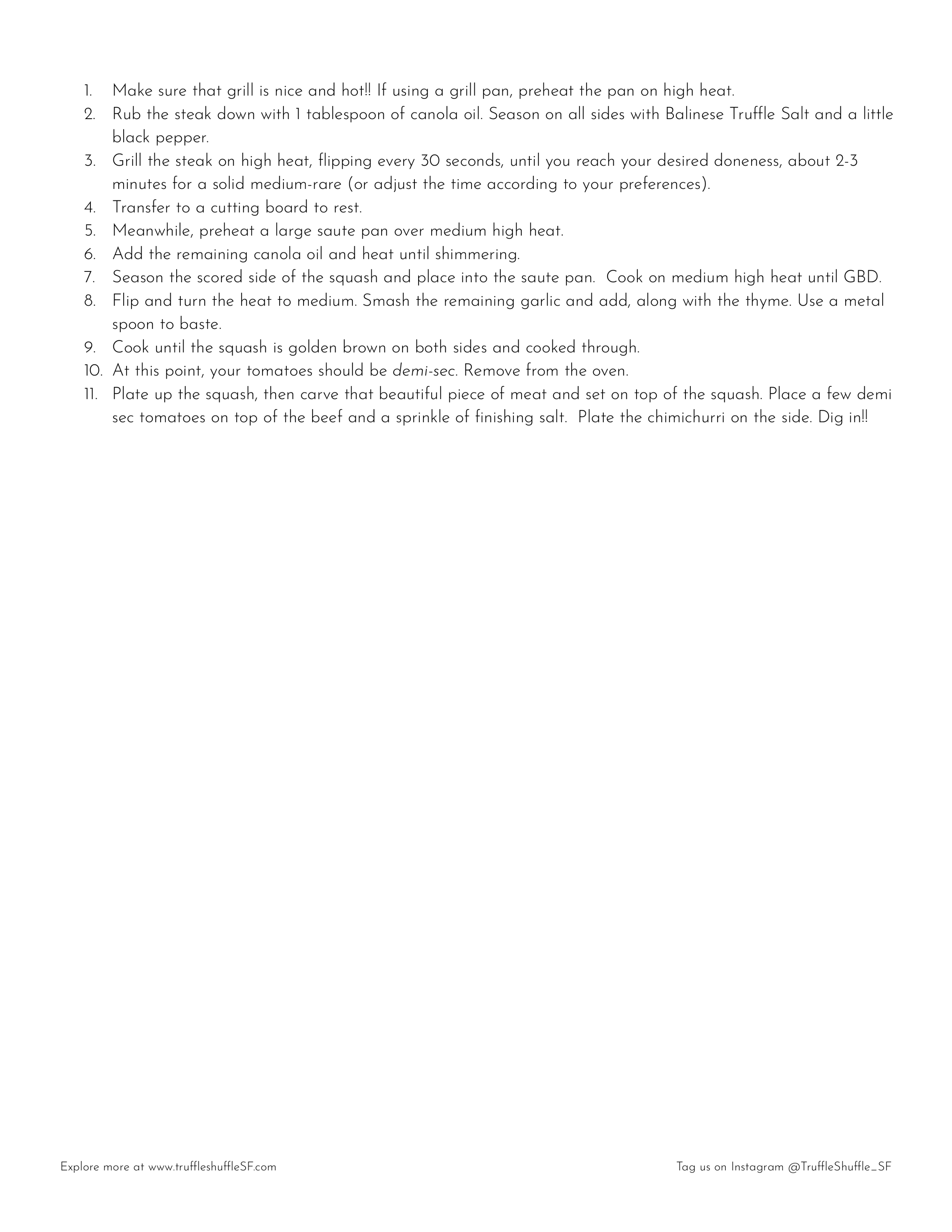 ↓ September 24th: Filet Mignon