Ukrainian Appetizer Class:
Stuffed Roasted Peppers & Crispy Potato Kremzlyky

This class is happening in..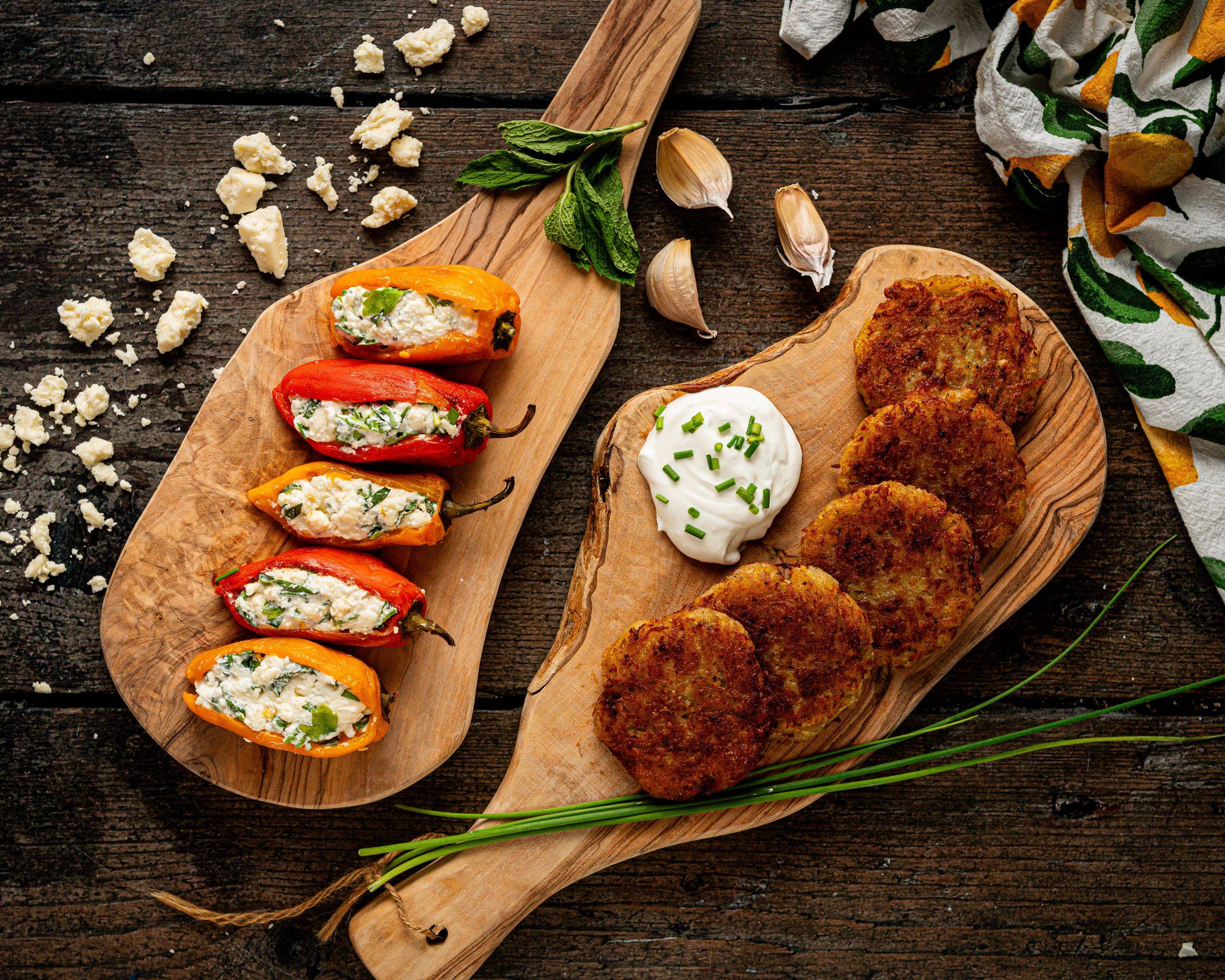 Hello Chef!
I can't wait for this exquisite culinary journey that will transport your taste buds to new heights! In this class, get ready to uncover the secrets behind crafting two iconic dishes: cheesy stuffed peppers and crispy potato Kremzlyky pancakes. These dishes hold a special place in Ukrainian cuisine, often gracing holiday tables with their delicious presence. As the holiday season approaches, these recipes become valuable additions to your culinary repertoire.
See you soon!
With Love,
Chef Anna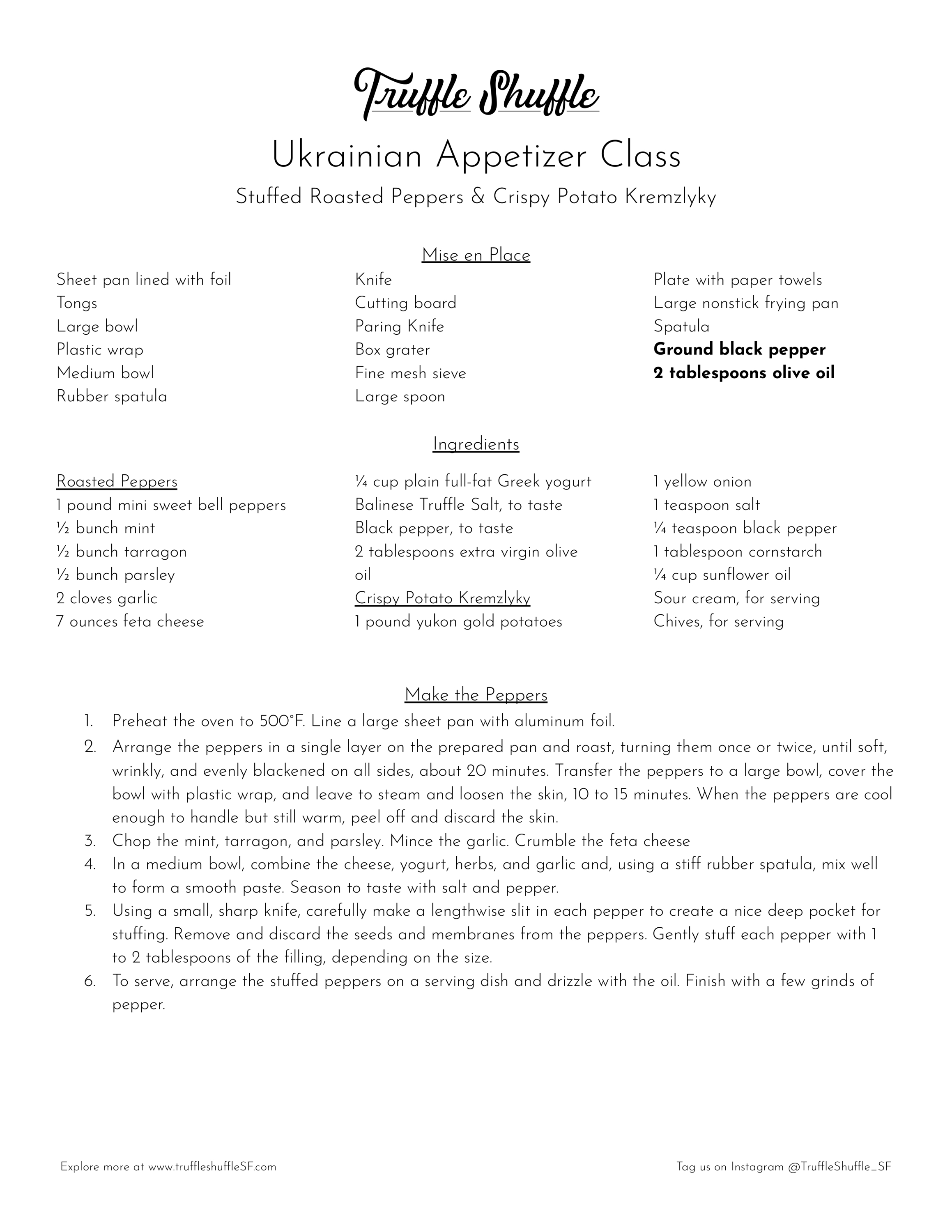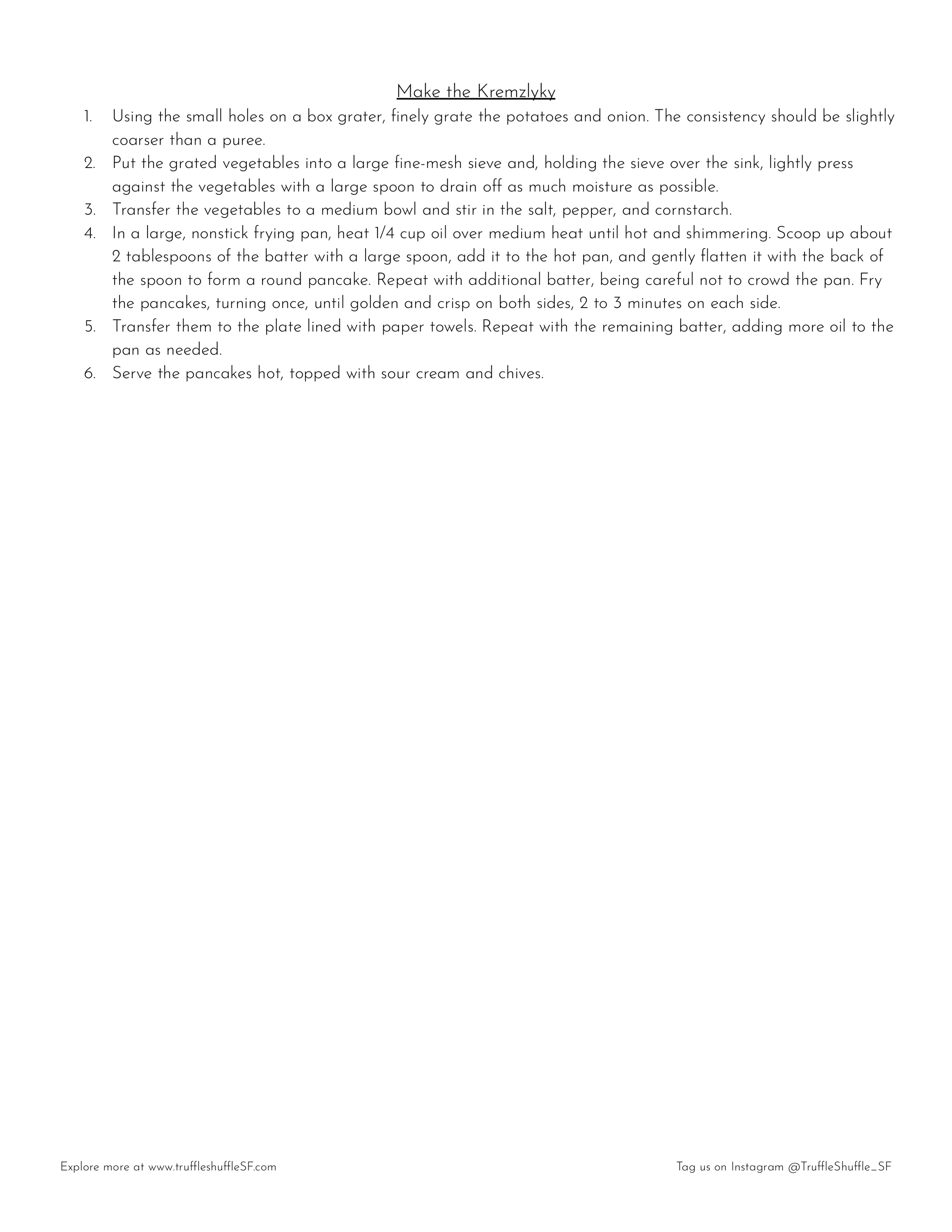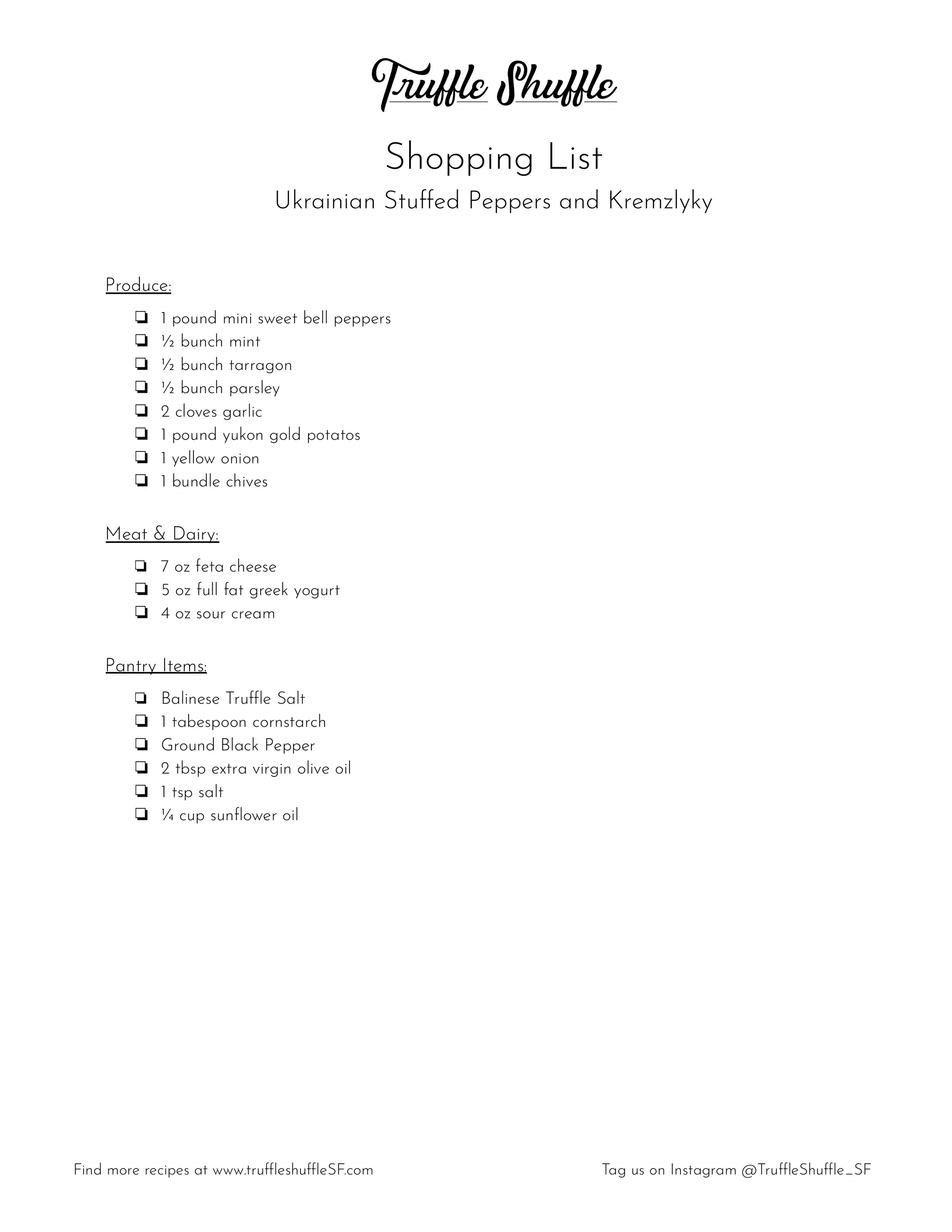 BONUS RECIPE FROM CHEF ANNA