Mentorship Class with Chef Tucker
Tuck's Duck & Warm Farro Salad
Shopping List Only

The next class is happening in..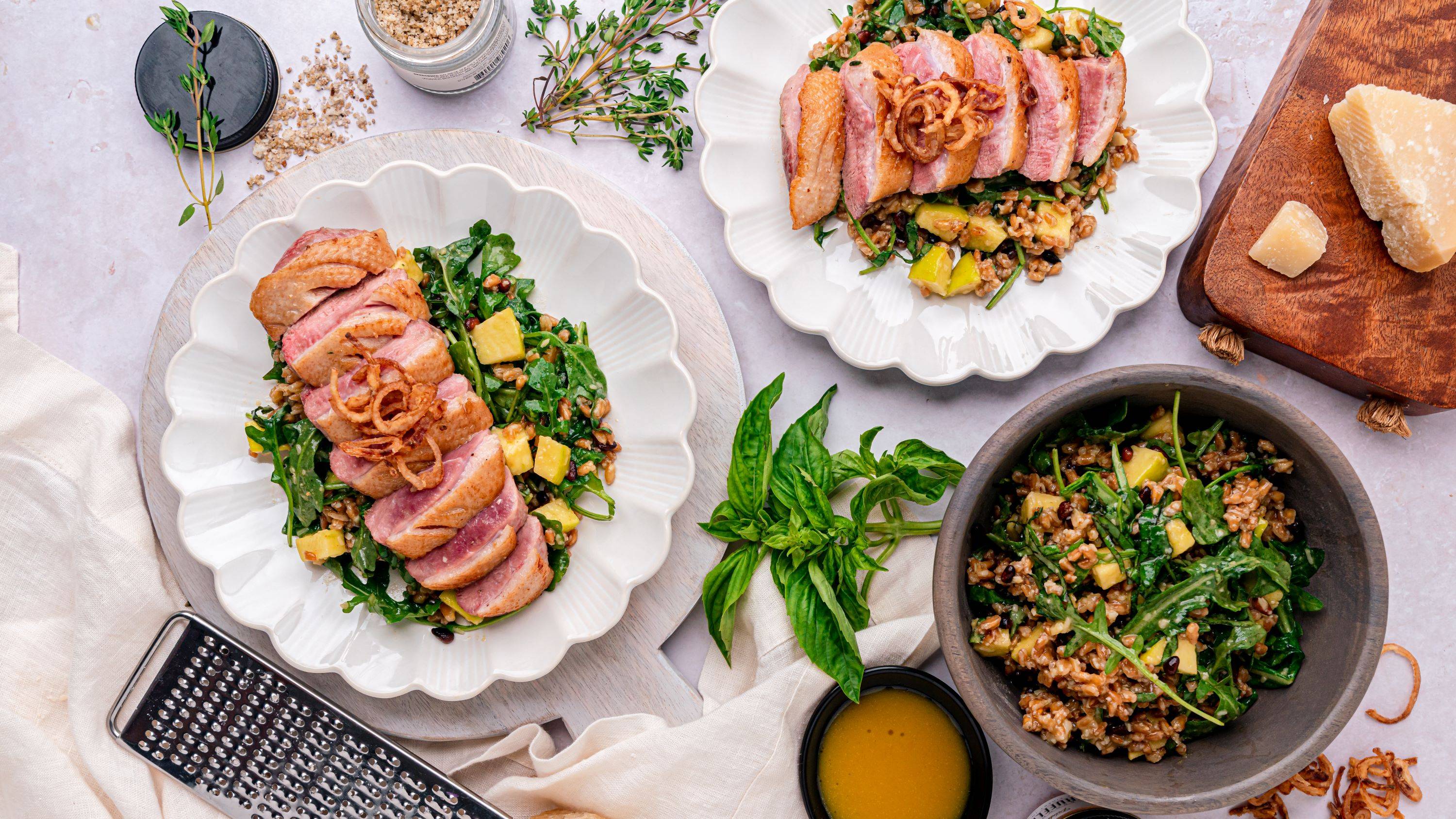 Hello Chef!
Chef Tucker here! What up Gastronomy Gangsters! As your mentor, I wanted to throw it back to one of my favorite dishes... Tuck's Duck! I'm really excited to share my tips for cooking an amazing duck breast. And we're going to pair that with a farro salad which will be anything but basic! Bring your A-Game knife skills to the party on August 12th! Super stoked!!
With Love,
Chef Tucker