Recipe courtesy Luan R.
Whole Foods Market - Lynnwood, WA
I don't like to waste ingredients. After taking one of Truffle Shuffle's Live Cooking Classes I had leftover egg whites with truffle salt and cheese to spare. Though meringue is typically sweet, this version works well as a savory snack that you can eat right away or save for breakfast. These are simple and easy to make, even if you aren't working with leftover ingredients from making gnocchi! This will yield enough for two to share as a snack, or breakfast for one.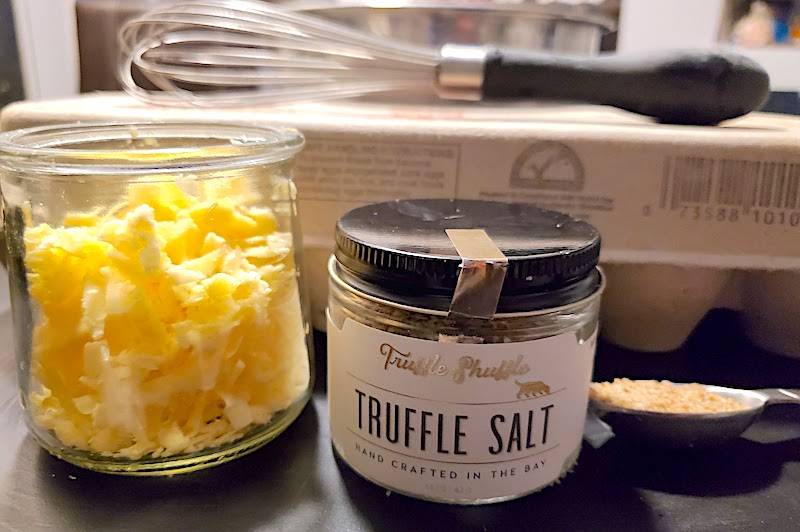 Ingredients:
3 egg whites
1/2 teaspoon + 1 pinch truffle salt
1 cup cheese, grated
(any grateable cheese will do, but half the amount if using a hard grating cheese such as parmesan reggiano or pecorino romano)
Equipment:

Sheet tray
Parchment paper
Medium bowl
Whisk (or electric mixer)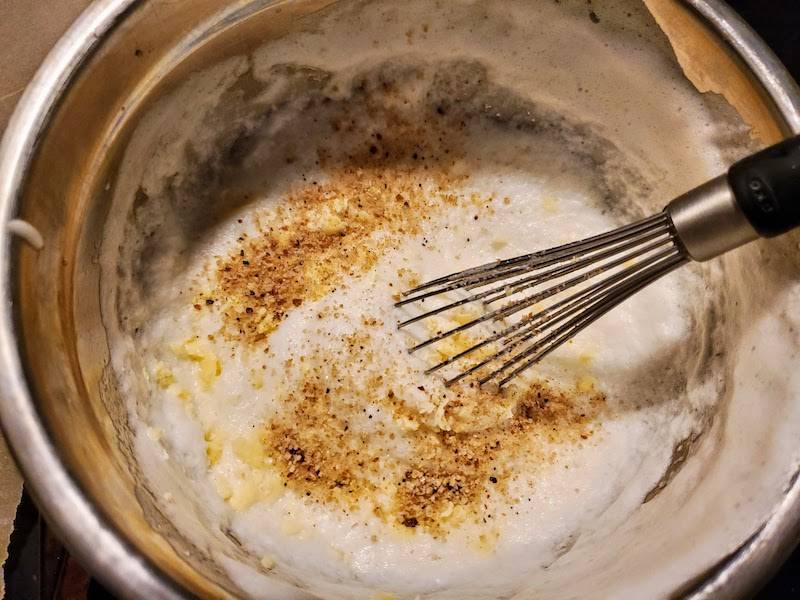 Heat oven to 275 degrees. Put the egg whites into the bowl. Be careful not to contaminate with any sort of fat (yolk) which will impede the egg whites from stiffening. Add a generous pinch of truffle salt. Beat until stiff peaks form. By hand this should take about 15 min of vigorous beating - if you have an electric mixer use it! Slowly fold in most of the cheese then the truffle salt. Heap generous tablespoons of the mixture onto a parchment paper lined sheet tray. Sprinkle remaining cheese on
top. Place in the oven for 20 min. When ready they should be slightly golden brown. These are best when eaten immediately but will last until the next day if refrigerated.