Recipe courtesy Becky A.
Whole Foods Market - Tanasbourne, OR
Becky was so kind to share this recipe. She was just experimenting, but everyone loved them and you will, too.
Ingredients:
Medjool Dates (pitted)
Thick cut bacon, cut to 2-3" strips
Parmigiano Reggiano
(or any semi-firm to hard cheese)
Truffle Shuffle Brown Butter Truffle Honey
Truffle Shuffle Truffle Salt
Toothpicks
Equipment: Sheet tray with parchment paper or foil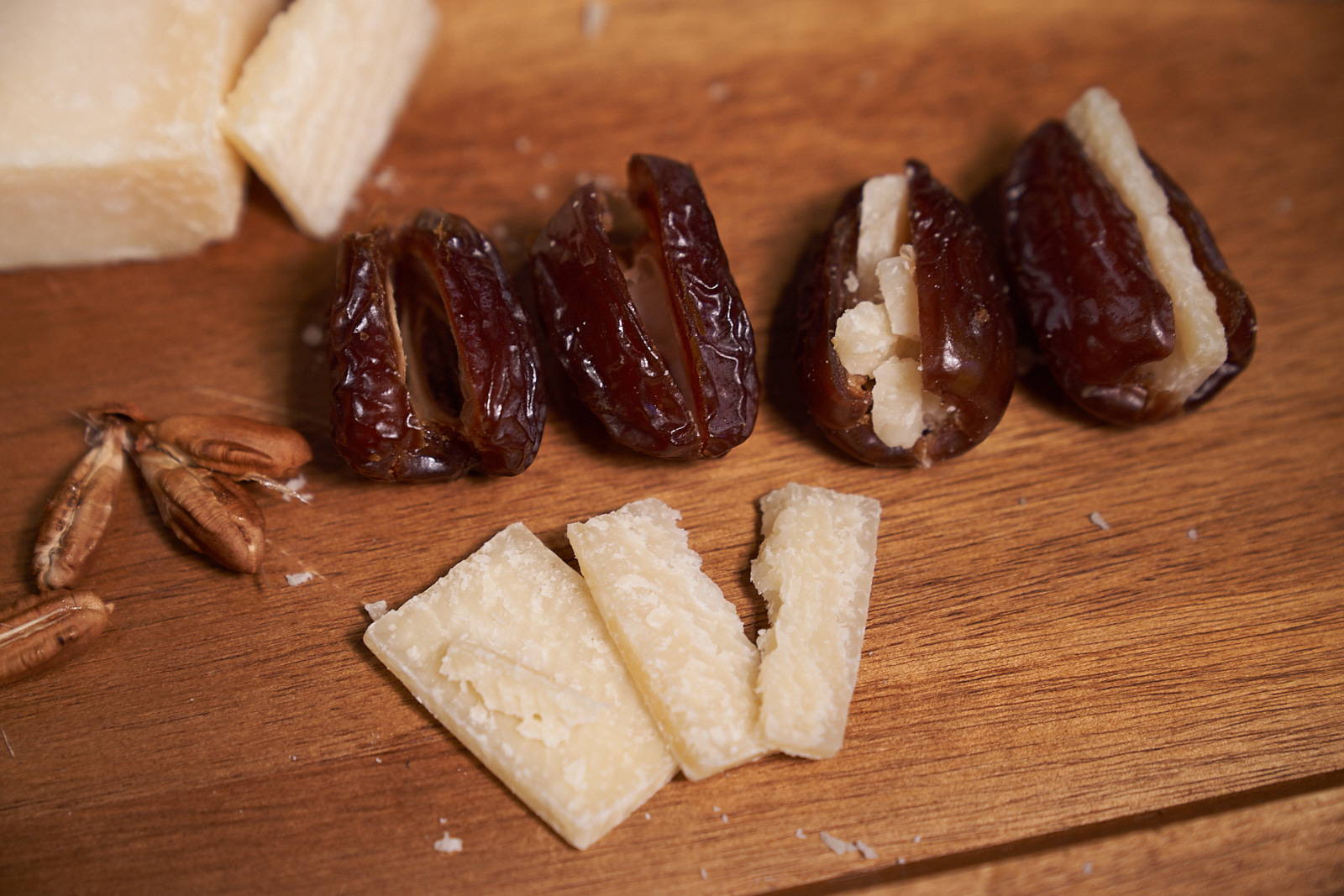 Recipe:
Pre-heat oven to 375F.
Line a baking sheet with foil or parchment and lightly spray with cooking spray.
Pit dates and stuff each one with a generous sliver of cheese.
Wrap dates with about a half slice of bacon each. You want it to wrap completely around, but not overlap too much.
Secure bacon with a toothpick.
Drizzle with desired amount of truffle honey and sprinkle with truffle salt. Standing the dates up on end will allow the bacon to crisp better on all sides.
Cook for about 35 minutes or until bacon has achieved desired level of doneness.