Recipe courtesy Luan R.
Whole Foods Market - Lynnwood, WA
Caramels are a tasty and easy gift. I usually whip up a few batches around the holidays for friends and family. To make them extra-decadent I adapted my basic caramel recipe and swapped out some of the sugar for truffle honey. The result is delicious and almost too good to share.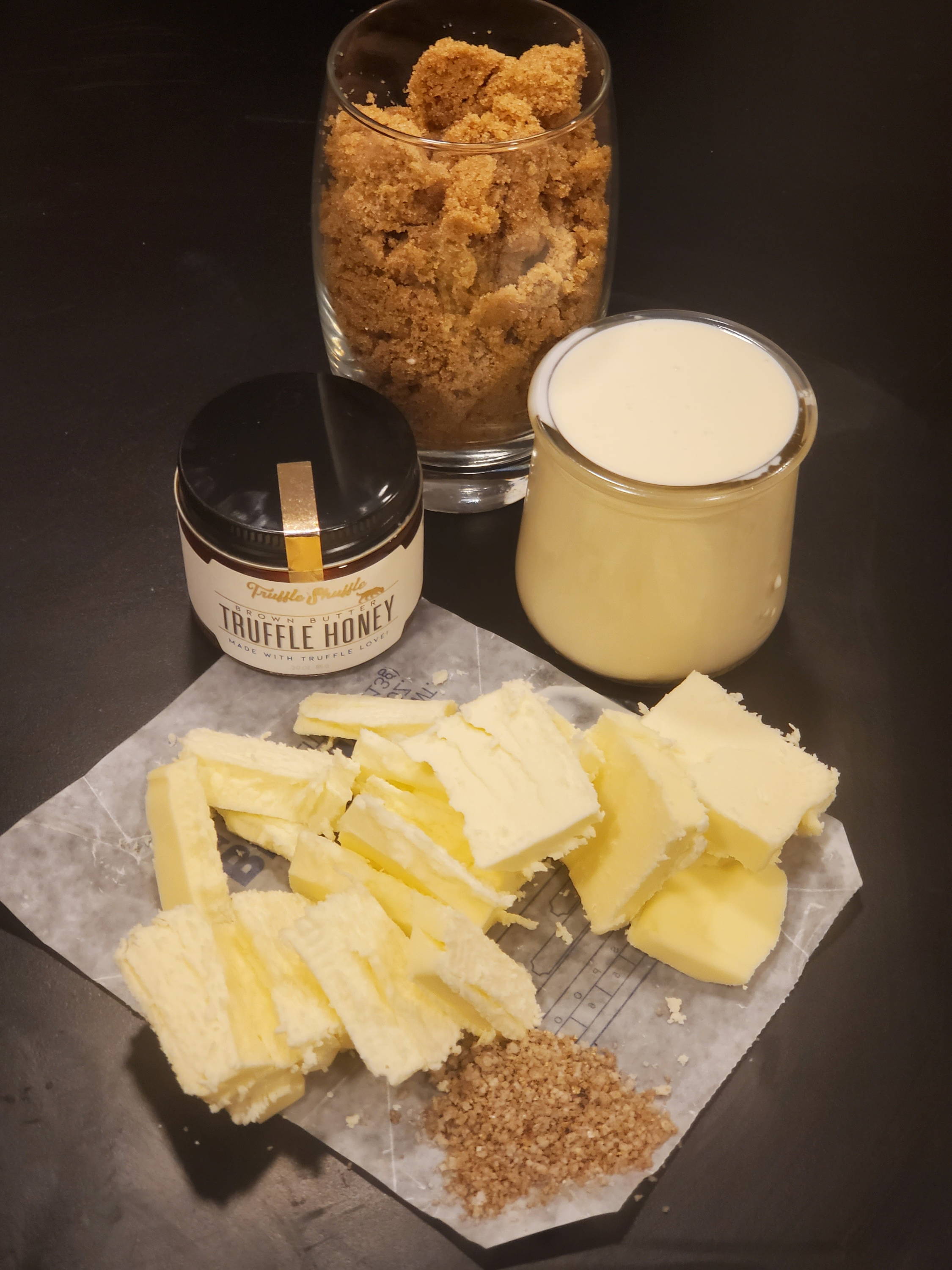 Ingredients:
1 & ½ cup of brown sugar
½ cup heavy cream
1 jar Truffle Honey
1 stick of unsalted butter
1 teaspoon Truffle Salt
Equipment:

Wax or parchment paper
9 x 9 baking dish (or similarly sized)
Candy thermometer
Large saucepan
Whisk (a large fork will do)
Cut the stick of butter into medium chunks and leave to warm to room temperature. Prepare your baking dish by lining it with the wax or parchment paper. Spray with cooking spray.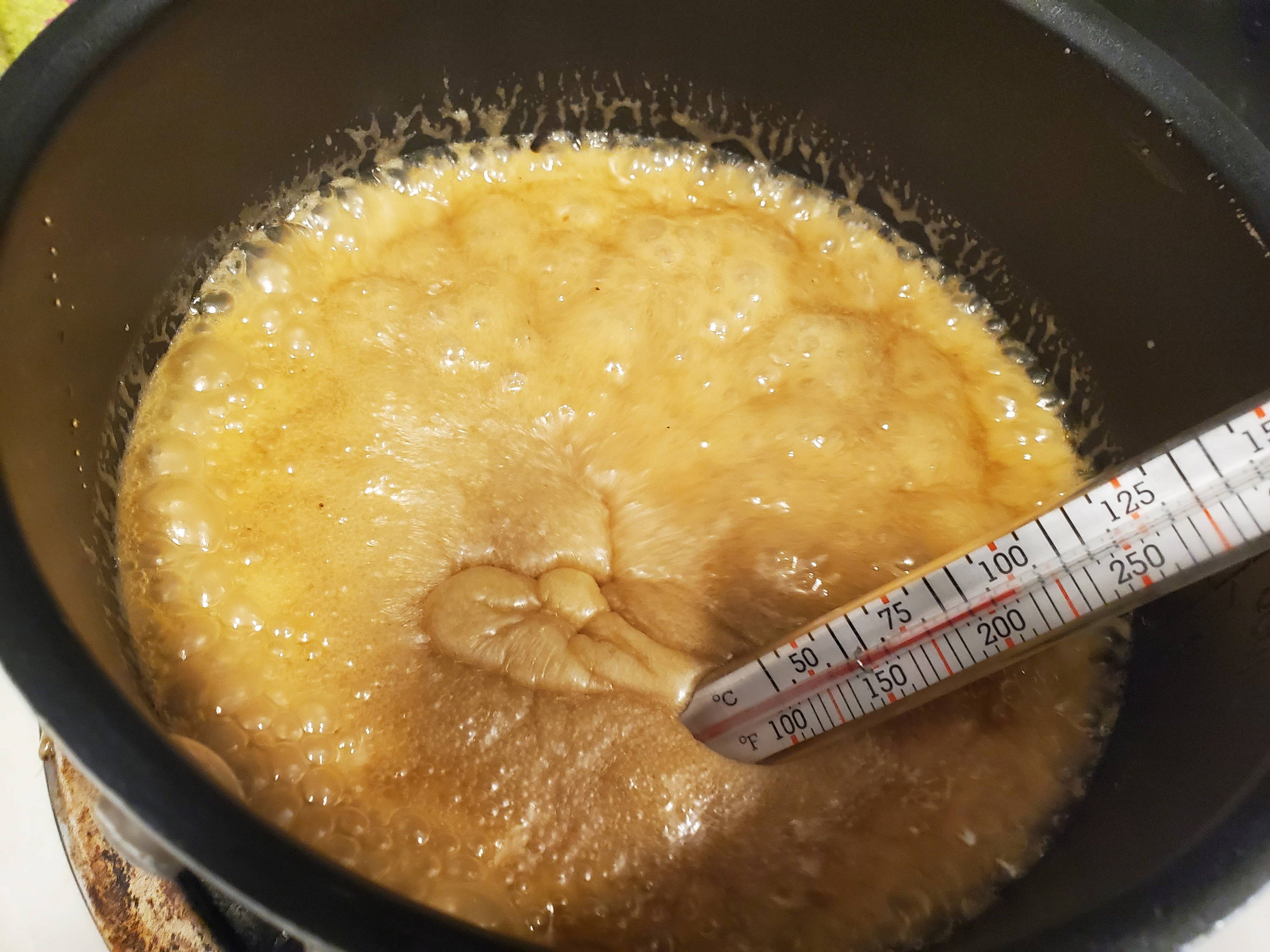 Add the sugar to the saucepan and pour the honey over. If you have trouble getting the honey out of the jar, run under hot water for a couple of minutes with the lid tightly on. Turn the heat on medium and continue to stir until the mixture is consistent and bubbles start to form.
Stir in the butter until it disappears in the mixture, one chunk at a time. Slowly add in the heavy cream, continuing to stir the mixture. Once the mixture is uniform in appearance start increasing the heat until it boils. Place the candy thermometer in the saucepan. Monitor and remove the mixture from heat before it reaches 250 degrees. Pour into the prepared baking dish.
Once the mixture has settled, sprinkle on the truffle salt. Refrigerate overnight. After the carmel has set it can easily be removed by pulling on the sides of the paper until it pops out. Use a sharp knife to cut into regularly sized squares. Wrap each piece in parchment or wax paper. These caramels should be good for a couple of weeks. Refrigerate to prolong their life, but always eat at room temperature!