Squid Ink Tagliatelle Pasta
Eat Around the World: The Chef Tucker Show

August 11th, 12th and 31st at 4pm PT
The next class is happening in..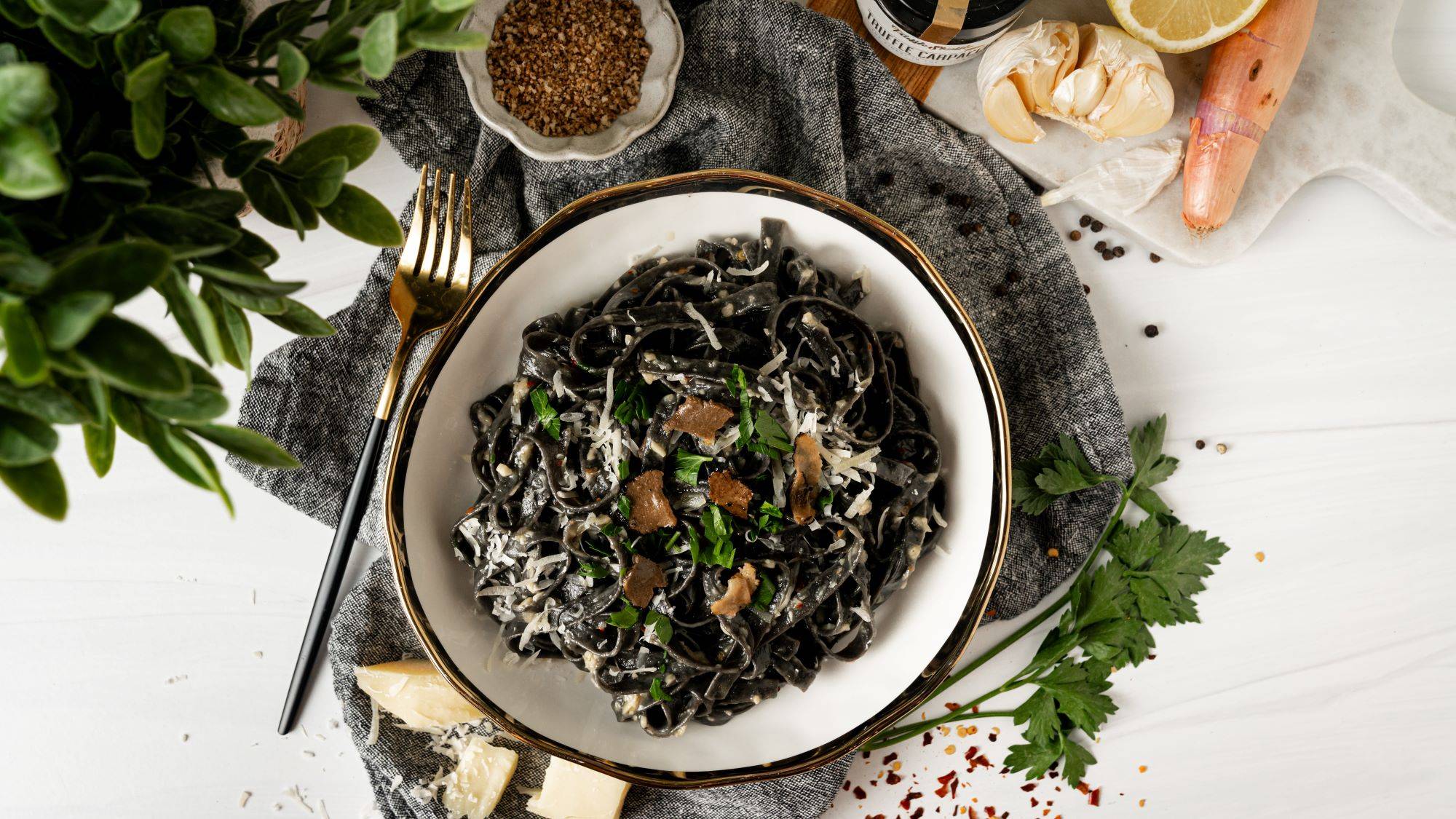 Hello Chef!
Get ready to whip up some gorgeous squid ink pasta, as black as night! And of course, work on our Northern Italian sauce making skills. Let's make Nonna proud and showcase our ever growing pasta skills in the kitchen!
See you soon!
With Love,
Chef Tucker
P.S. Kick it up a notch with your favorite bottle of Italian red wine! Channel your badass vibes with a bold Sangiovese or indulge in the elegance of a Brunello & Rosso di Montalcino.