Protege Series: Sous Vide Masterclass

October 22nd & 29th at 3pm PT
The first class is happening in...
Embark on a culinary journey to master the art of precision cooking with our exclusive 2-part Sous Vide Masterclass, guided by none other than Chef Tyler. Mark your calendars for October 22nd and 29th, as we dive deep into the world of sous vide – a groundbreaking cooking method that promises flawlessly cooked creations on every occasion.
Each class will take place at 3pm PT, it will have the same Zoom link each week.
How to prepare for your experience:
1. Keep your salmon and steaks in their packaging and place them and the Truffle Jus in the freezer. The further from the door, the better. Store your jars of Balinese Truffle Salt and Truffle Carpaccio in a cool, dark space.
2. The day before each class, move the appropriate salmon, steak, or sauce to the refrigerator to thaw. Do not thaw at room temperature. Note: If you forget to thaw your salmon or steak, you can expedite the process by placing the salmon or steak (in its packaging) in a dish under cool, running water until thawed.
3. 1-3 days before each class, go shopping! Review the ingredient list and hit up your favorite market for all of that deliciousness.
Day of class, remove your salmon or steak from the packaging, pat dry, and place on a paper towel lined plate in the fridge. Check your recipe card for tempering instructions and/or homework.
Please Note:
You will need to shop for additional ingredients for each recipe and special equipments: Immersion circulator, vacuum sealer, vacuum bags, and blender. We recommend this immersion circulator: link
See you soon, Chefs!
↓ October 22nd: King Salmon Grenobloise Style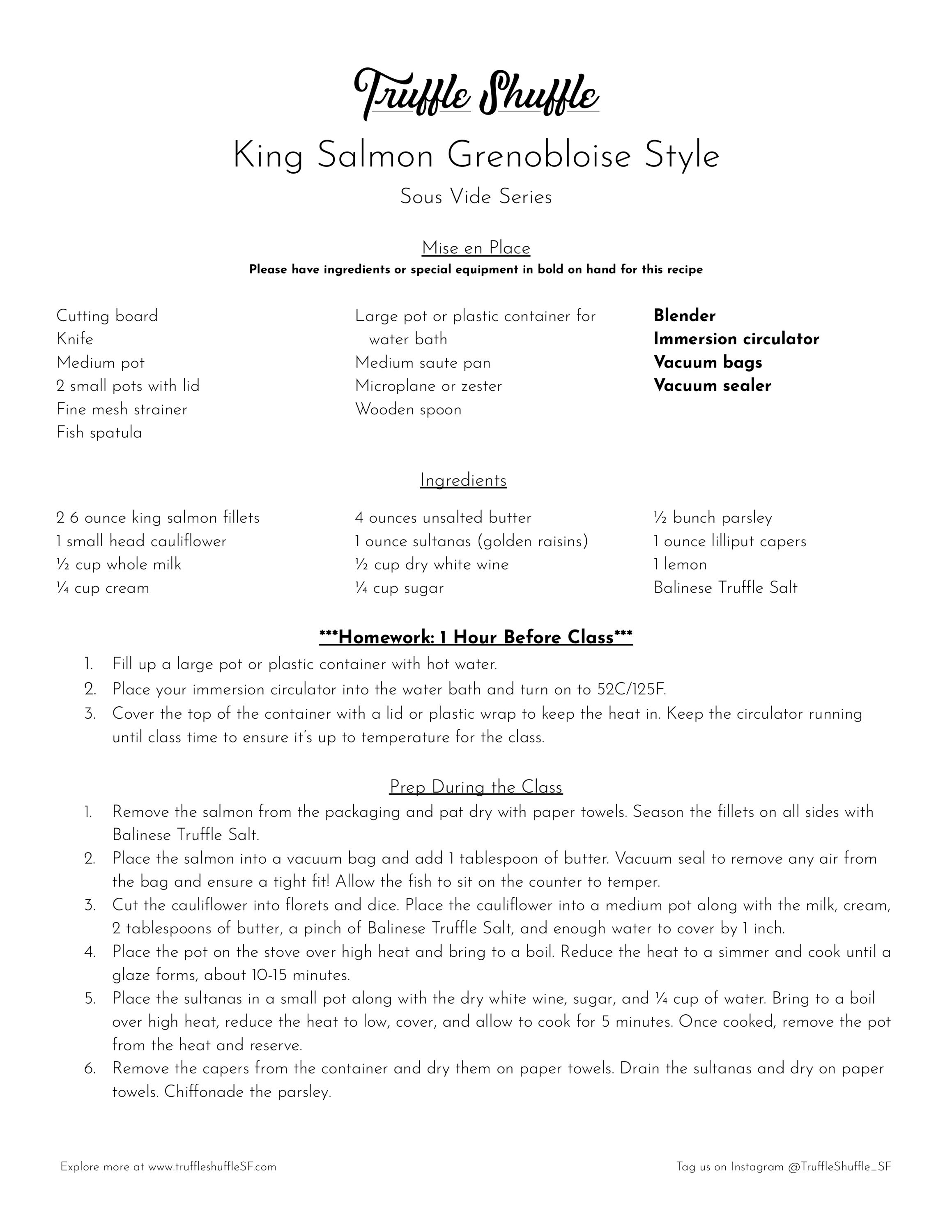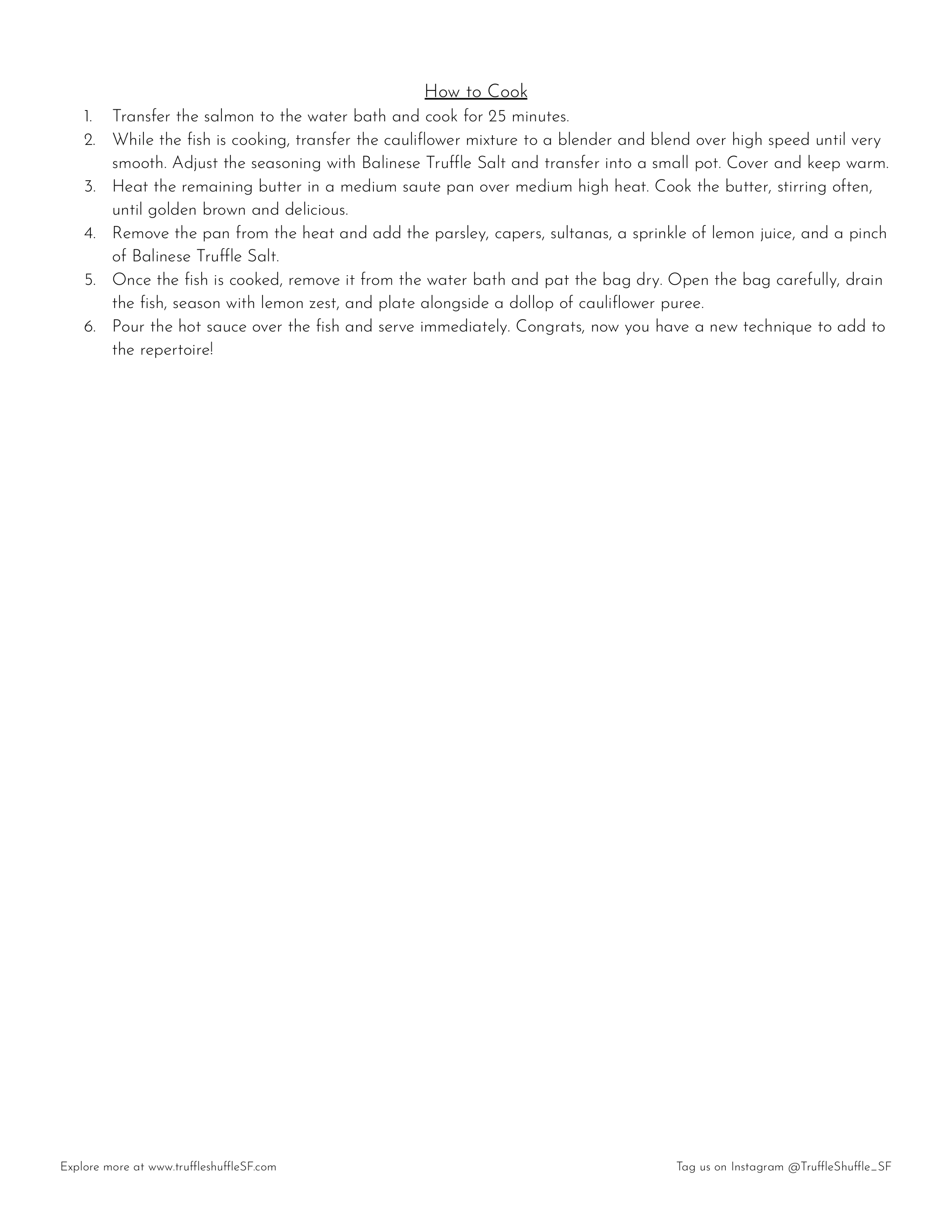 ↓ October 29th: American Wagyu Ribeye Steak