Sourdough Bagels with Lox and Cream Cheese
The Chef Jeremy Show

September 16th and 23rd at 10am PT
The next class is happening in..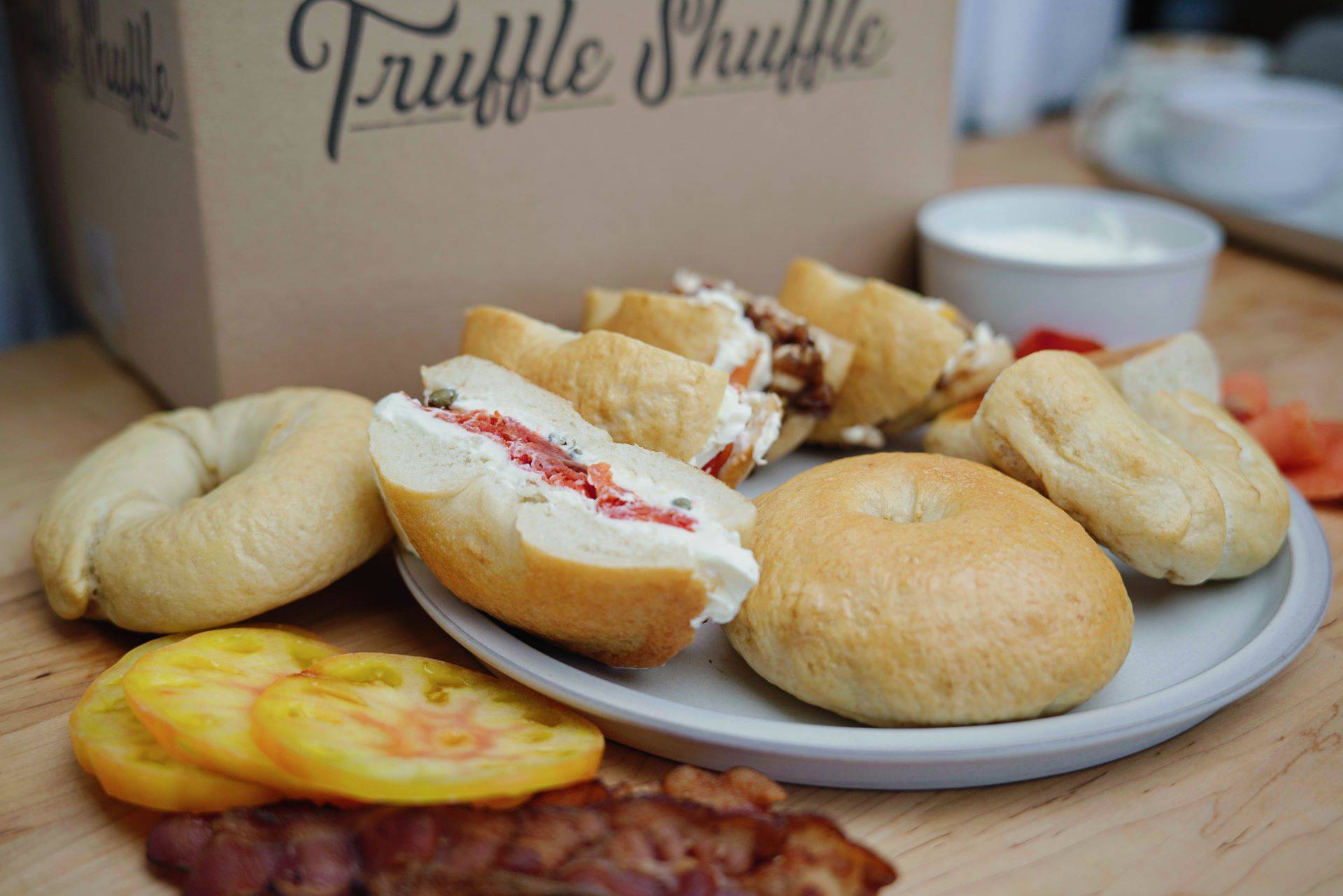 Hello Chef!
Get ready to dive into the fascinating world of sourdough starter, learn essential techniques for creating perfectly chewy and flavorful bagels, and top them off with an bacon and onion jam or a delightful smoked salmon.
See you soon!
With Love,
Chef Jeremy
P.S. Please don't forget the recipe includes a homework to feed the starter once you receive your kit and preparing your dough at least a day before the class. Remember to bring your favorite coffee or recreate this "Easy Does it'' cocktail/mocktail recipe:
2oz Lillet
1/2 oz lemon juice
1/2 ounce honey syrup (or honey loosened with water)
1/4 sprig of rosemary
1 dash orange bitters
2 oz club soda
Combine all ingredients except the club soda in a cocktail shaker with ice. Shake vigorously until chilled. Strain into a glass full of ice. Top with club soda.
Want it more boozy? Feel free to add 1oz of any spirit into the shaker.
Recipe from "Be Your Own Bartender"