LIVE Cooking Class - In Your Own Kitchen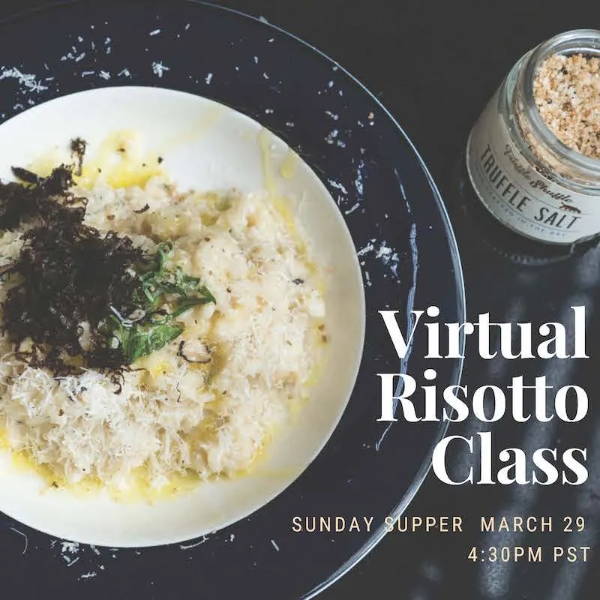 The reviews are in:
"Delicious and so much fun!"
Don't miss our next class.
---
Cook alongside French Laundry alumni Chefs Jason & Tyler in these fun and interactive LIVE cooking classes to learn insider tips and techniques so you can make the most amazing truffle dishes in your own kitchen.

The entire prep list for the risotto class is listed below.

Be sure to tune in Sunday, 7:30ET/4:30PT, for the live events. Ask lots of questions, drink some wine, have fun, and help us get to know you while you learn how top Chefs tackle this wonderful truffler dishes.
---
Pick up a kit from the previous class, plan a Watch Party with your friends and have a great time rewatching it together!
Here's everything used in the truffle risotto class:
1oz fresh black Perigord truffle from Tarrega Spain
3T Extra-virgin olive oil
Touch of Truffle oil
1C Carnaroli rice

1/2

C White wine
4C Chicken stock
1/4C Yellow onion, finely minced
2T Butter

1/2C

Heavy Cream, whipped to soft peaks
1C Parmesan cheese
Touch of Champagne vinegar
Truffle salt