Red Velvet Cupcakes with Chocolate Raspberry Filling with Chef Jeremy

Hello Chef!
Chef Jeremy here! Red velvet is one of my favorite cupcakes for valentines season. As we enter into Feburary this is the perfect little cupcake to celebrate any occasion. We are filling it with a rich and decadent chocolate raspberry ganache!
I am super excited to make this with you!
With Love,
Chef Jeremy
P.S. I would reccomend drinking this with your favorite sparkling red wine and lighting a sparkler
---
Watch the homework video below!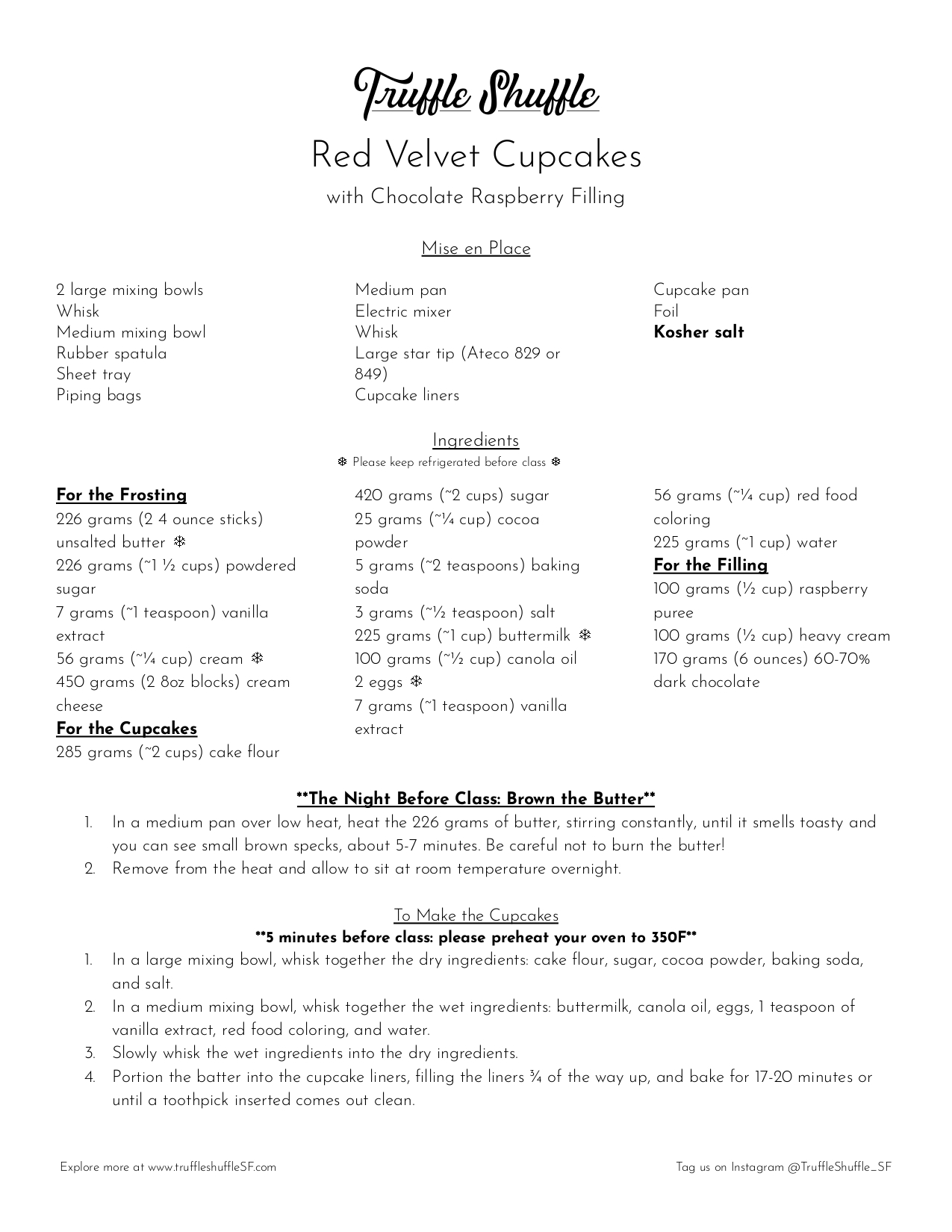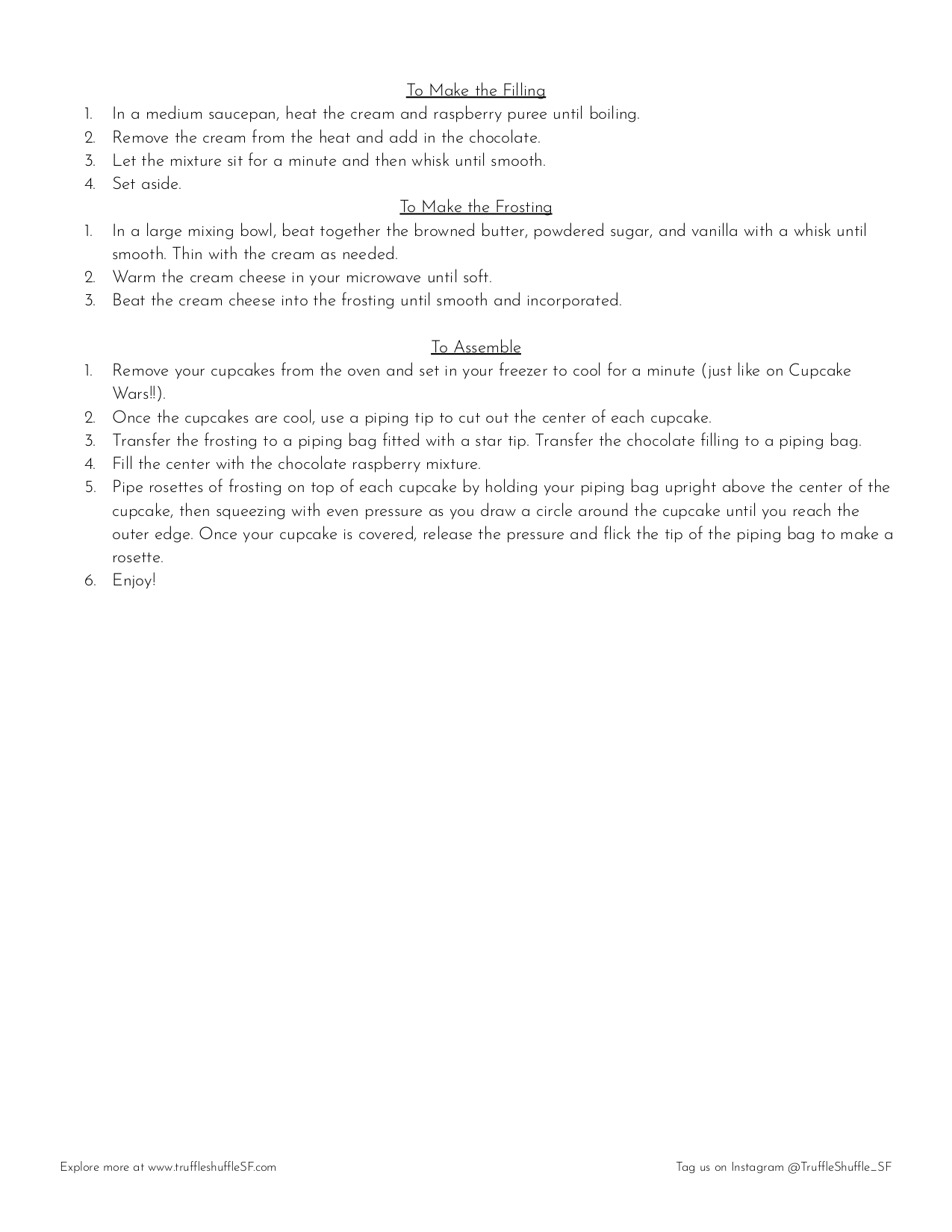 ---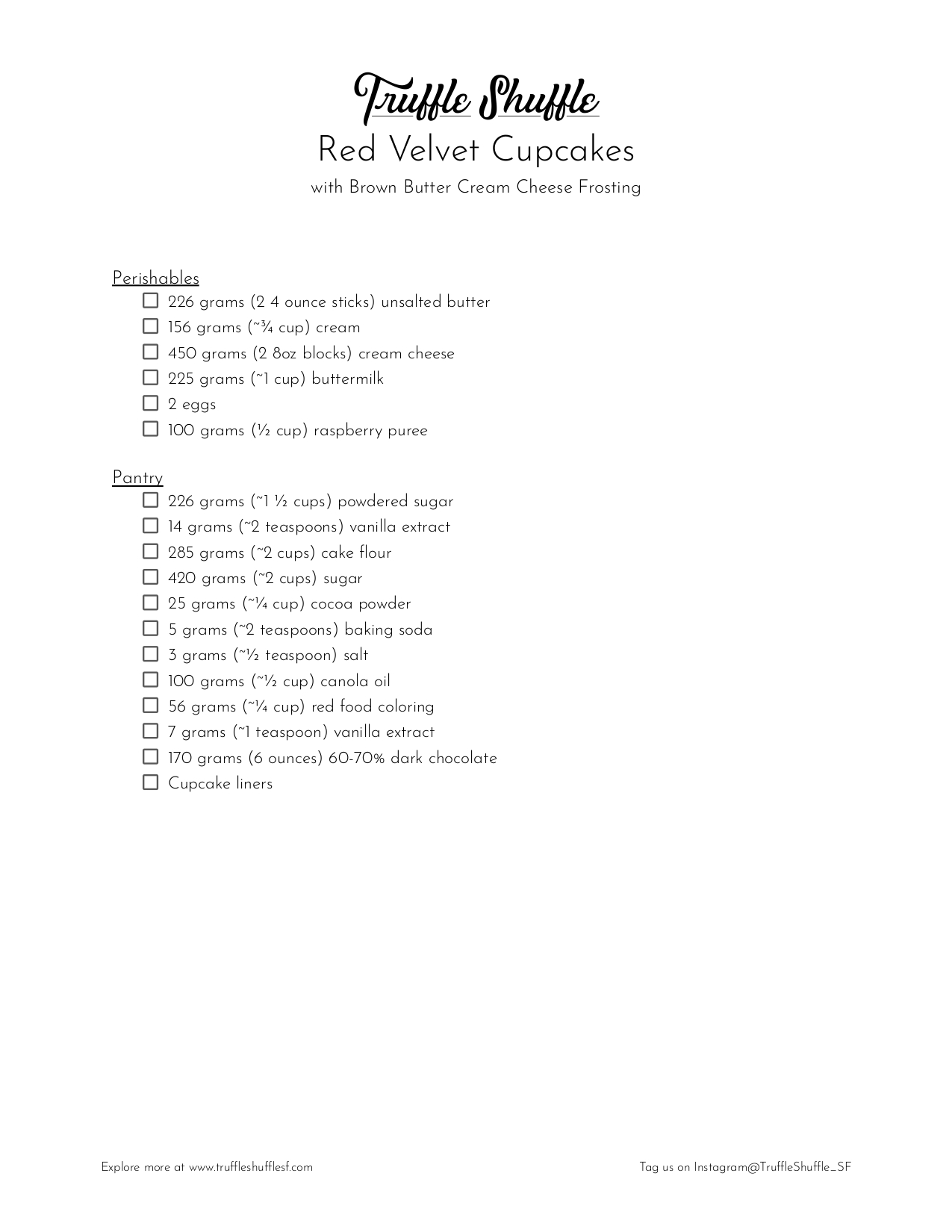 ---