Pan Seared Scallops with Lebanese Tabbouleh Salad
Eat Around the World: The Chef Tucker Show

The next class is happening in..
Hello Chef!
Chef Tucker here! I am SO excited for our next edible adventure which lands in Lebanon! We're about to level up our scallop game and impress even the toughest critics in your kitchen! Our goal is elevating the ingredients but also letting them shine for what they are - a food philosophy I learned at Acquerello! Let's get cookin'!
With Love,
Chef Tucker
P.S. I would recommend drinking white wine to accompany these buttery, garlicky scallops and the freshness of the herb salad. Chardonnay would be a solid choice or even some champagne for any bubbly Chefs out there! For my heavy hitters, Arak is an anise flavored spirit that is very popular in this region. Since it is hard to find here, there's a similar flavor profile in this Ouzo Lemonade recipe I found! Check it out here!
---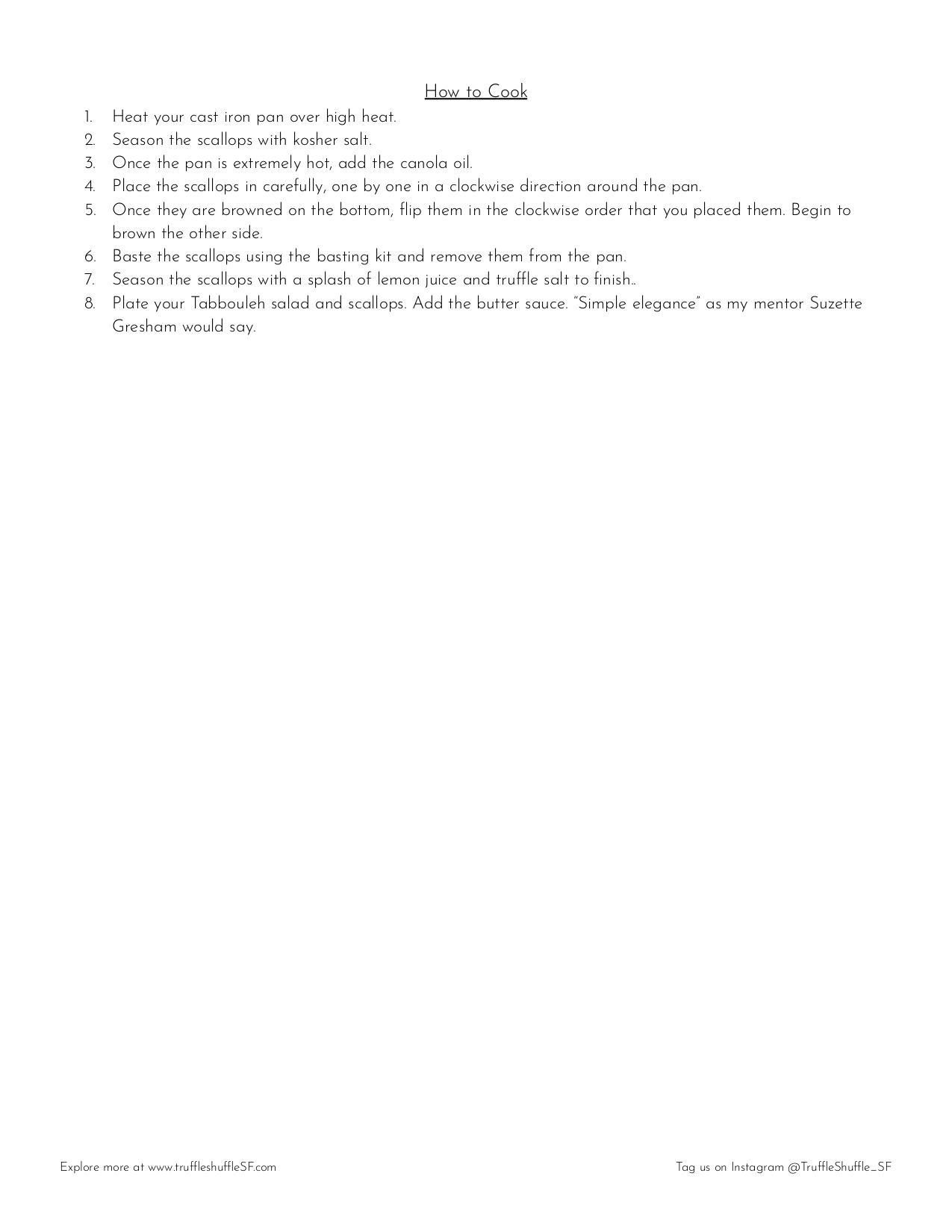 ---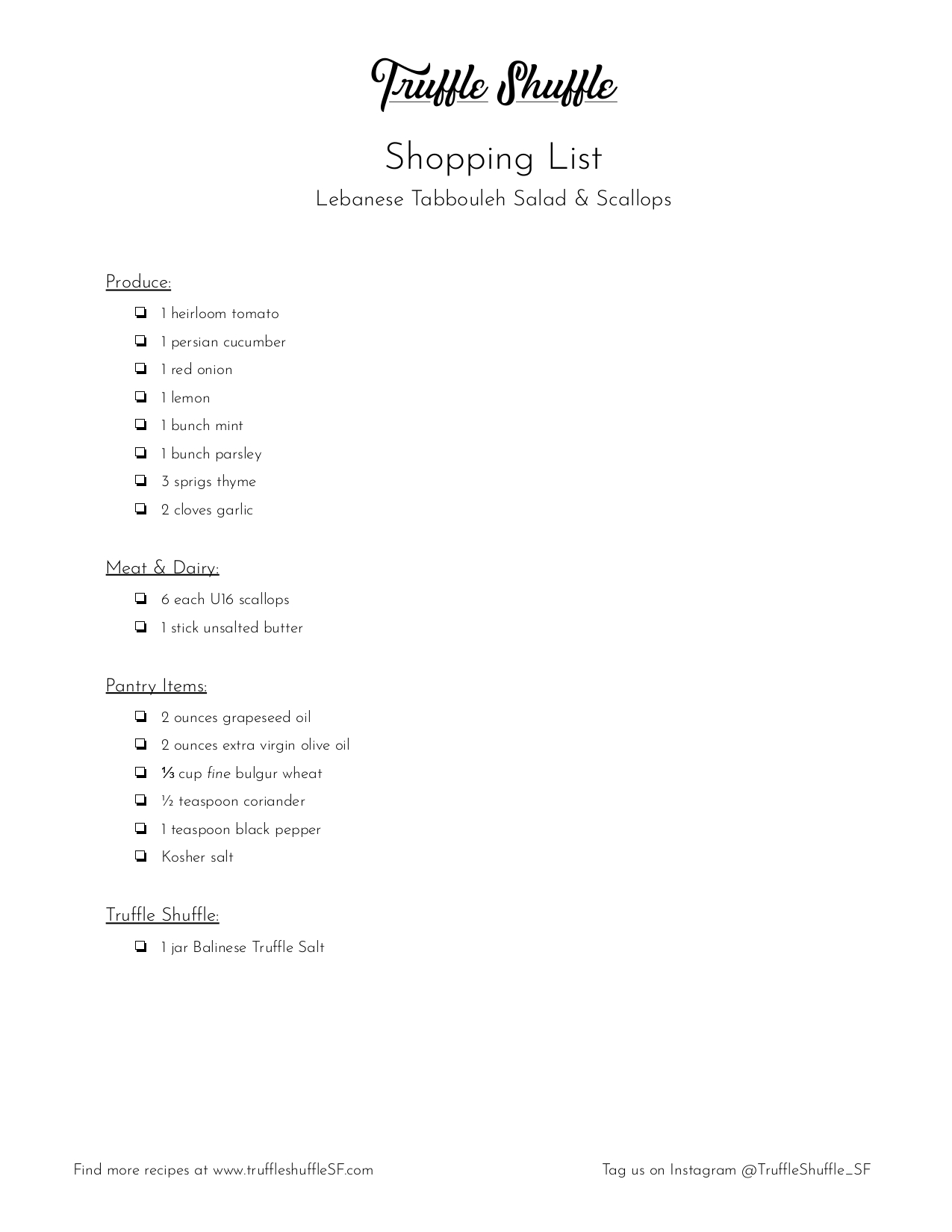 ---