Olive Oil Poached Halibut
with Chefs Jason and Tyler

January 15th at 4pm PT
The Sunday Show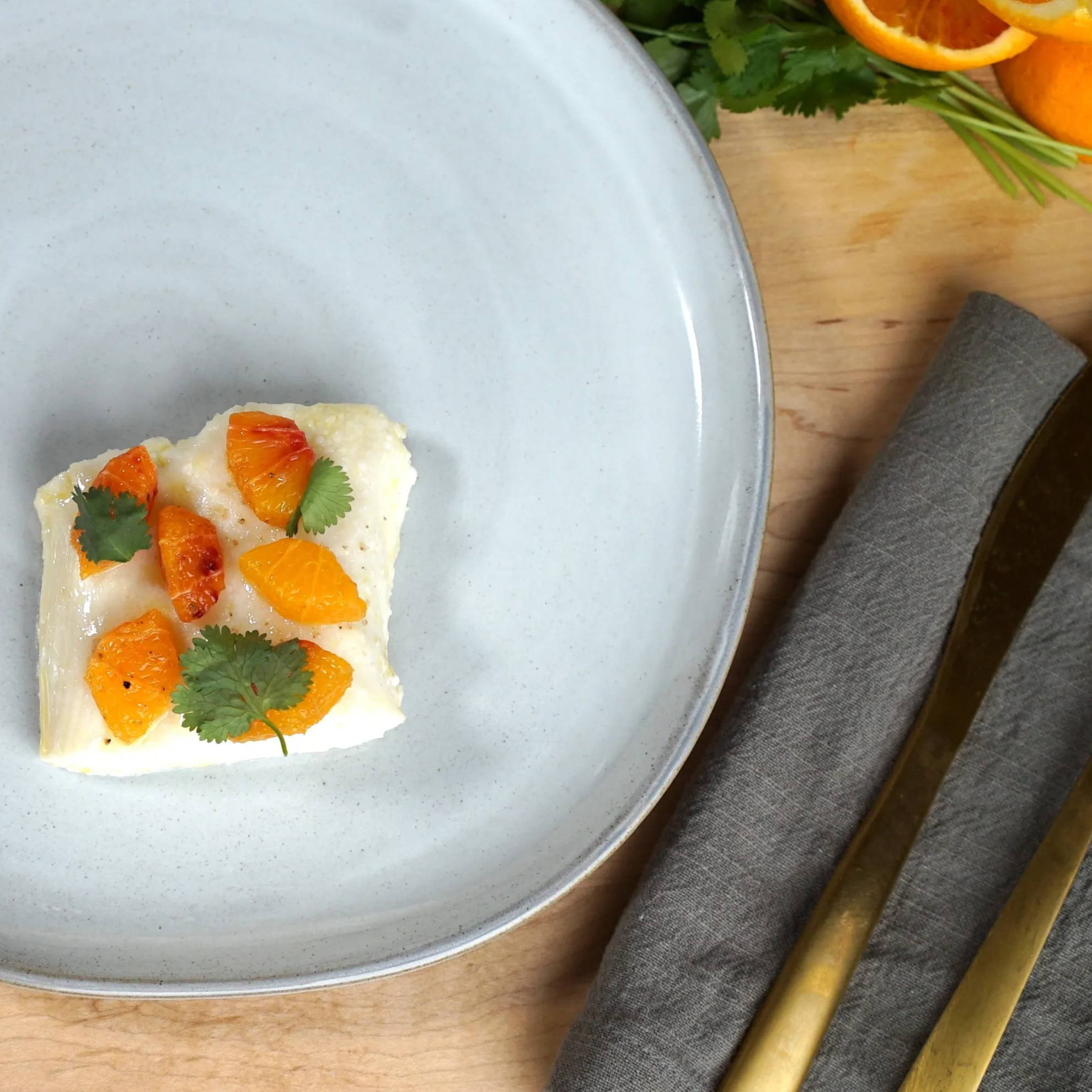 What is up!
Chef Jason here and Tyler and I are super excited to cook this dish with you. This is a technique that we learned how to do when we worked together at The French Laundry. We would get in some of the most beautiful fish in the world and for lighter and more delicate fish we would either poach them in olive oil or in butter! Yes in pure butter!
Besure to have your whisk handy in this class be willing to whip it up as we play Whip It by Devo!
With Love,
Chef Jason and Tyler
P.S. A Sparkling Brut will go great with this! My favorite is the Imagery Brut
Don't forget to cure the fish 30 minutes before the class, Chef!
* Special equipment to have on hand for this recipe: Thermometer
* Special ingredients to have on hand for this recipe: 1 quart olive oil
---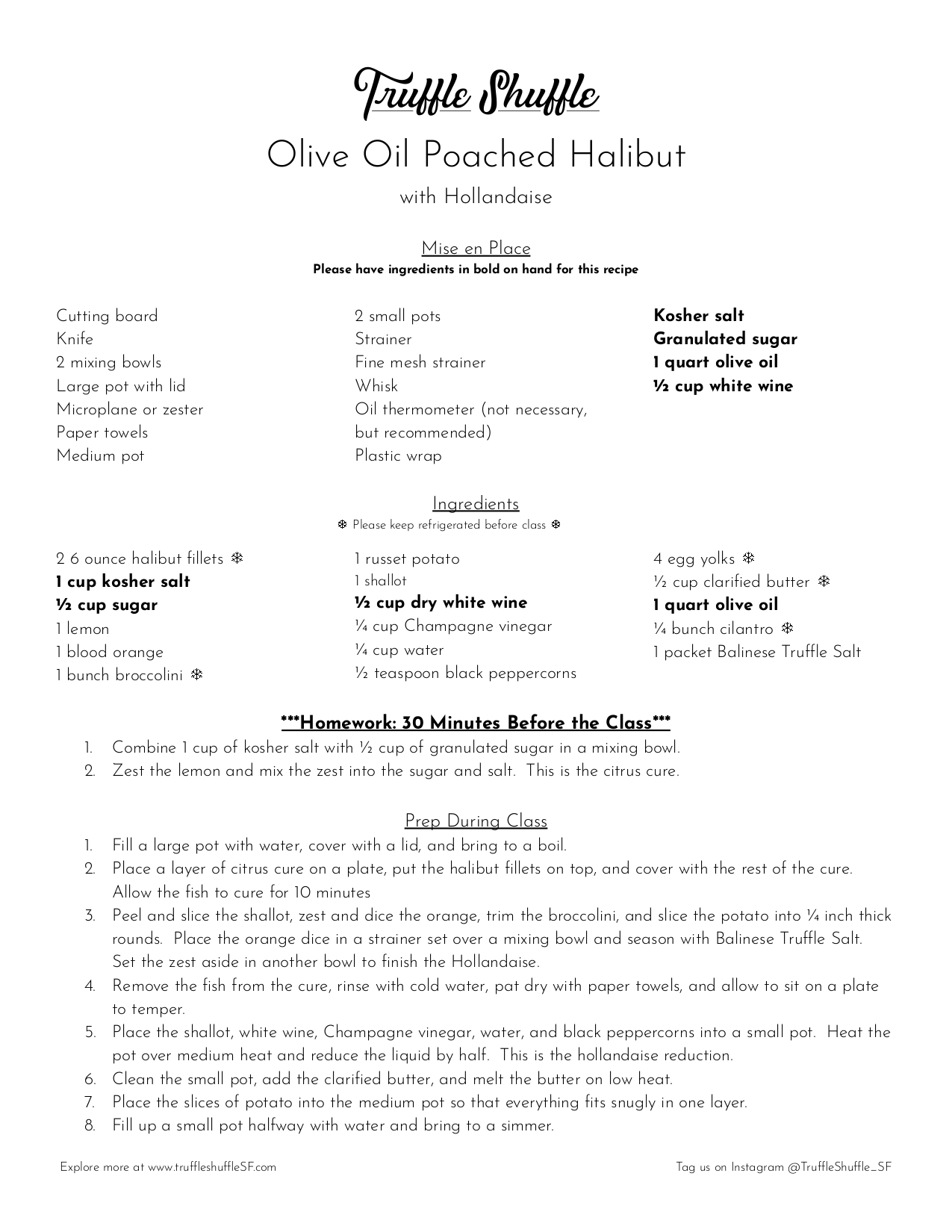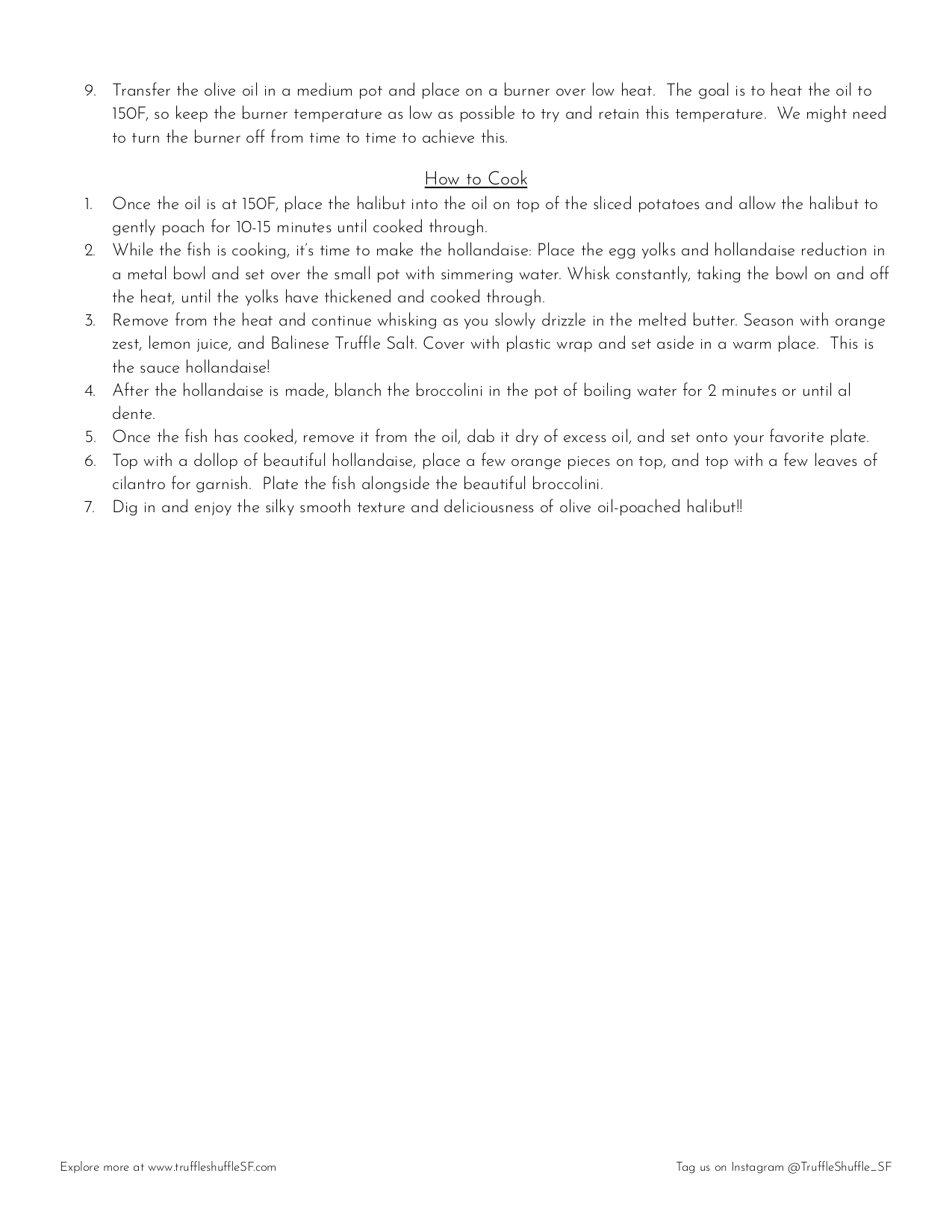 ---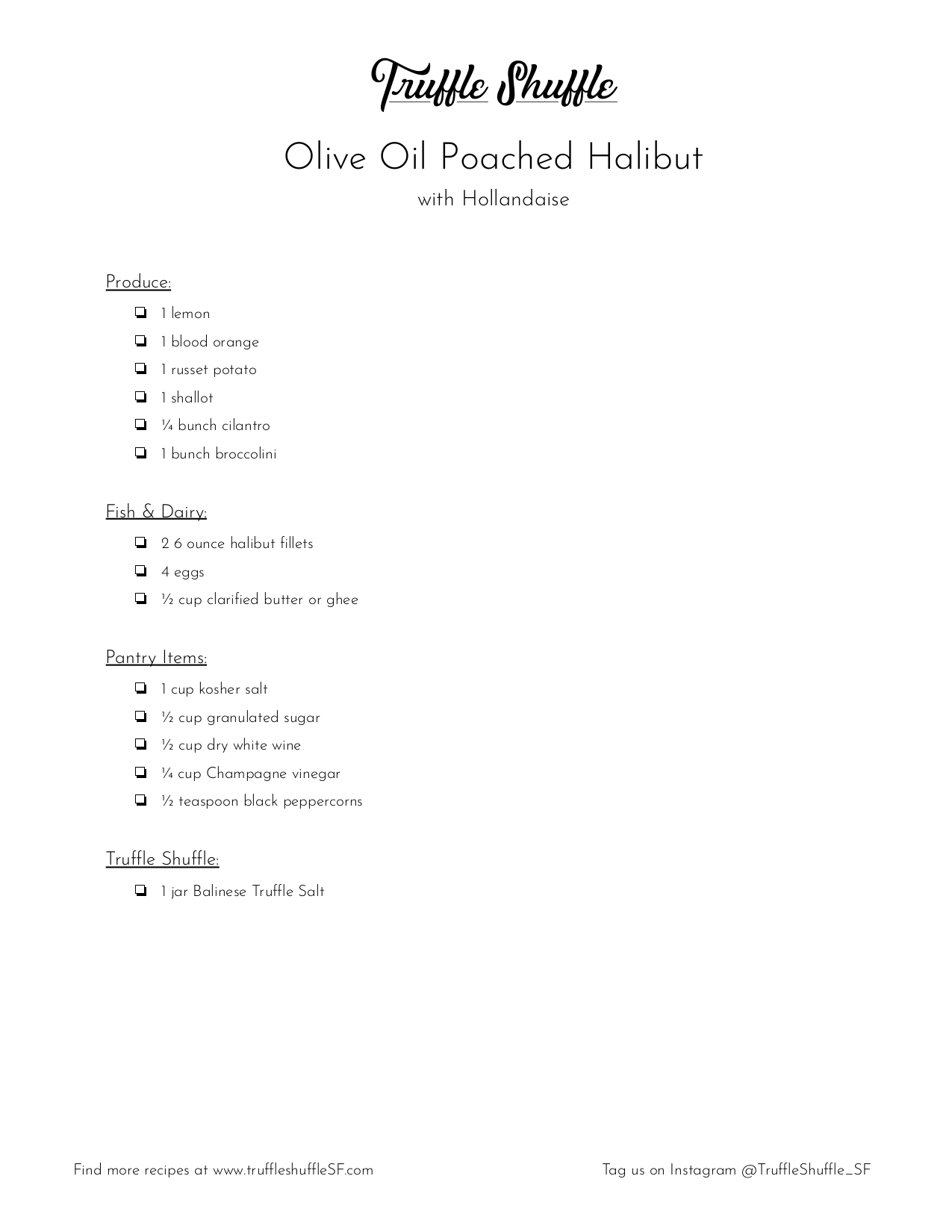 ---