"Medovyk" Ukrainian Honey Cake with Chef Anna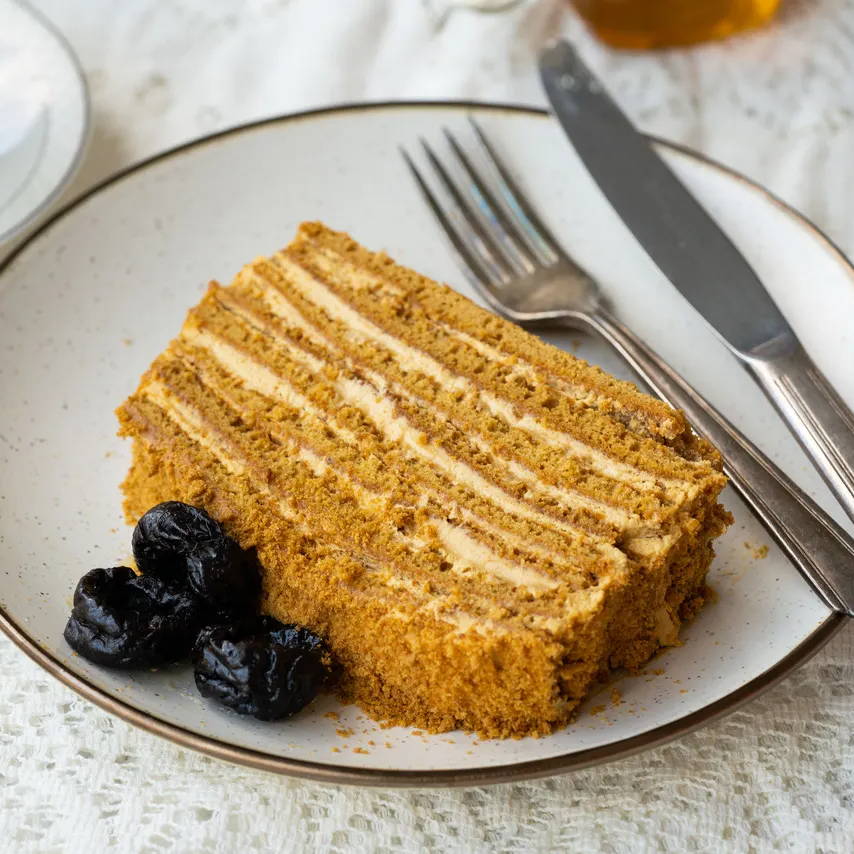 Hello Chef!
Chef Anna here! This wonderful layered cake has been in our culinary repertoire for at least 100 years and has always stayed in fashion. I can't wait to tell you about the history of this Ukrainian dessert while teaching you how to make this multi-layered cake that you will absolutely love!
I am super excited to make this with you!
With Love,
Chef Anna
P.S. I would recommend drinking this with your favorite late harvest Muscat or Madeira 🥂
---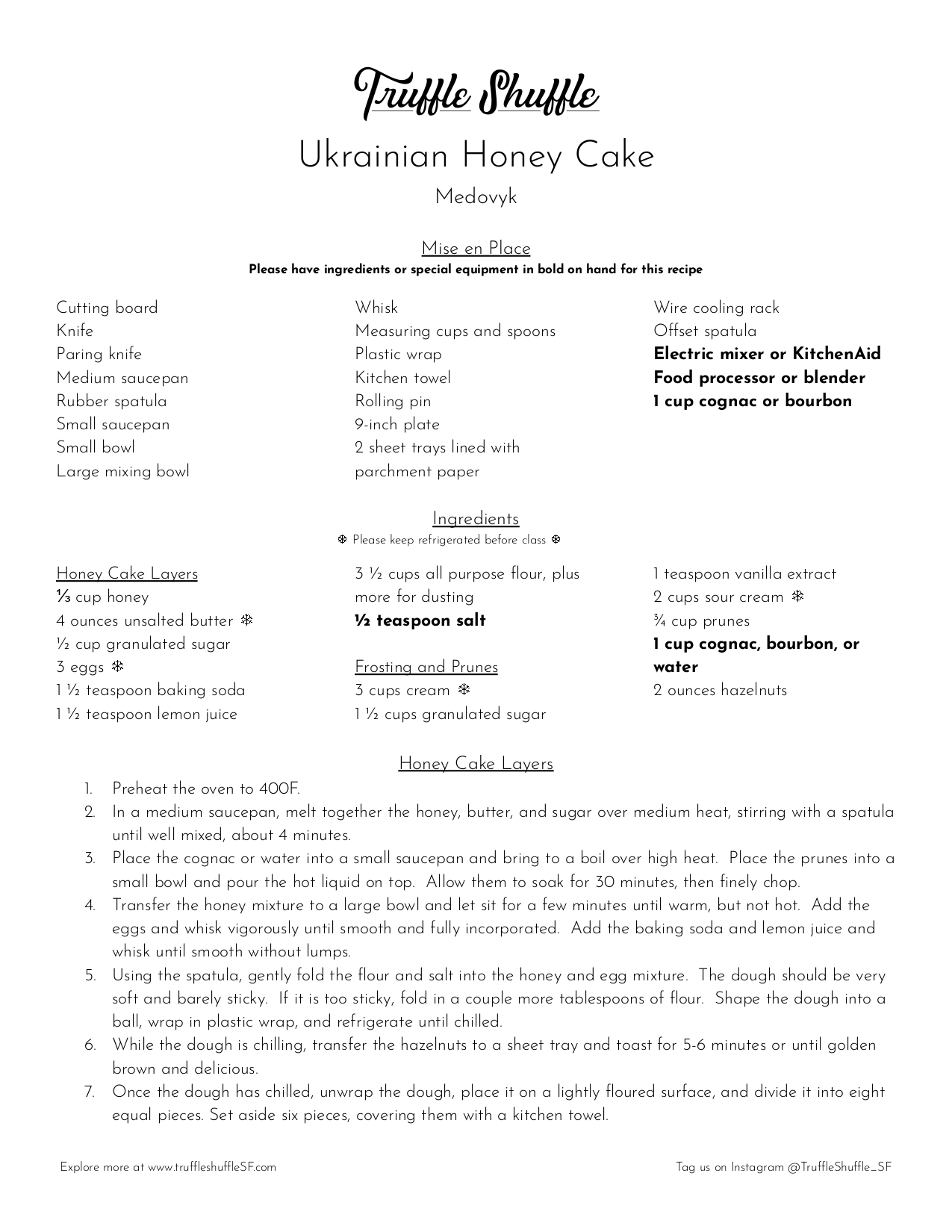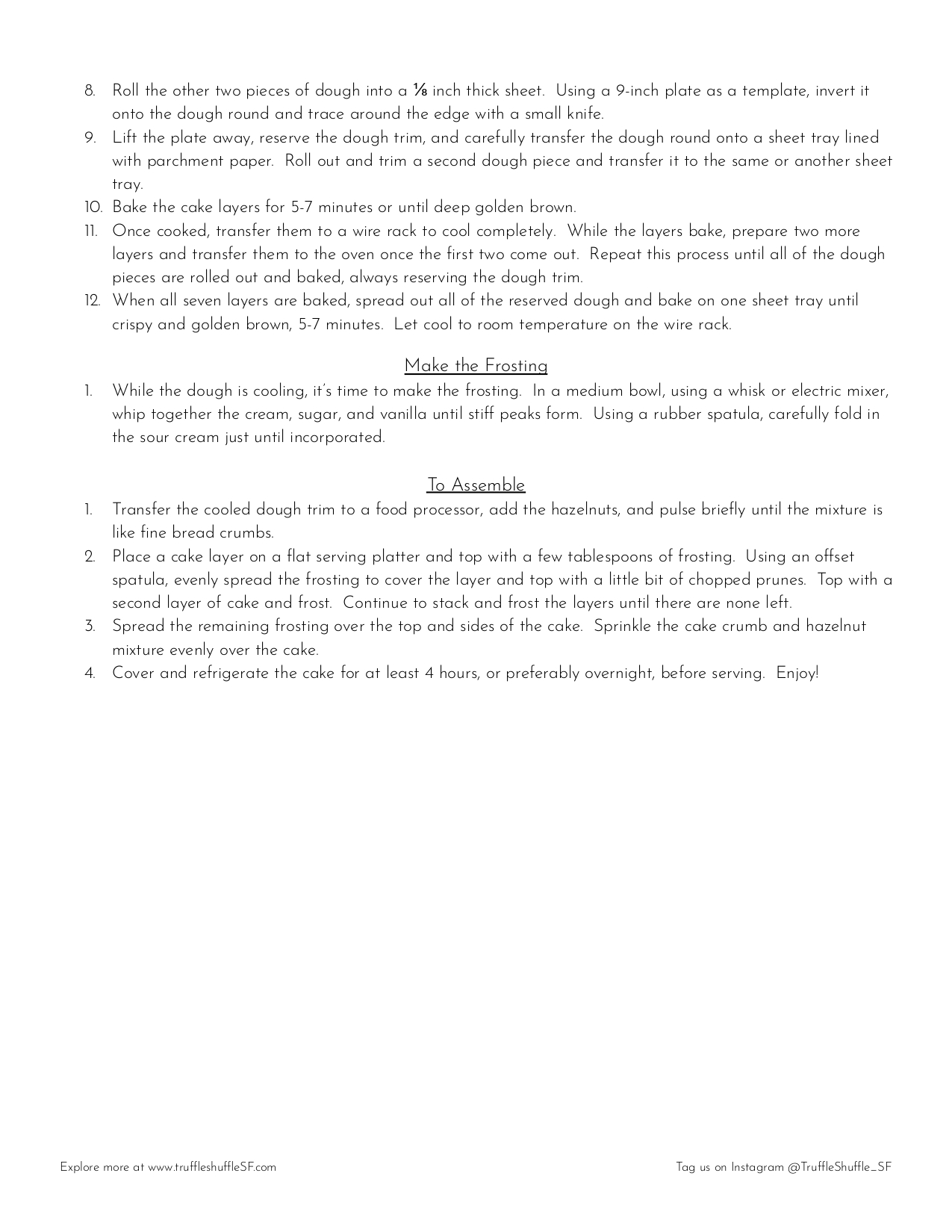 ---