Indian Curry & Chapati Flatbread Class
with Chef Tucker

January 7th at 4pm PT
Shopping List Class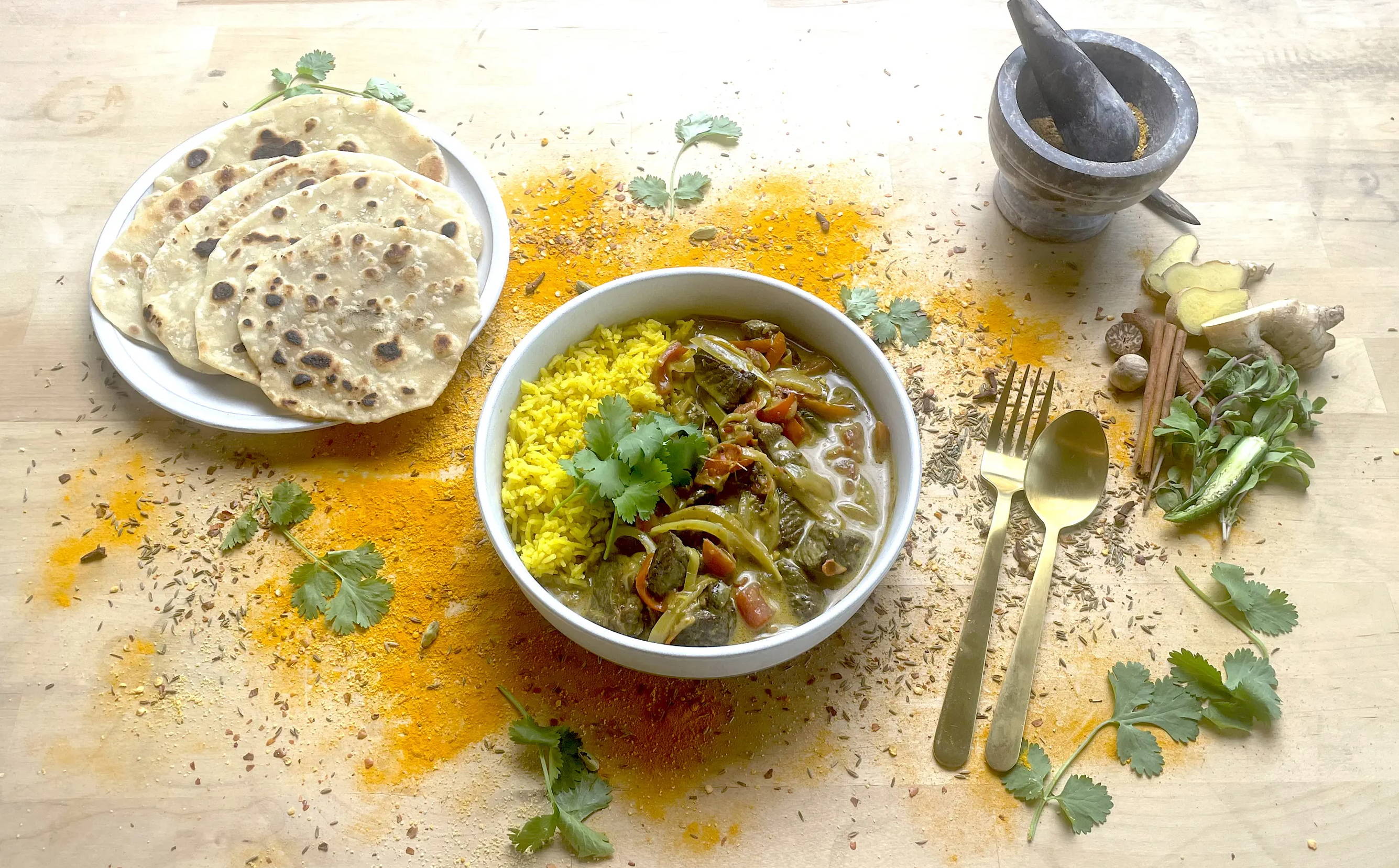 The Chef Tucker Show | Shopping List Class
Please note:
* A blender or a mortar and pestle is needed for this recipe
* Please note: This is a shopping list only class, an ingredient kit is not included
Curry leaves might be difficult to find. They make the dish incredibly delicious, but can be omitted if they are hard to find. HERE is a link to some curry leaves if you want to get them for class time!
In this experience, you will learn
- How to make a classic Indian flatbread: chapathi!
- How to make curry powder from scratch
- How to properly quick-braise lamb loin
In this cooking class, you will receive
- A curated shopping list
- A live experience class with Chef Tucker!
Duration: 120-minute experience
Difficulty: Hard
---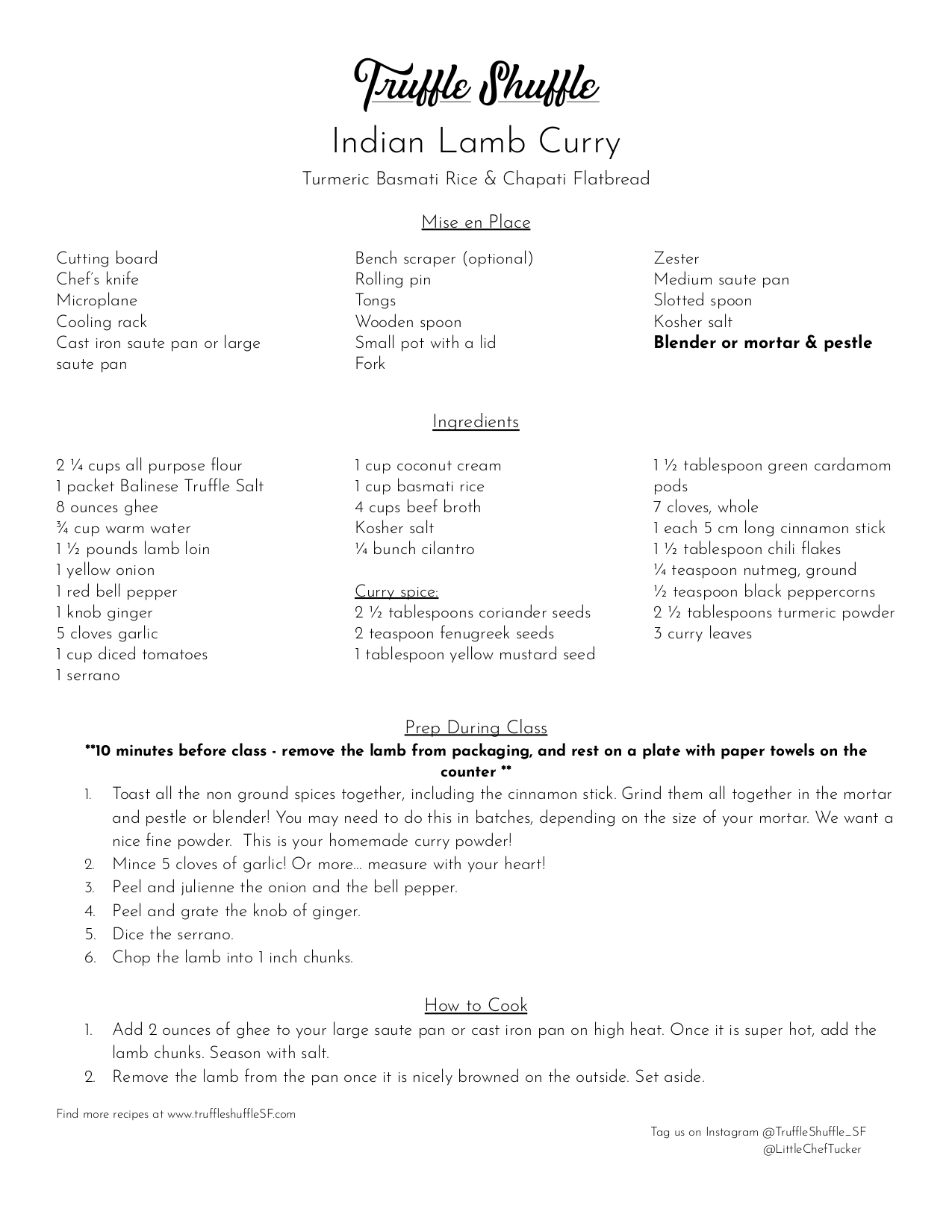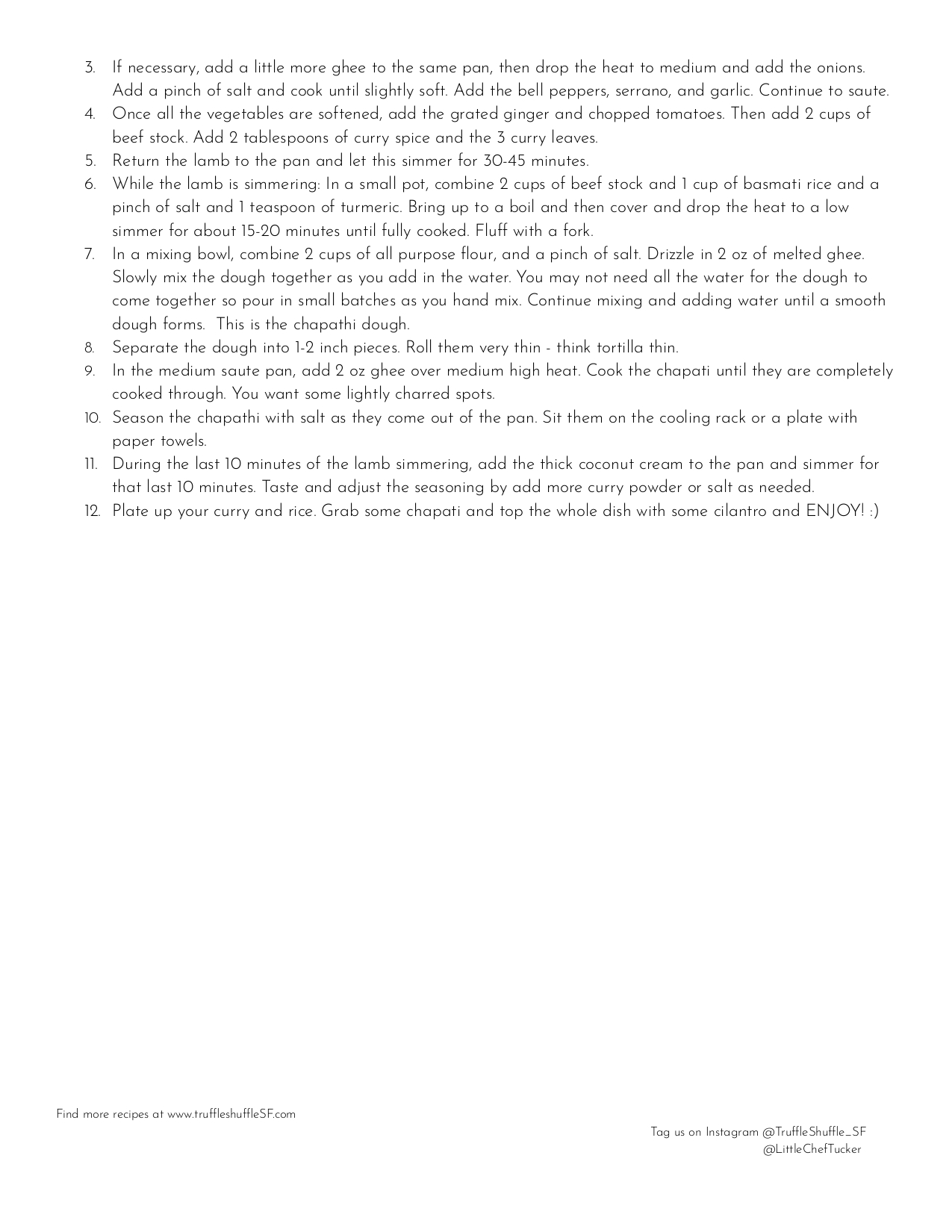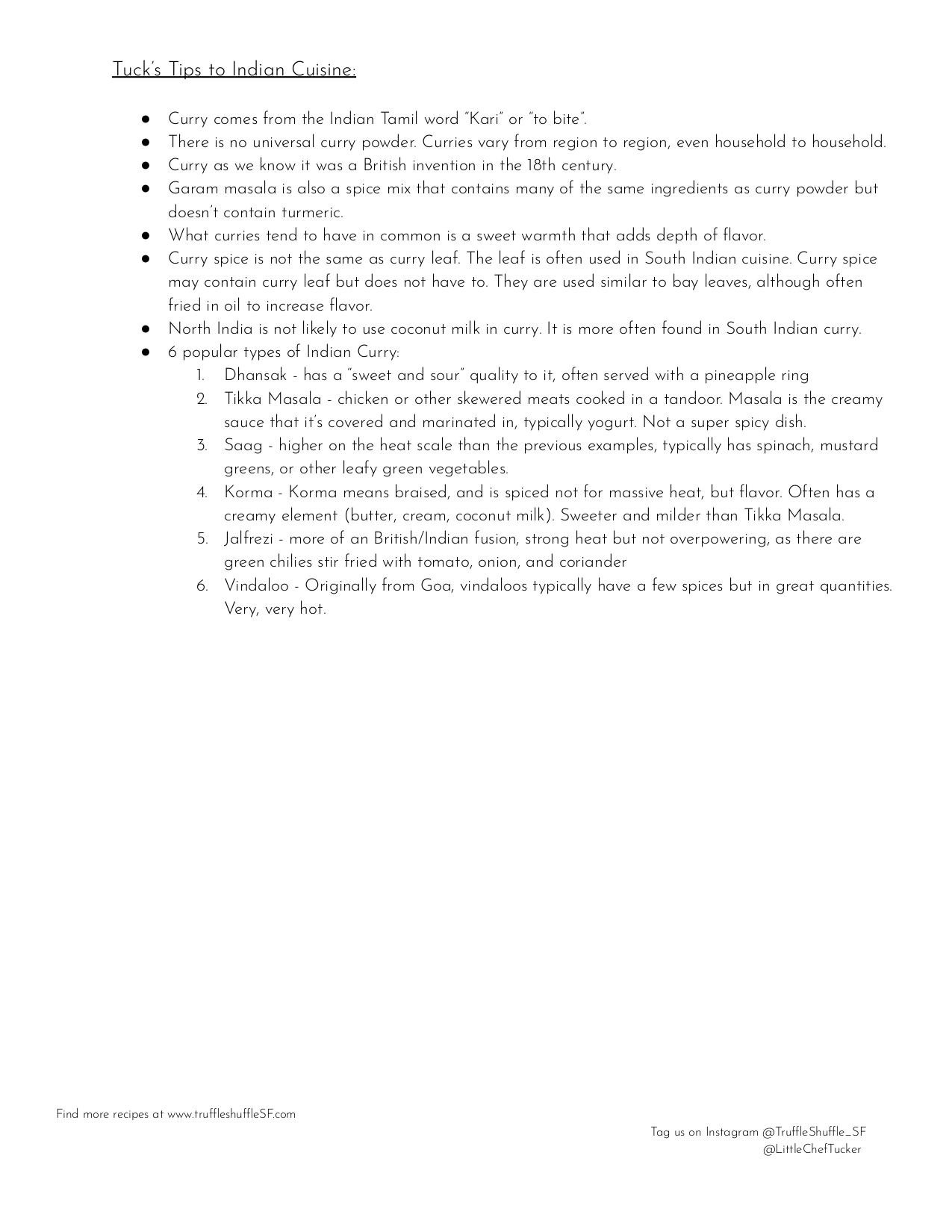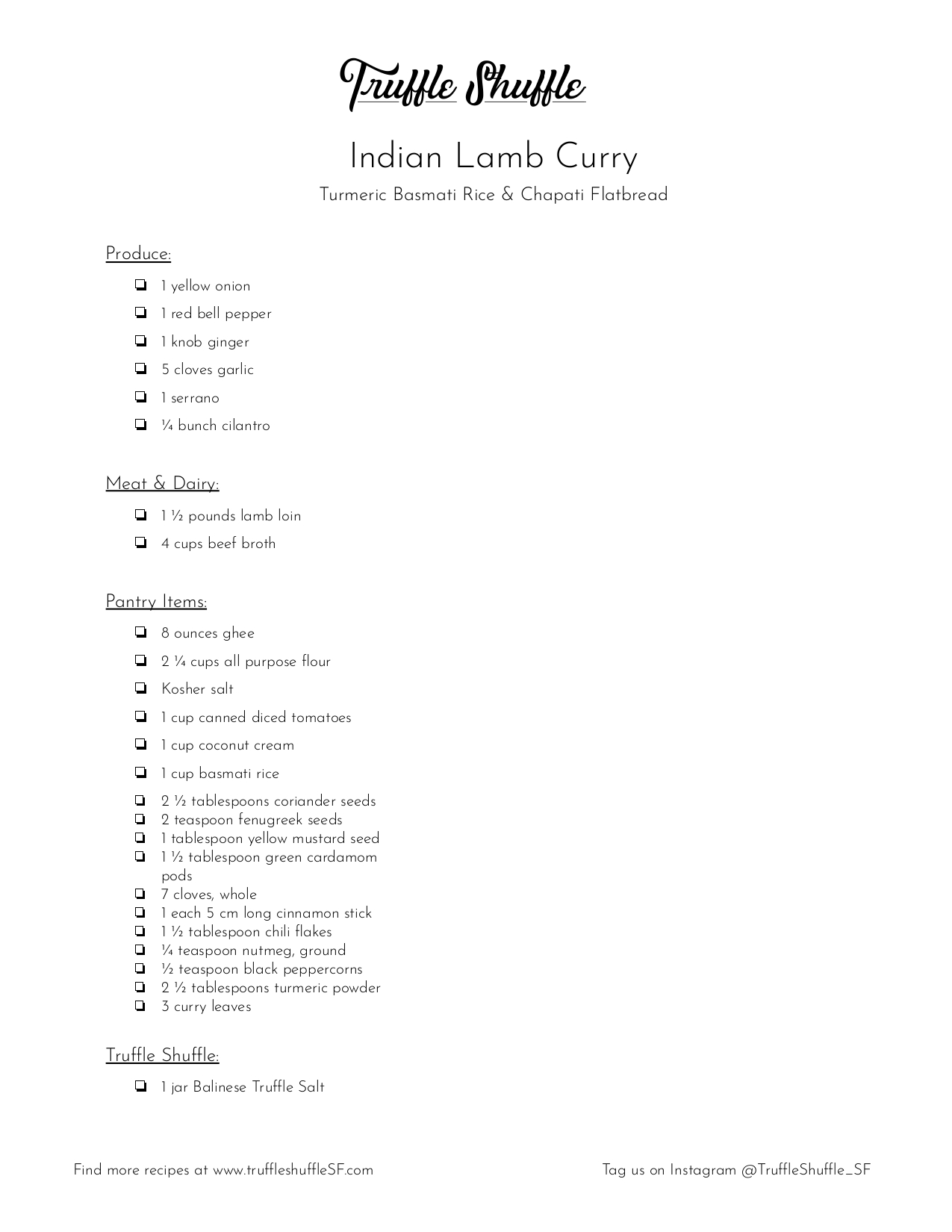 ---
Please note that the class recording will be available after the event.