"Adjarian Khachapuri" Georgian Cheese Flatbread with Chef Anna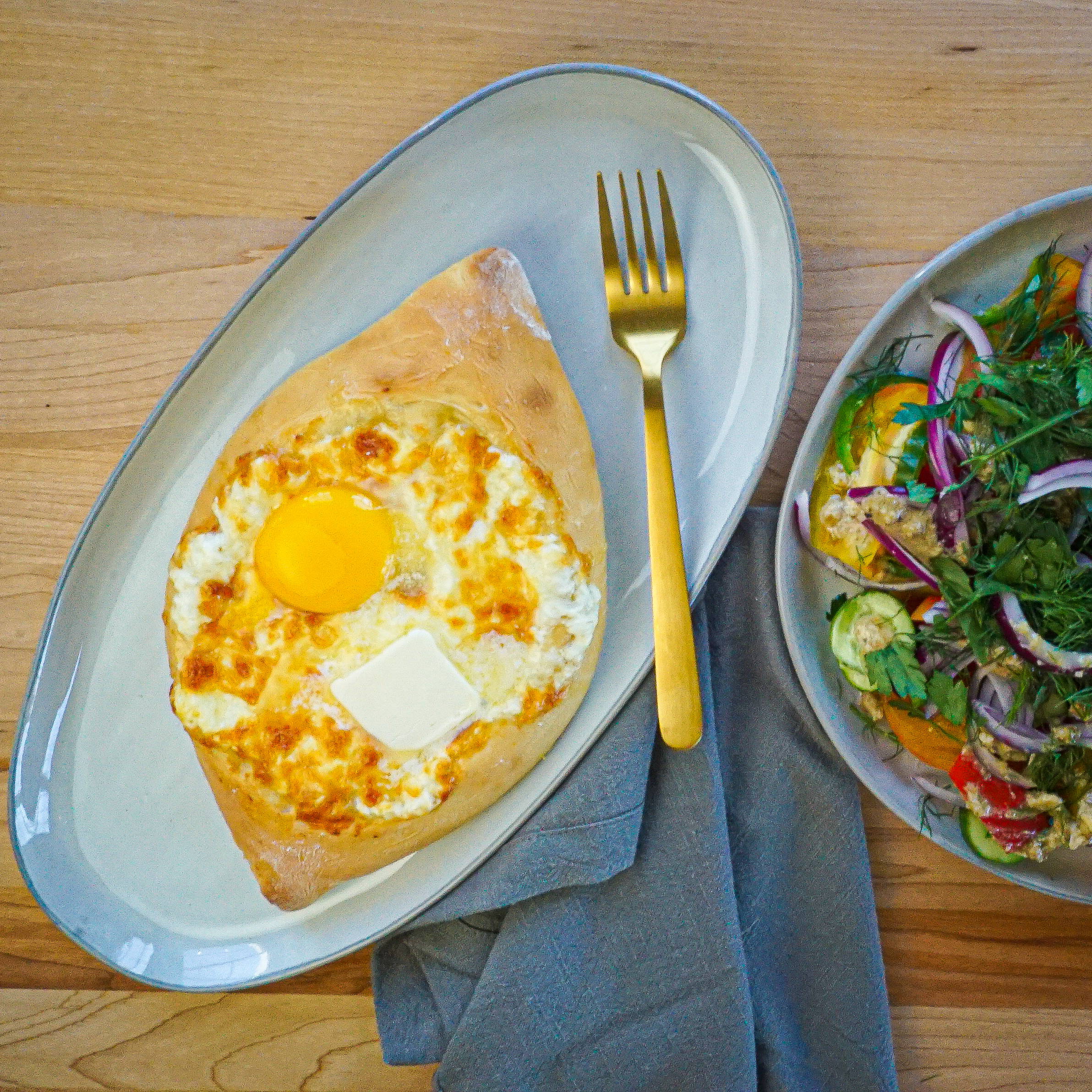 Hello Chef!
Chef Anna here! My cookbook, BUDMO!, would not be complete without glorious Adjarian Khachapuri, a lavish bread filled with cheese, butter, and egg from the Adjara region of Georgia.
I'll teach you how to make this traditional dish (perfect for impressing your friends and family later), along with a Rustic Vegetable Salad with Walnut Dressing, which helps to balance the richness of the bread.
I am super excited to make this with you!
With Love,
Chef Anna
---
Watch the homework video below!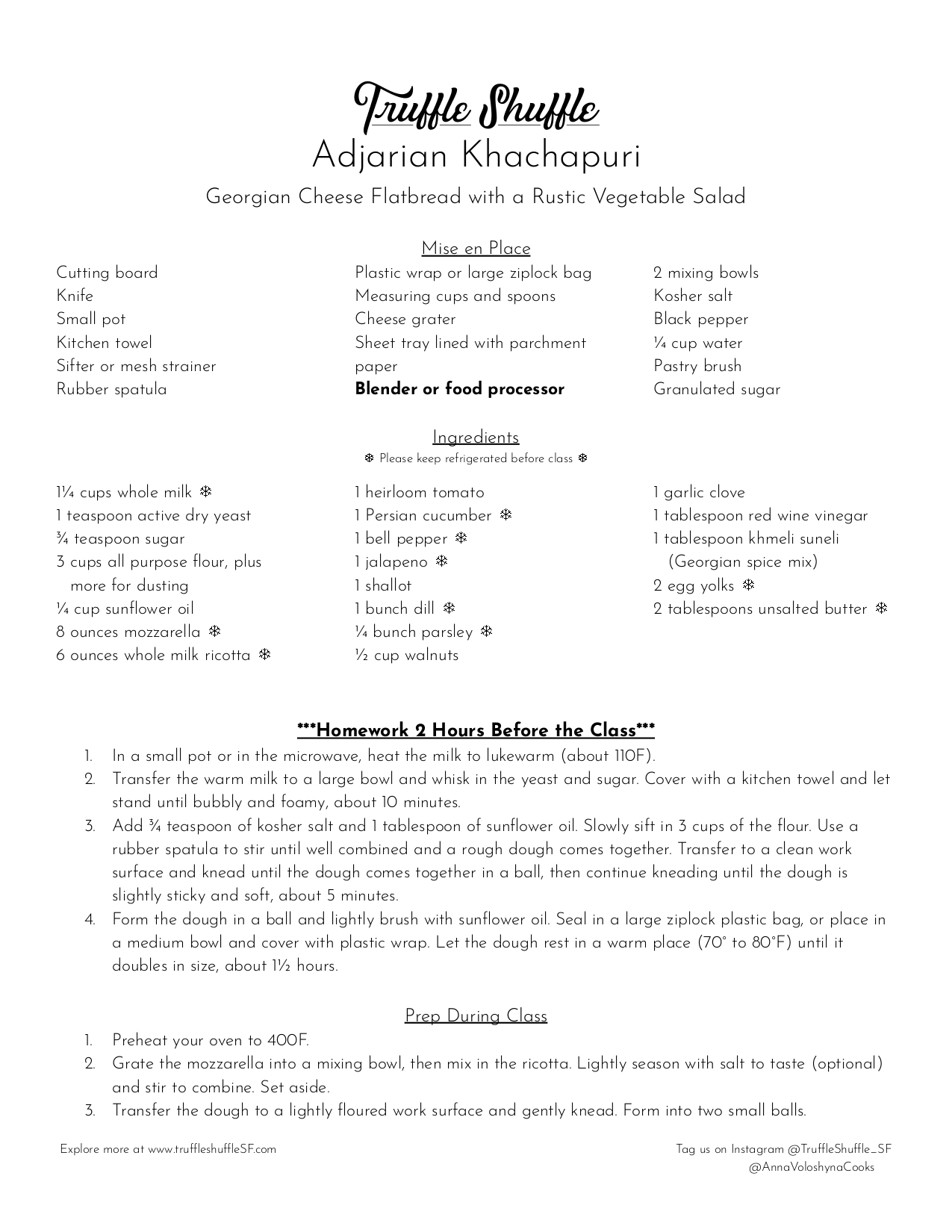 ---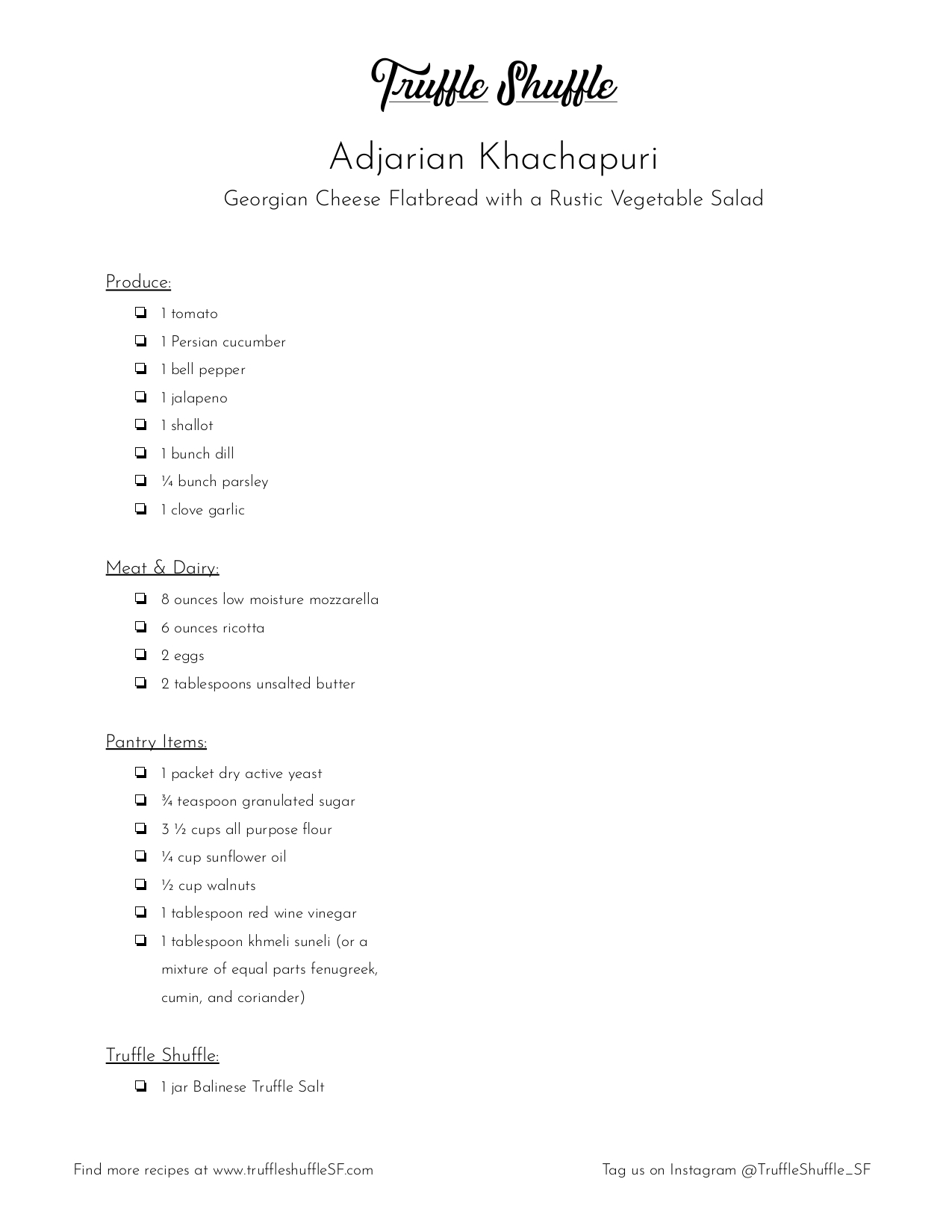 ---