Stephen Leonard invites you on Wednesday, February 24th at 7:00 PM EST to join the Truffle Shuffle Chefs live to make Black Truffle Risotto and Steak.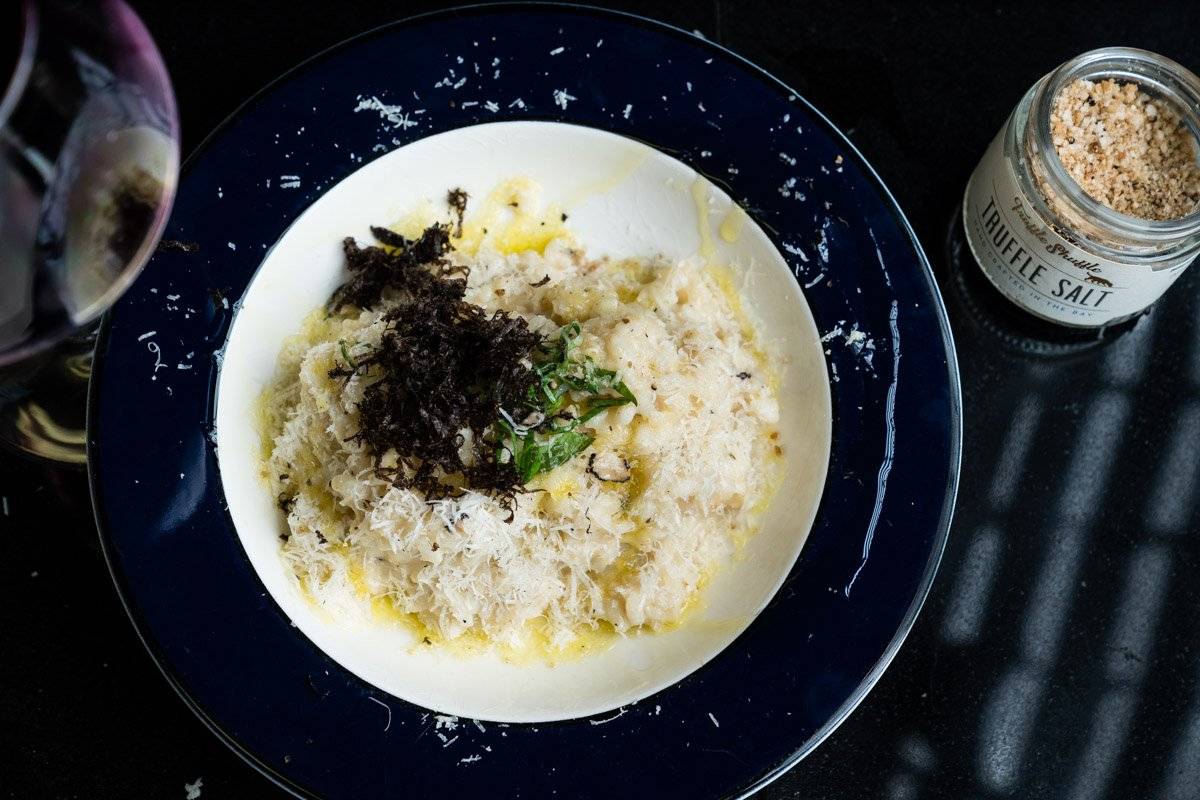 French-Laundry alumni Chefs Jason & Tyler will join virtually in the comfort of your own home! Our team will show on screen the technique for making the perfect truffle risotto and cover it with Burgundy truffles.


Kit includes everything you need for 2 servings, shipped right to your home:


Canaroli Rice

Vegetable Stock

White Wine

Onion

Garlic

Parmesan Cheese

Cream

Olive Oil

Butter

Balinese truffle salt

Burgundy truffles

14 oz. NY Strip or King Trumpet Mushroom

---
Step 1: Please RVSP Below

Please provide your mailing address below for your ingredient kit. Kits are shipped the week of the event.
  Please provide details by
Sunday, February 14th, end of day.

---
---
Truffle Shuffle will send tracking info to your email the week of the class

---
Get ready to cook with the chefs, log in 5 minutes before class time

---
Cutting Board

2 oz. Ladle

11" Straight Side Pan

Knife

Wooden Spoon

2 qt. Sauce Pot

Whisk

Cheese Grater

1 c Measuring Cup

Medium Mixing Bowl

What if I have a food allergy?
Vegetarian
Vegan
Gluten Free
Dairy Free

Replace with
vegetable or mushroom stock


Replace with
vegetable or mushroom stock


Replace with
non-dairy
substitute


Replace with
non-dairy
substitute


Omit butter, replace with Olive Oil


Truffles, onion,
wine, vinegar, salt