Eggs Bennie on Handmade Sourdough English Muffins
with Chef Jeremy

April 8th & 22nd at 10am PT | The Chef Jeremy Show
The next class is happening in..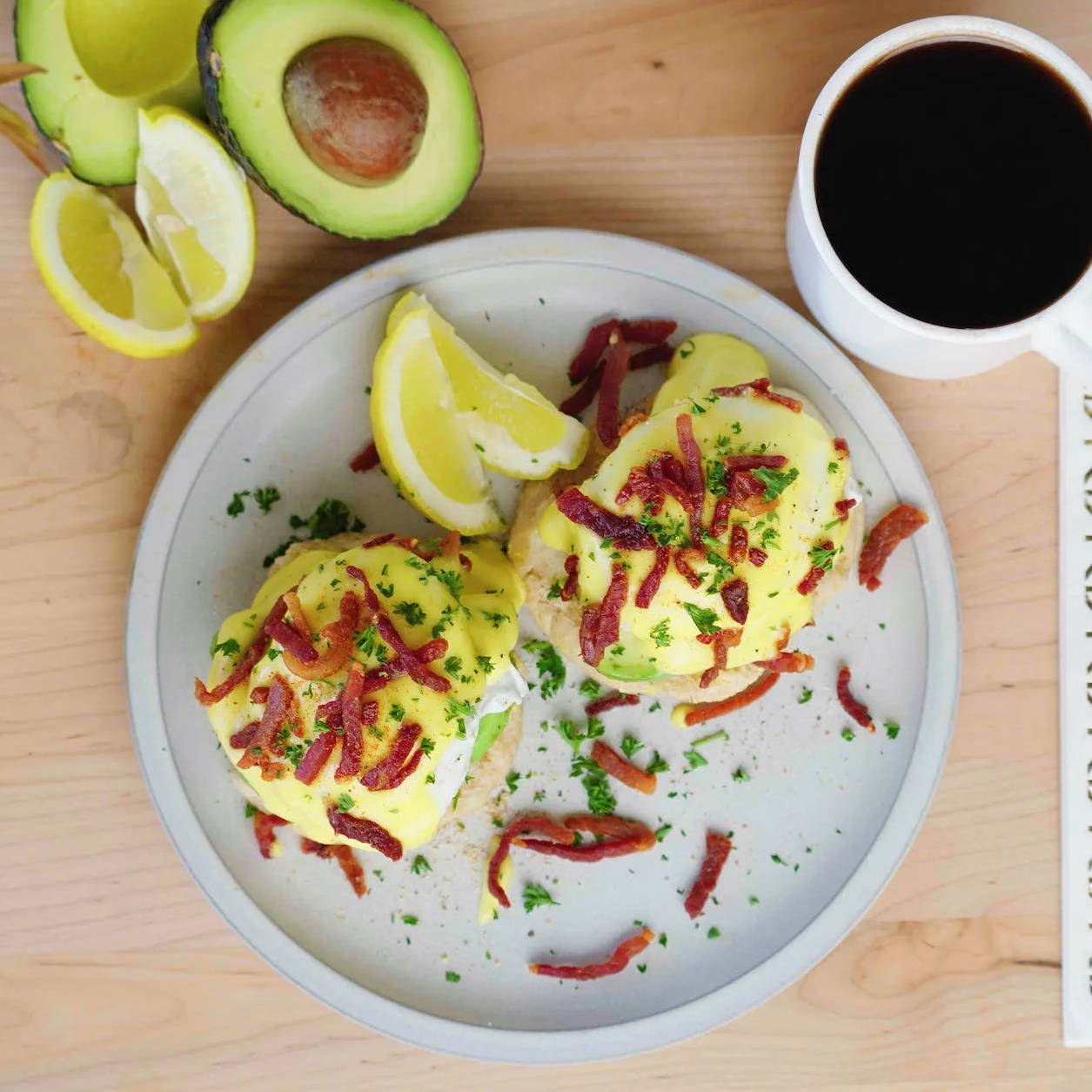 Hello Chef!
Chef Jeremy here! I have prepared the most delicious Eggs Benedict dish that is sure to fulfill your brunch desires! In this class, you will learn how to make english muffins with a sourdough starter, prepare the perfect hollandaise and poached egg, and learn how to care for and use a sourdough starter! I am SO excited!
With Love,
Chef Jeremy
P.S. I would recommend bringing your favorite bottle of bubbles and a little bit of OJ for mimosas!! The ideal pairing for this dish!
---
Please note, this class has a big homework assignment to prepare before class. Watch the homework videos below!
Homework Video 1: Sourdough Starter Feeding
Homework Video 2: Making the English Muff Dough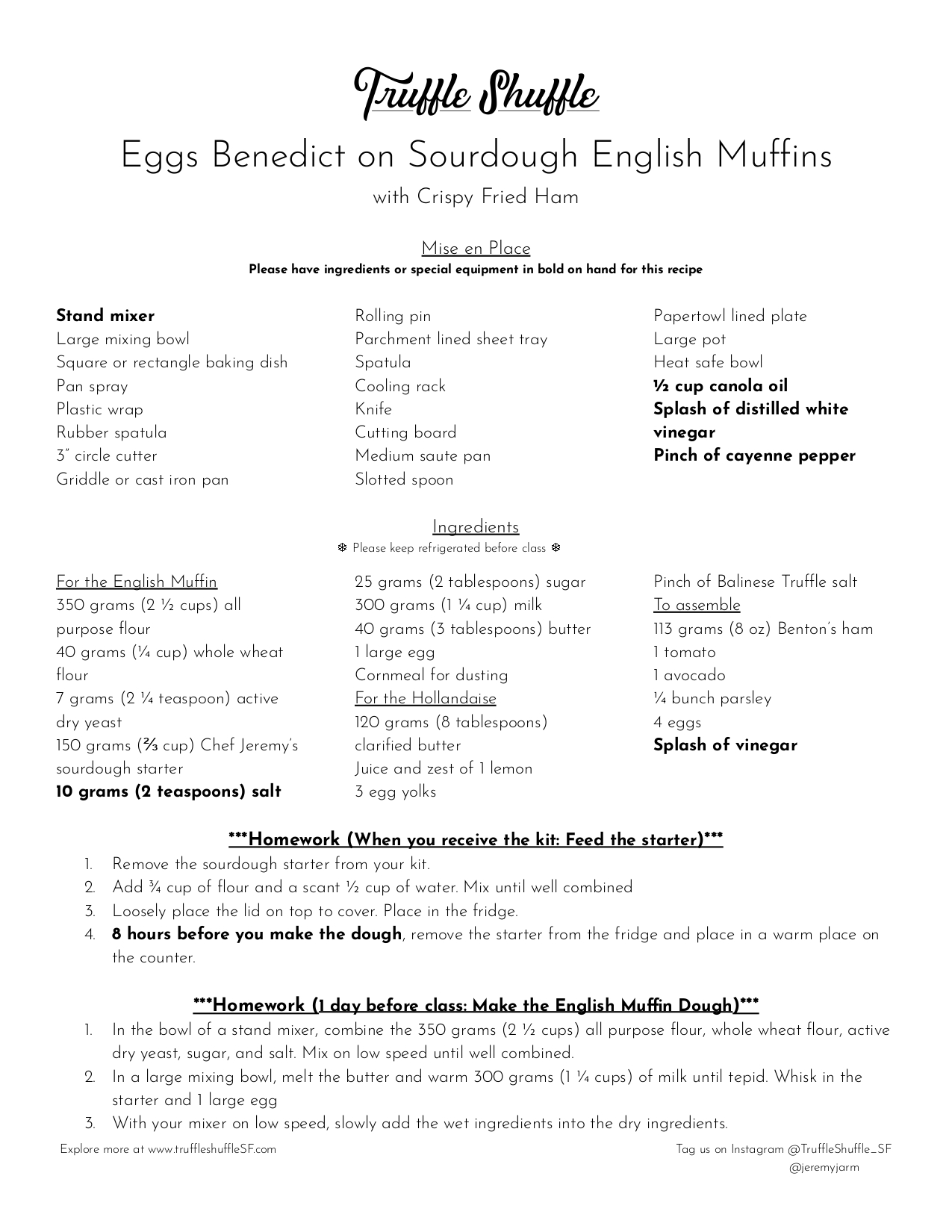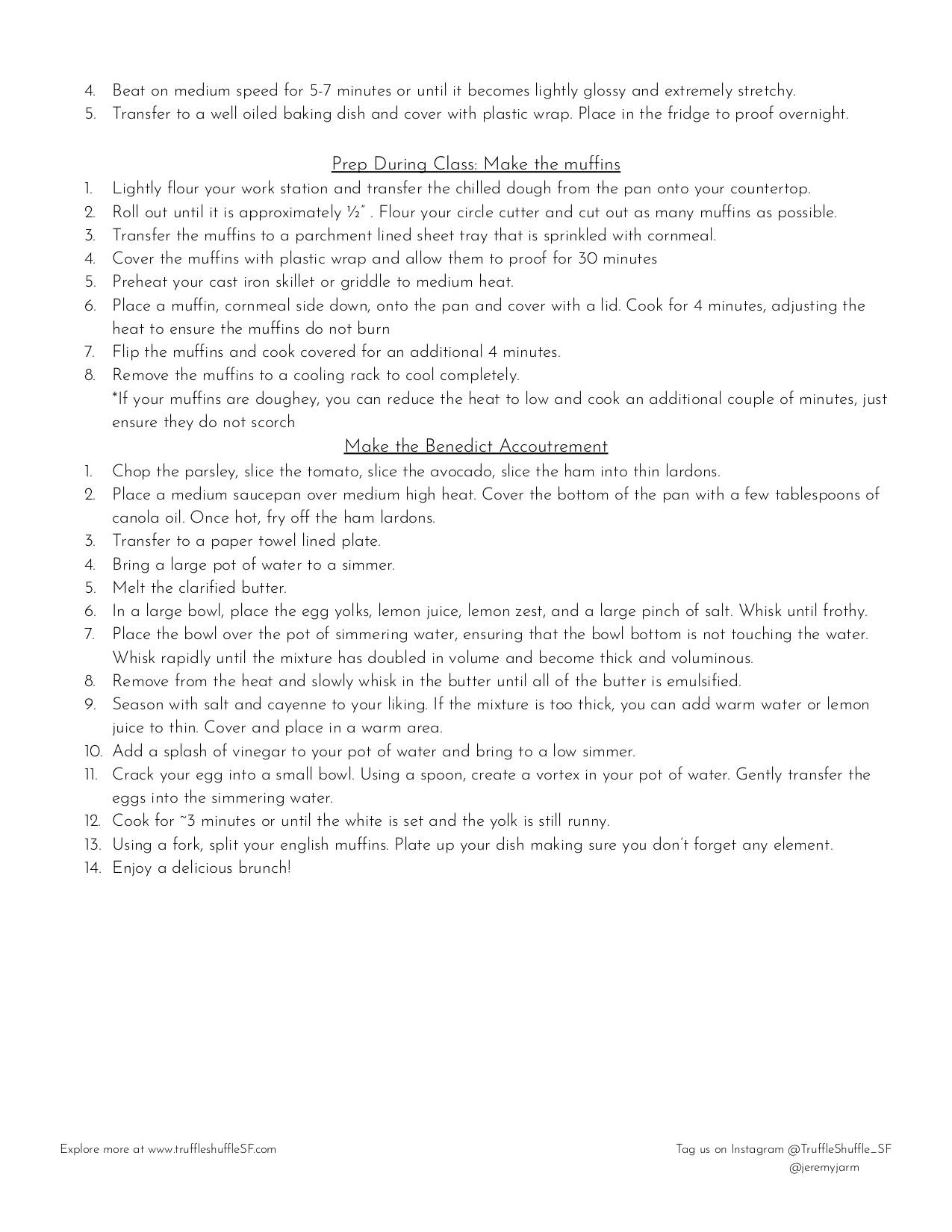 ---