Caramel Croquembouche
with Chef Jeremy

December 23 & 24 at 12pm PT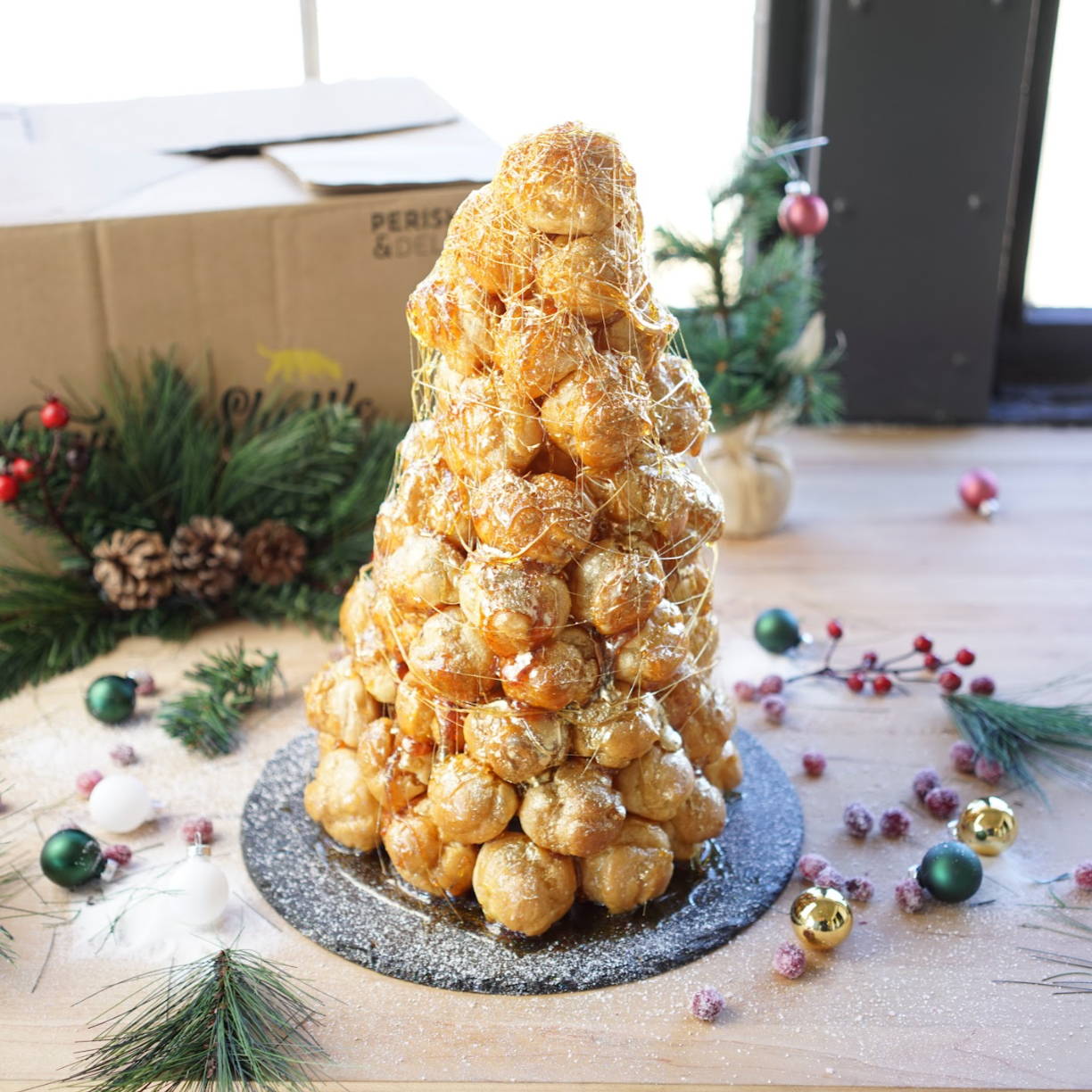 This is 100% one of the most showstopping desserts ever created!! The croquembouche is a huge tower of cream puffs held together by caramel. We are making this on the 23rd - 24th so you can show it off during your holiday party!!
In this experience, you will learn
How to assemble and decorate your Croquembuouche
*Please note that for this class, we will be logging in at 12pm PT on both 12/23 and 12/24 to make the croquembouche from start to finish.
For guests who purchased a kit, below are the list of items that are included in your dry kit. Please note that perishable goods will have to be sourced from your local grocery store. You may download the recipe and shopping list for reference.
Ingredients included in your dry kit:
1 Vanilla Bean
256g Tcho 60.5% Dark Chocolate
2 pair of Nitrile Gloves
1 pack of Edible gold leaf
1 Ateco #805
2 Piping Bag, 16"
1 7" Round cake board
Truffle Salt Packet
We can't wait to cook with you!
---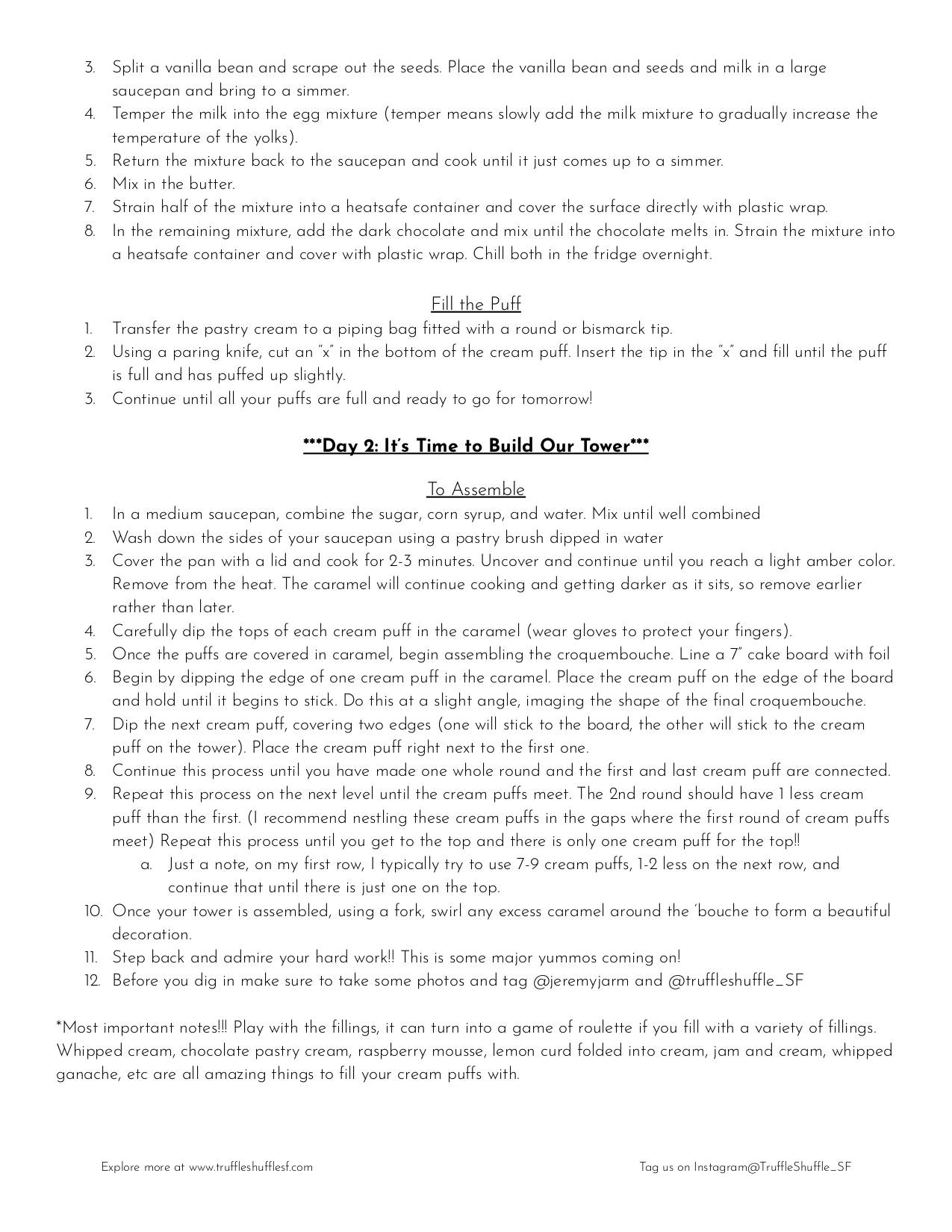 ---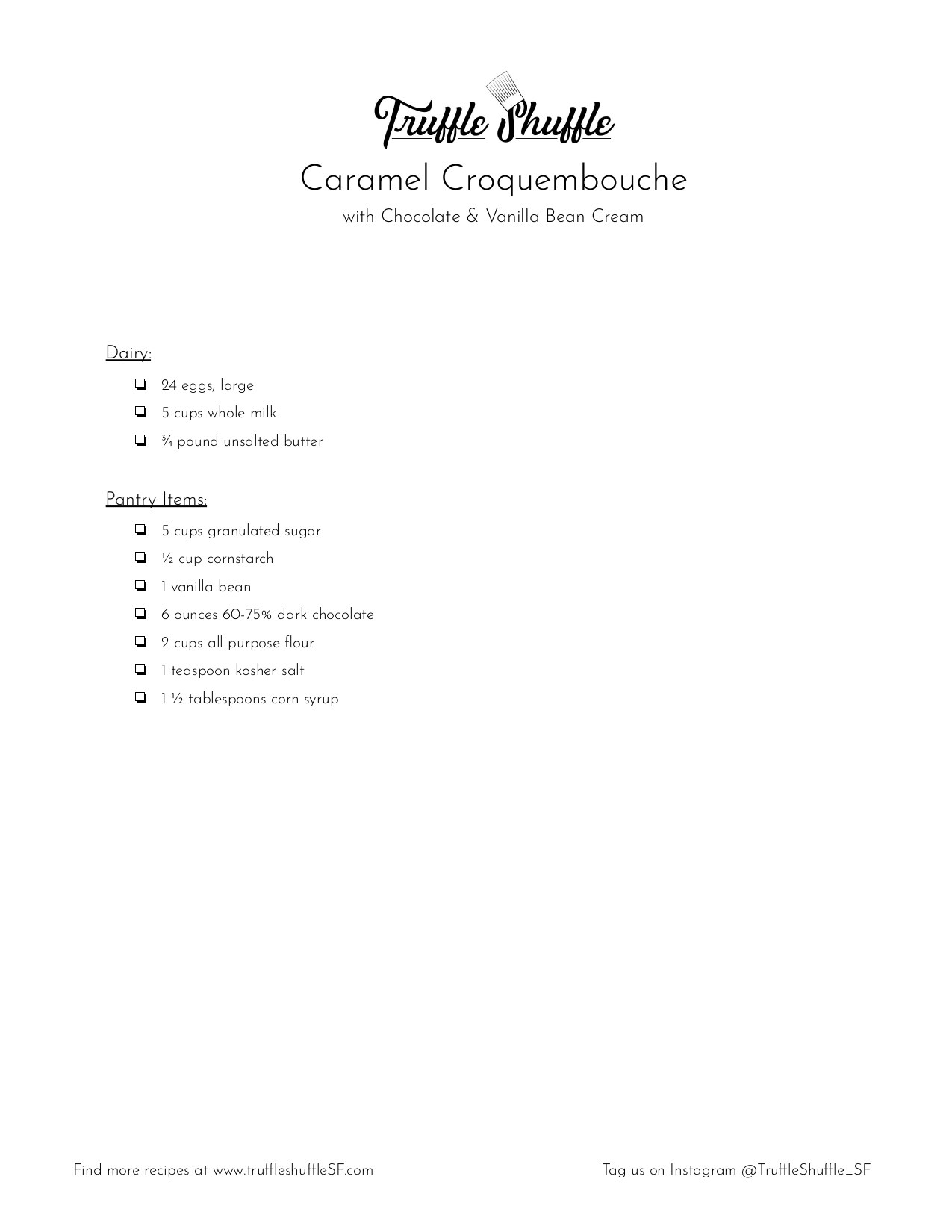 ---