Let's make delicious
Crepe Suzette
for your favorite Mom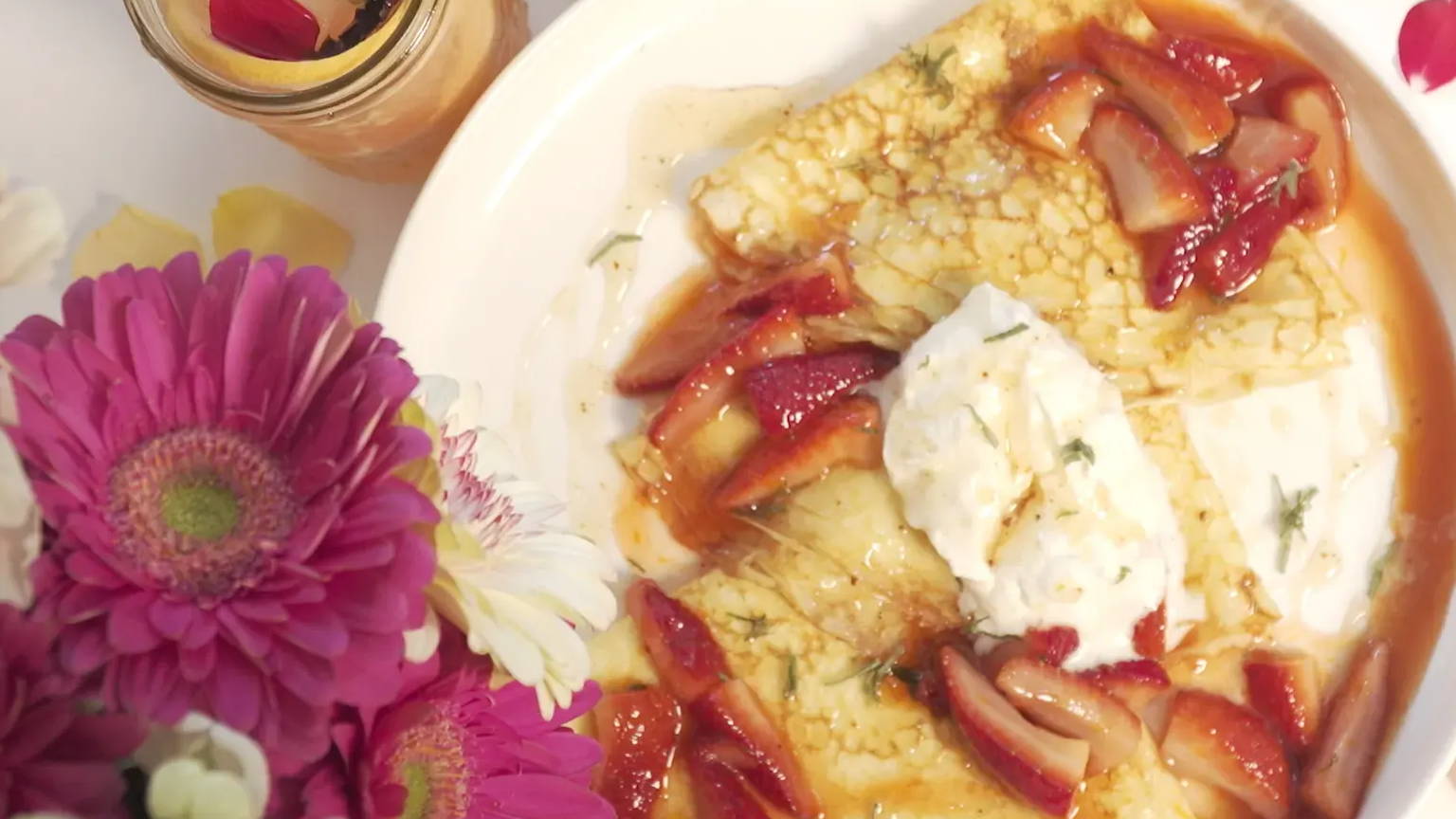 CREPES SUZETTE RECIPE
Combine the Citrus Cocktail Mixer with mom's alcohol of choice. Hand the drink to your mom (or toast to her) and tell her to take it easy. You got this.
Make a simple Buerre Monte by placing 2T of butter and 1T water into the small pot and just bring to the boil. Whisk to combine and set aside.
Combine the eggs and milk in a bowl and whisk to combine. Whisk in the flour. Slowly whisk in the warm Buere Monte.
Wash and cut the strawberries into quarters. Place the strawberries in the pan with the other 1T of water and bring to the boil. Add a generous amount of Brown Butter Truffle Honey depending on how sweet and delicious you want it! Add a couple drops of lemon juice to the strawberries to season, place in a bowl and set aside.
Add the cream to the other mixing bowl and whisk to soft peaks. Zest 1T of lemon zest and add to the whipped cream, set aside.
Heat the non-stick pan over medium heat. Add a small amount of butter to the pan and warm it, it should start sizzling. Add one ladle-full of crepe batter to the pan and swirl the pan to yield a very thin crepe.
Continue cooking over medium-low heat until the crepe is set. Flip the crepe over and repeat!!
Fold the crepes into quarters, top with the stewed strawberries and whipped cream.
Enjoy the crepes with your mom
and thank her for all that she has done for you in this world!!
---