Coq au Vin with Chef Jason & Tyler

December 18th at 2pm PT | Shopping List Class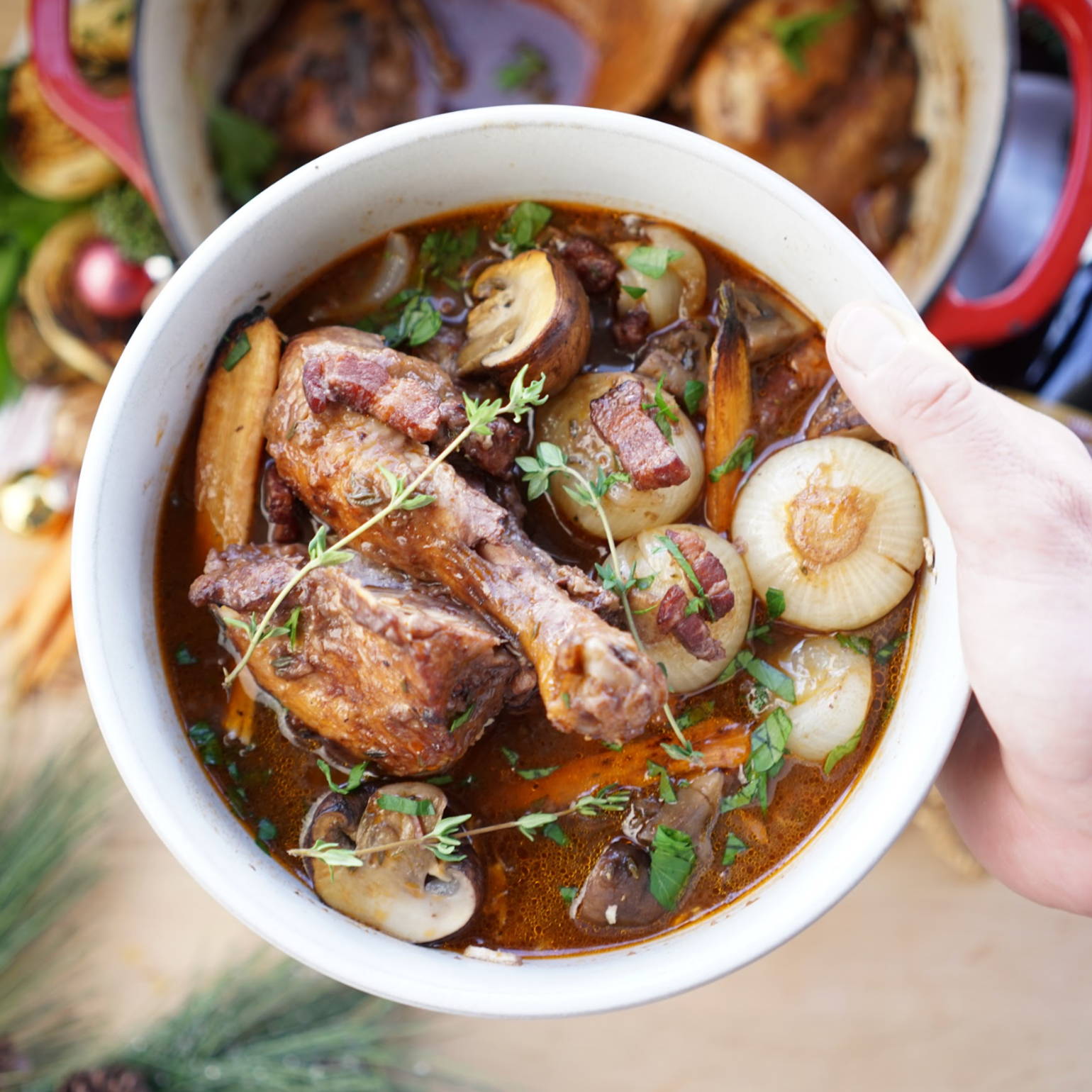 This a new and exciting type of class that we will be doing where we will get the Coq Au Vin going and braising in the oven, and then we will all watch Julie and Julia together in honor of Julie Powell.
Since most of the ingredients are easy to come by for Coq Au Vin, we will not be sending a kit out for this class.
In this experience, you will learn;
How to properly prep chicken to be braised

How to braise chicken

The classic Coq Au Vin recipe and the little details that make it excellent

What type of wine do you use for a Coq Au Vin

Why the chicken crossed the road...
Don't forget to marinate the chicken the night before the class, Chef!
---
---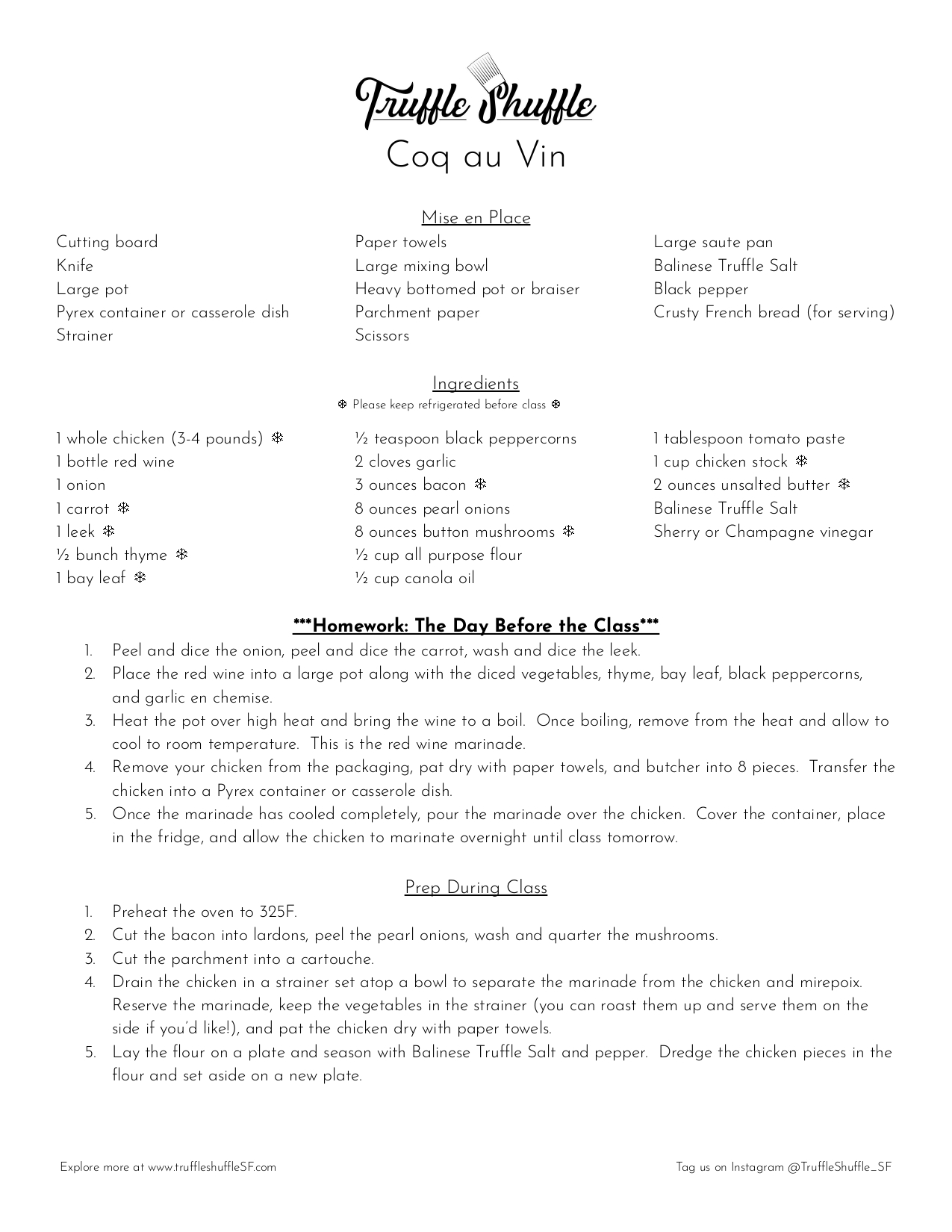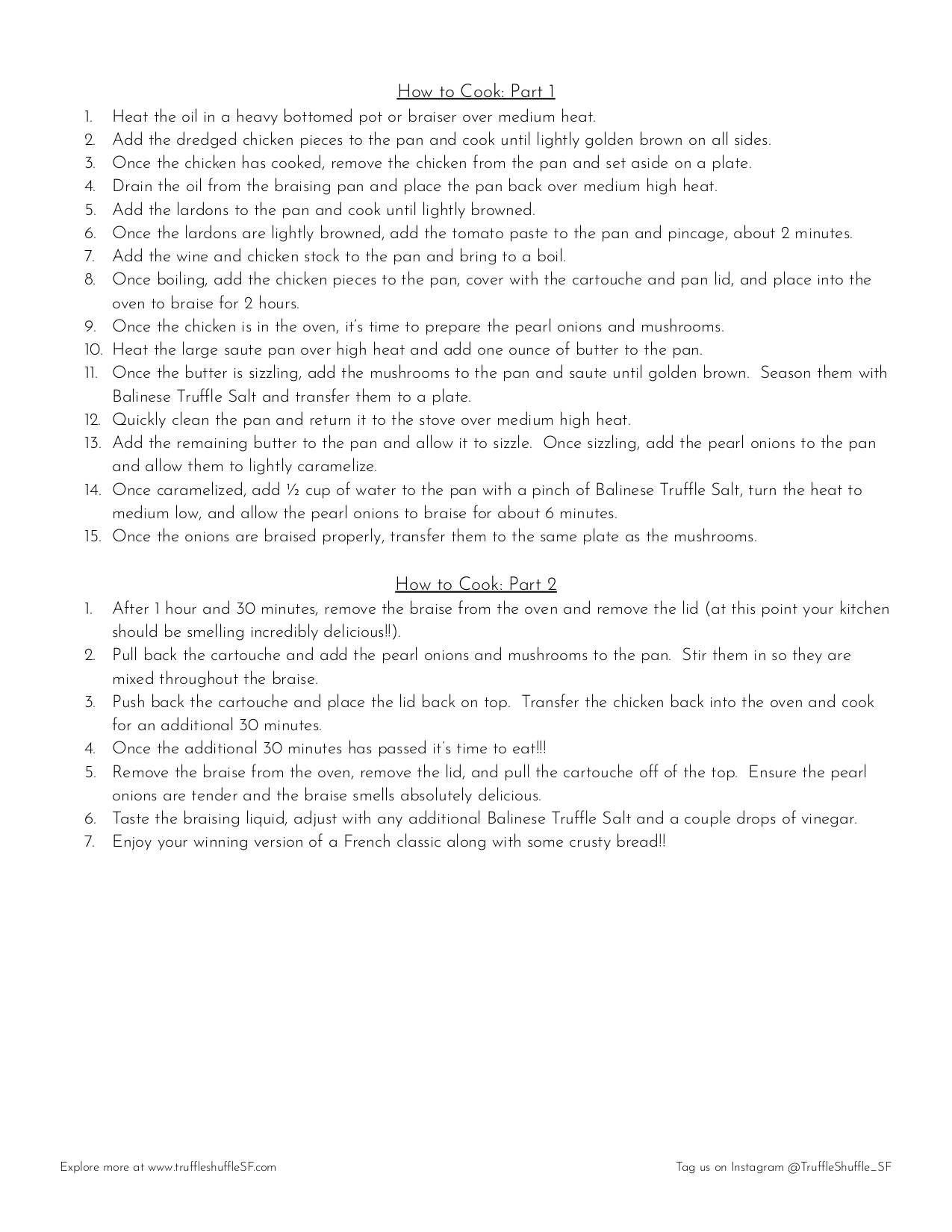 ---