Chinese Pork Belly Fried Rice
Eat Around the World: The Chef Tucker Show

October 6th at 4pm and 7th at 6pm PT
The next class is happening in..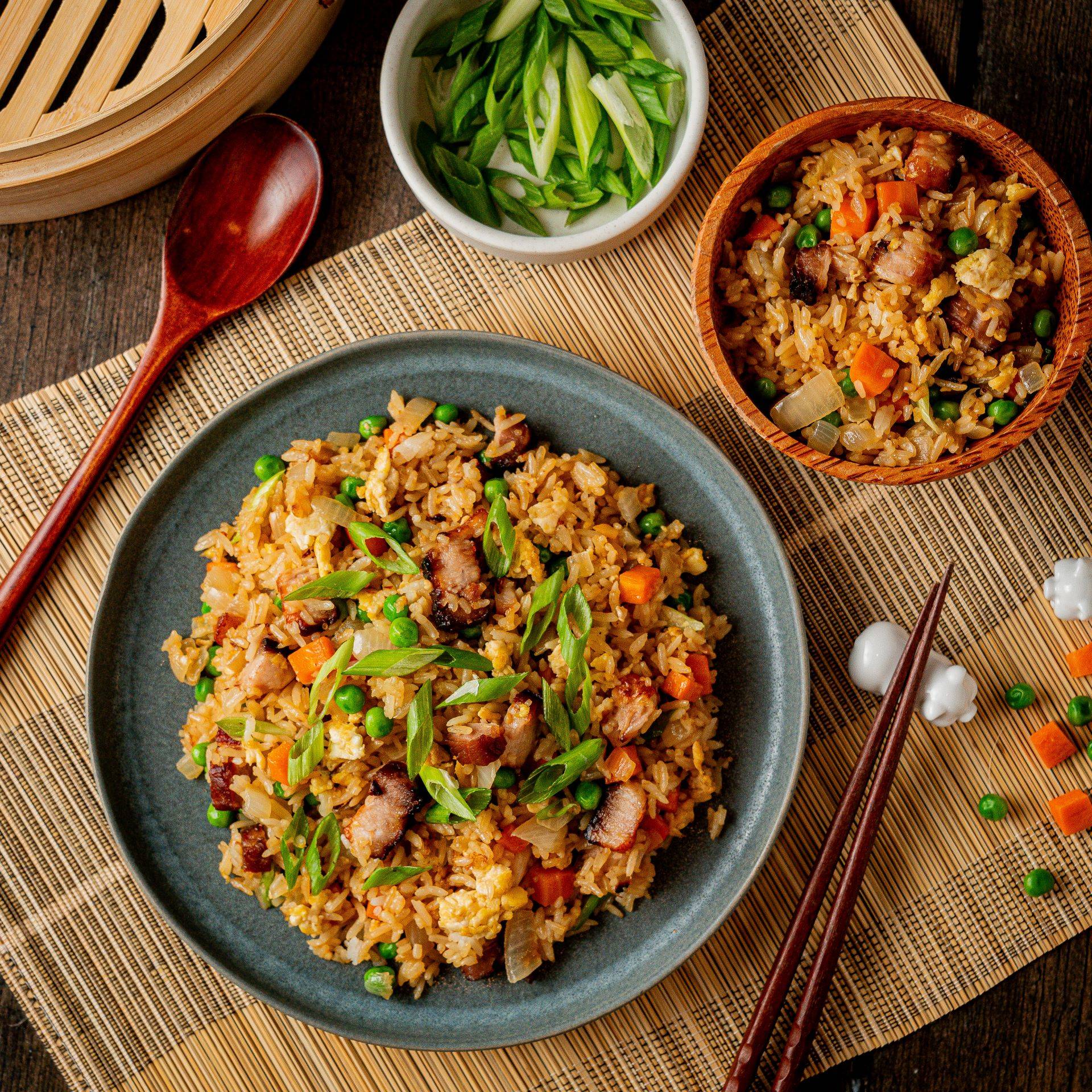 Hello Chef!
Get ready to discover the secret to an Chinese Pork Belly Fried Rice that bursts with flavors. In this class, you'll learn the skill of Braising Pork Belly in BBQ Pork Marinade and acquire the Secrets to Crafting Flavorful Fried Rice! I'm so excited to create this incredible dish wiyou!
With Love,
Chef Tucker
P.S. This recipe requires a homework to make the rice and marinate the pork the night before and braising the pork 3 hours before the class.