Handmade Cavatelli Pasta with Wild Mushrooms and Butternut Squash

The Sunday Show with Chef Jason & Chef Tyler
January 29th at 4pm PT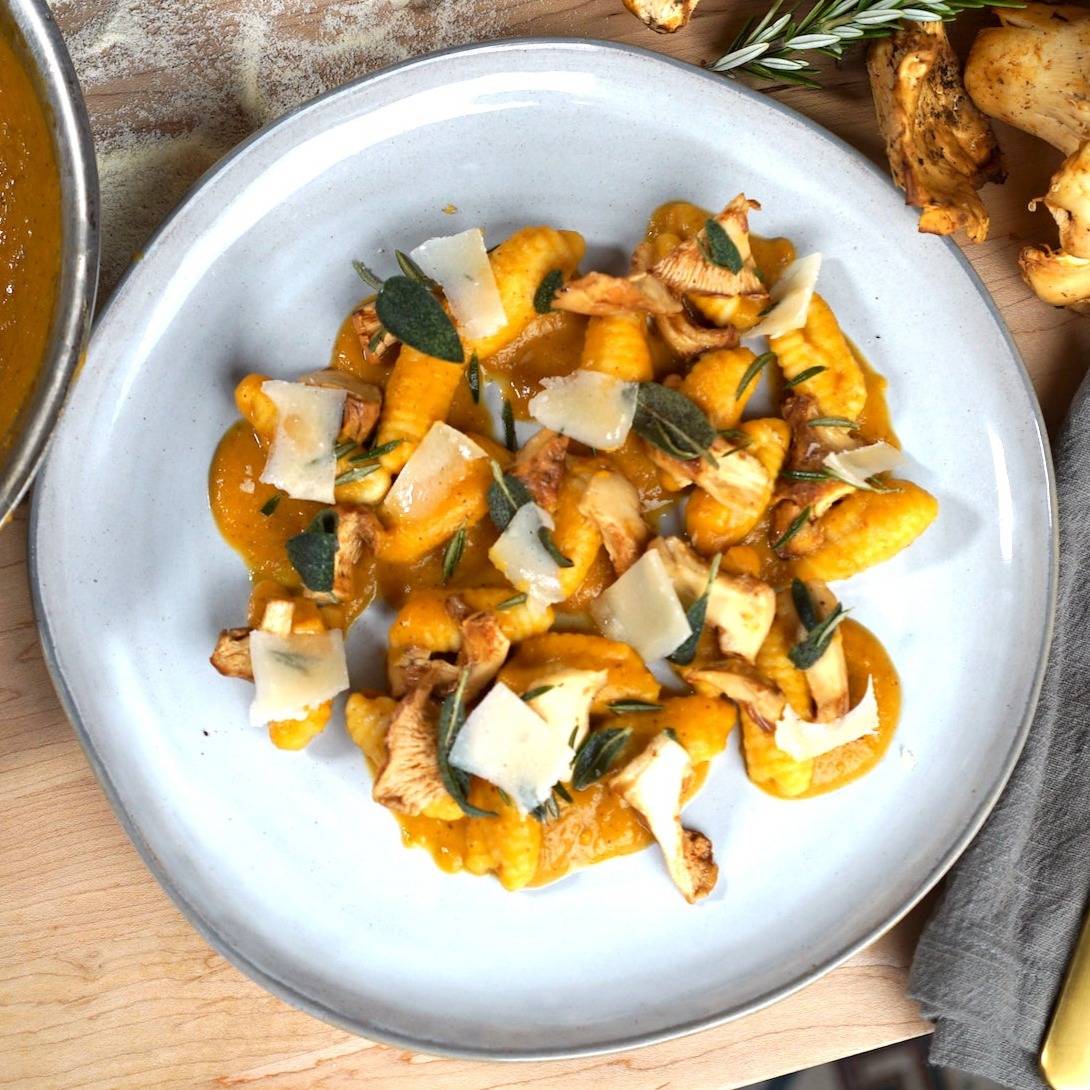 Hello Chef!
Chef Jason and Tyler here! In this class, we will be focusing on water dough which is made of simple ingredients: water and flour! This is a technique every chef must learn who is interested in honing their pasta skills and expanding their repertoire and we can't wait to make this dish with you!
With Love,
Chefs Jason and Tyler
Here are a few reminders for this class, Chef!
* Have a food processor or blender on hand for this recipe
* Get the squash and garlic cooking 2 hours before the class. You can refer to the recipe below for instructions!
---