Mentorship Class with Chef Tucker
Cajun-Style Blackened Salmon
Shopping List Only

The next class is happening in..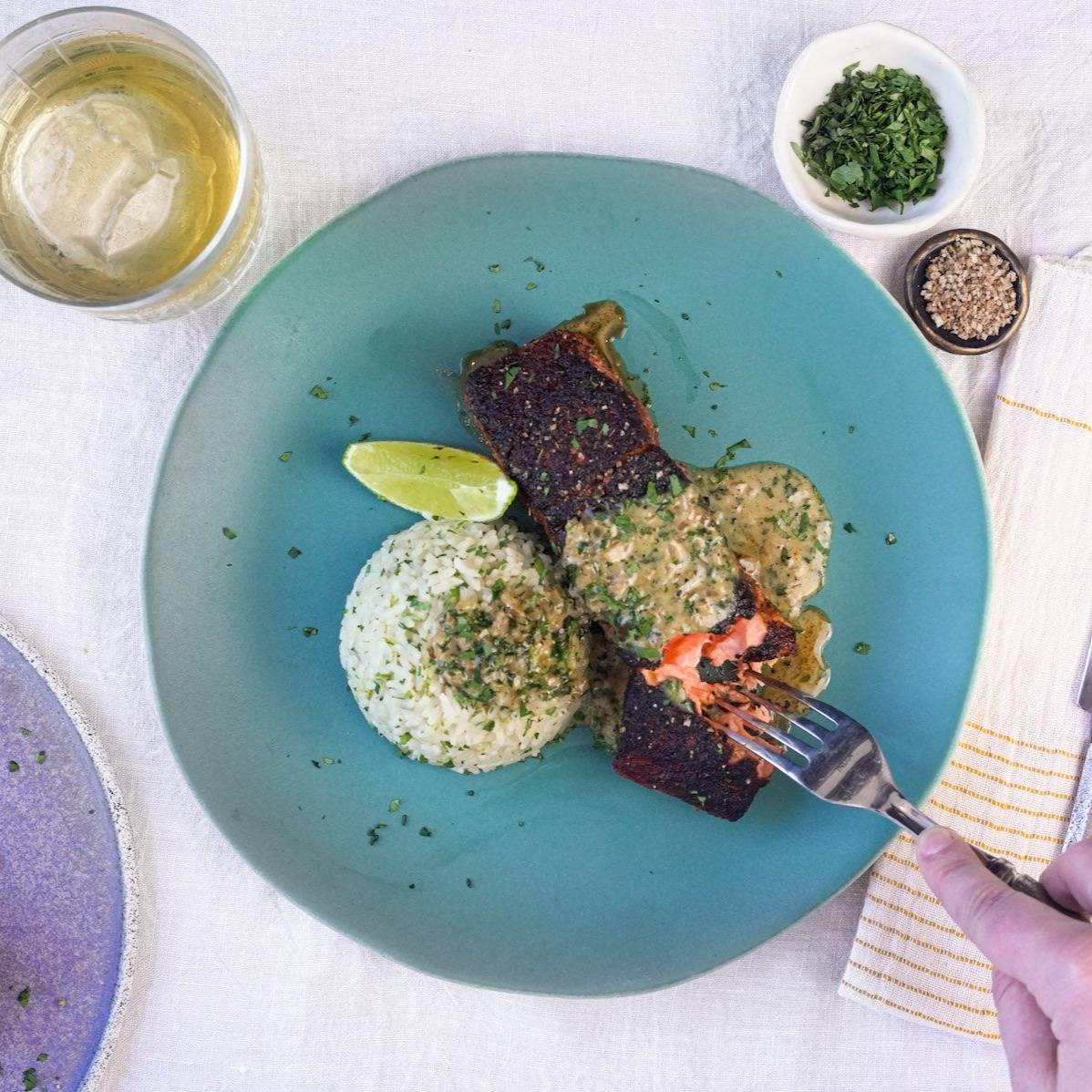 Hello Chef!
Chef Tucker here! Dive into the world of sizzling spices, zesty kicks, and salmon that'll make your taste buds dance! I'm so excited to teach you how to make this dish and unleash your inner sous chef. Let's get cookin' and bring the Bayou to your kitchen!
With Love,
Chef Tucker
P.S. I would recommend pairing this dish with white wine!
---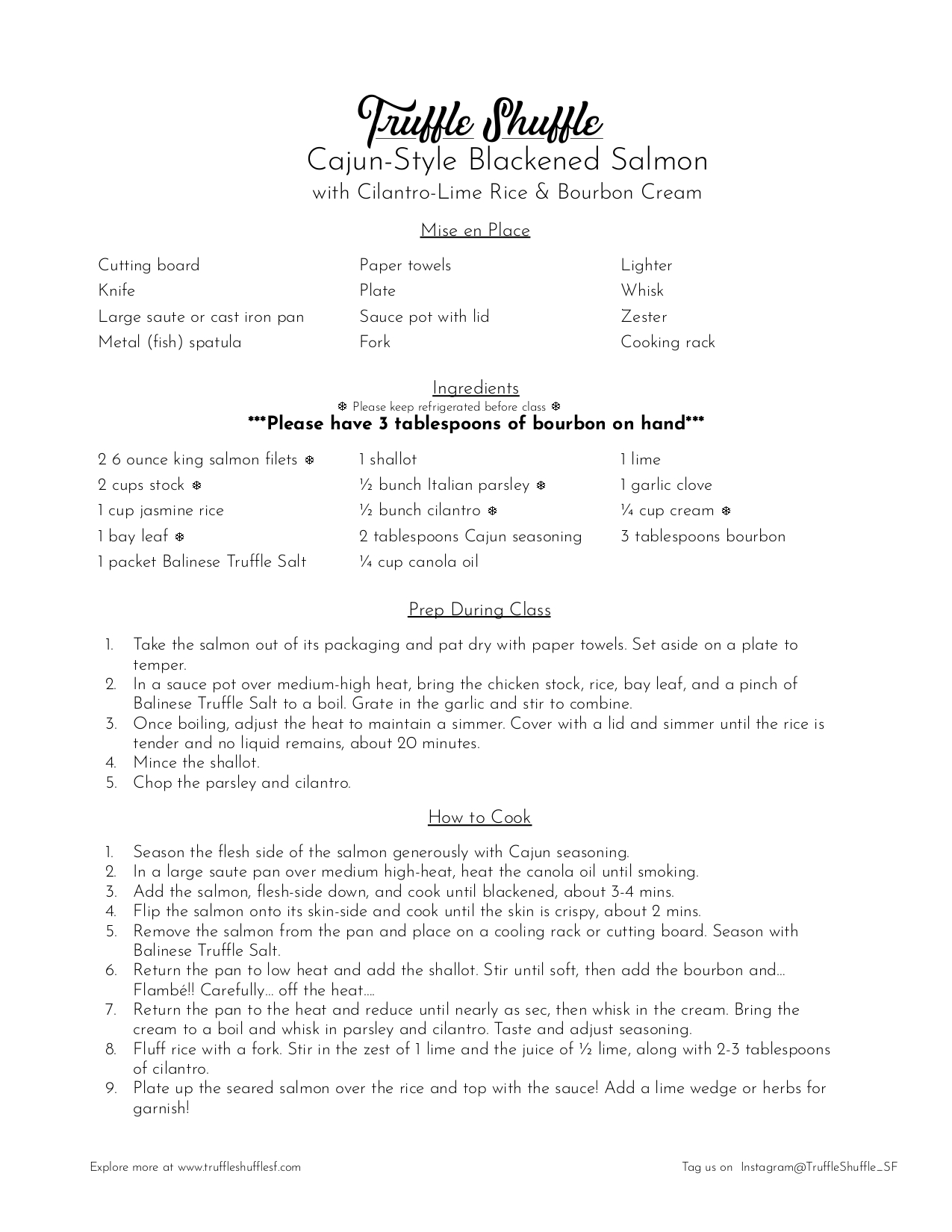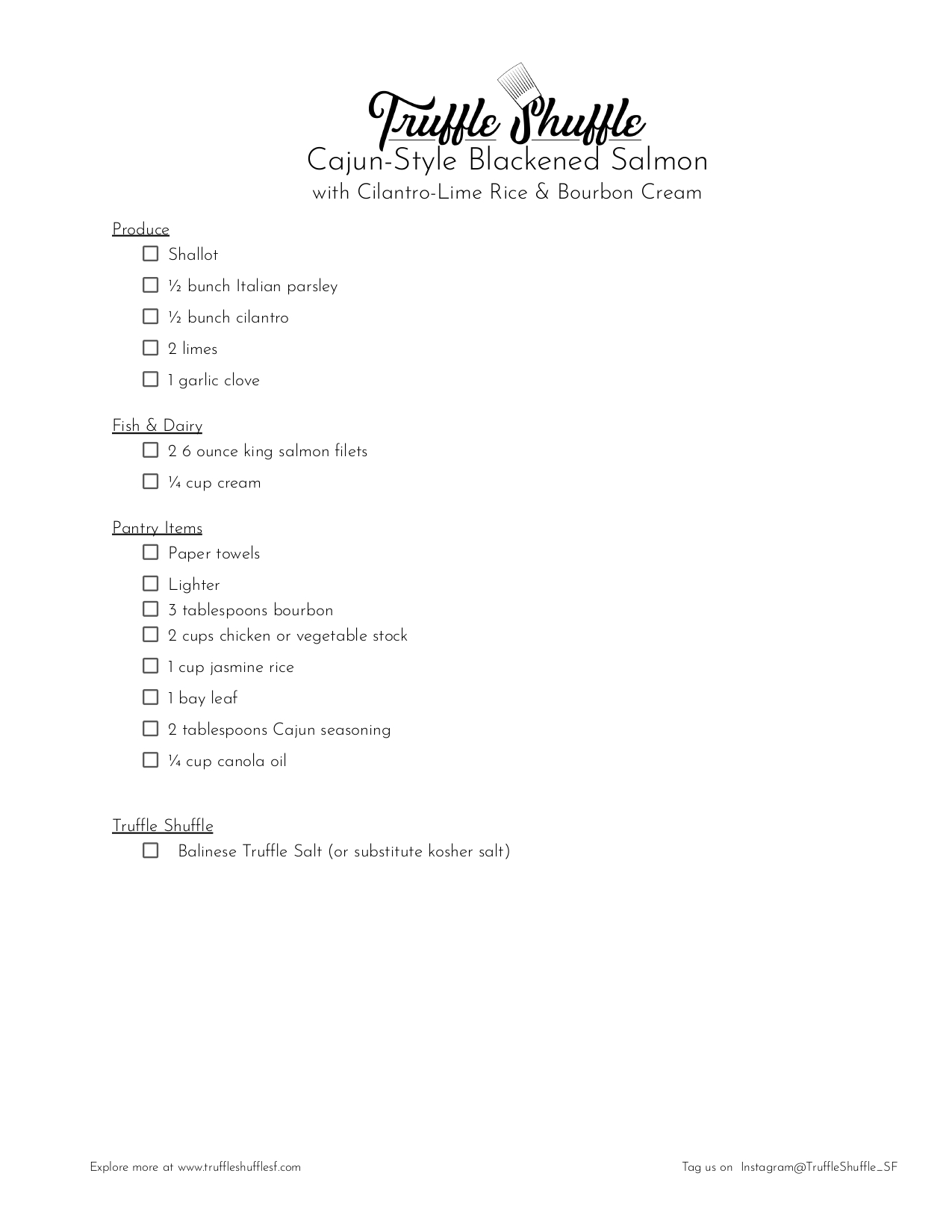 ---