Butternut Squash Soup with Sourdough Focaccia
The Chef Jeremy Show

The next class is happening in..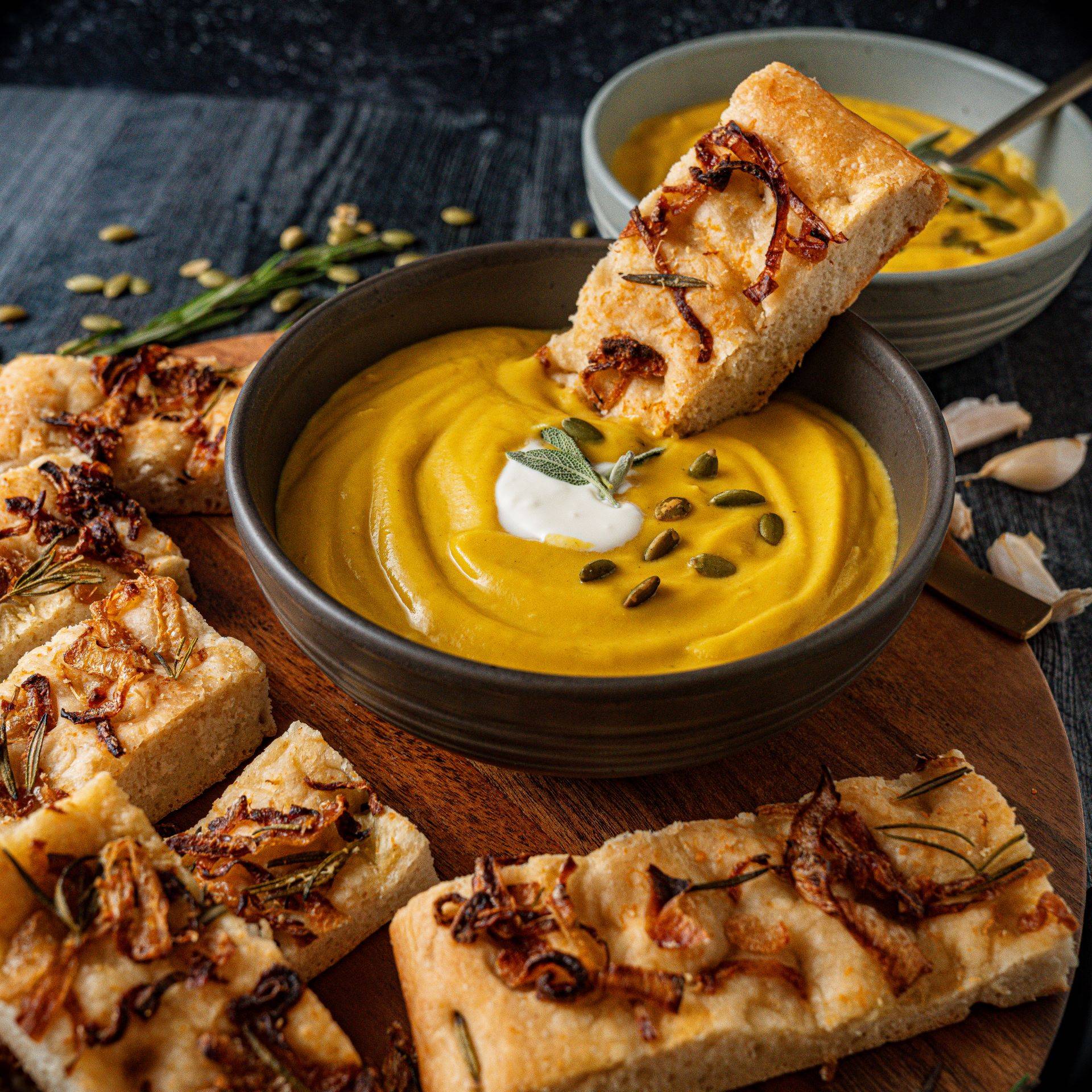 Hello Chef!
Get ready to dive into into one of my all-time favorite culinary symphonies: the heartwarming duet of sourdough focaccia and butternut squash soup. 🎶✨ Brace yourselves, because this dish doesn't just whisper "FALL," it shouts it in bold caps-lock letters!
See you soon!
With Love,
Chef Jeremy
P.S. Please don't forget the recipe includes a homework to start roasting the squash and making the foccacia sponge 2 hours prior to the class.