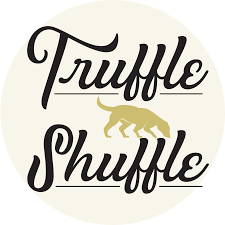 On Wednesday,
March 3rd at 6:00 PM PST,
join the Truffle Shuffle Chefs & learn how to cook
Steak & Bearnaise & a Seasonal Cocktail!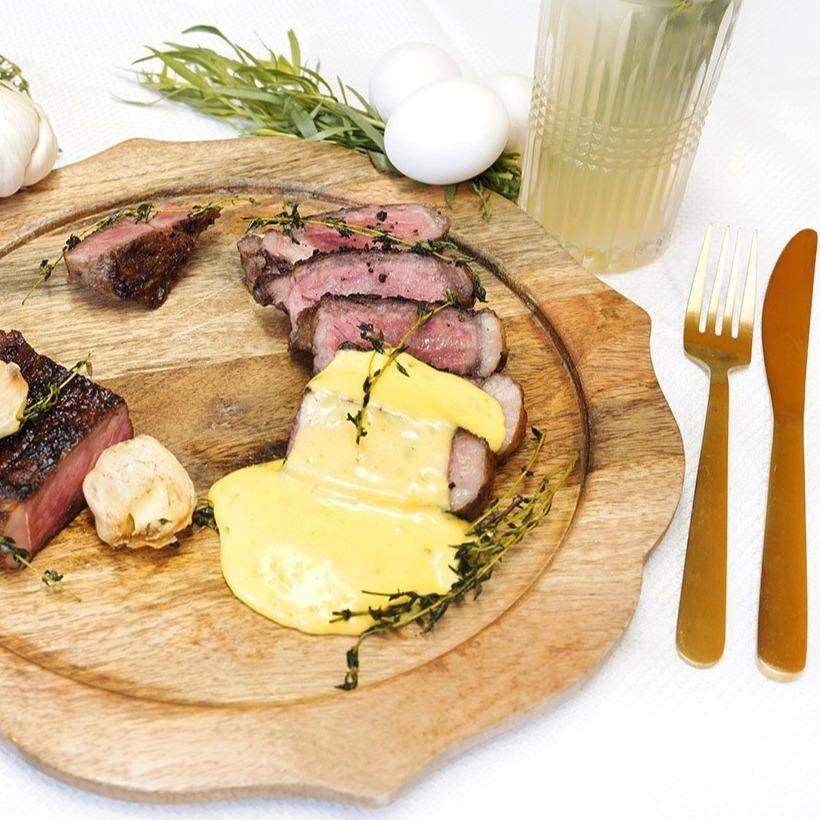 ---
Step 1: Please RVSP Below

Please provide your mailing address below for your ingredient kit. Kits are shipped the week of the event. Please provide details by
March 14th by the end of day.

---
---
Truffle Shuffle will send tracking info to your email the week of the class

---
Get ready to cook with the chefs, log in 5 minutes before class time

---
Cutting board
2 ea 2 qt Sauce Pot                   Large Saute Pan                  
Knife
Metal or Glass bowl
Whisk

Plate
Tongs
Large spoon
Plastic Wrap
Paper Towels

What if I have a food allergy?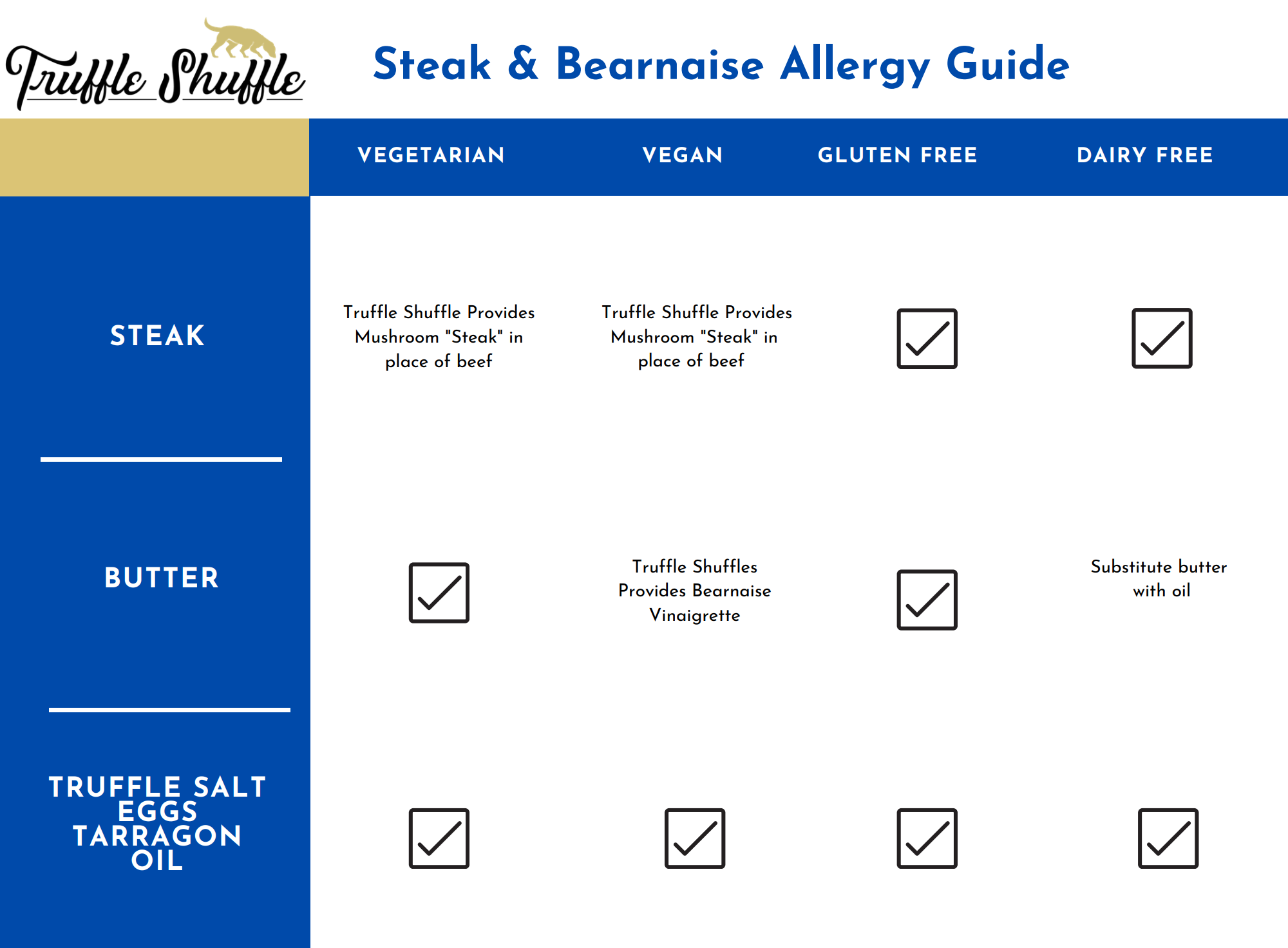 Can you make a wine recommendation?